Review of related literatures in Inventory System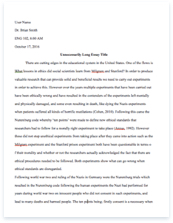 The whole doc is available only for registered users
A limited time offer! Get a custom sample essay written according to your requirements urgent 3h delivery guaranteed
Order Now
Ace Hardware implements robust point-of-sale and inventory management system
Solving the problem of real-time links between retail outlets' point-of-sale systems and headquarter inventory databases.
Just a few years ago, if someone went into their local Ace Hardware store and bought a new cordless drill, it would have taken several days before corporate headquarters was aware of the sale. With 5,100 stores stocking more than 65,000 parts in 50 states and 70 countries, it was hardly a model of modern efficiency. While huge home improvement warehouses were multiplying and making life difficult for smaller, independent hardware stores, Ace — the 80-year old Oak Brook, Illinois-based cooperative of independent stores — found a competitive edge through technology.
The helpful hardware folks at Ace helped themselves with the implementation of a more current and robust point-of-sale and inventory management system. Eagle Vision is the new system that will provide them with a real-time link from the stores' point-of-sale system to the inventory database at headquarters. This was also an opportunity for Ace to move from their current system, PACE, which was running on UNIX, to a LINUX operating platform as an interim step to the final goal of Eagle Vision.
"The Web-based inventory management system allows dealers to share information while maintaining their independence," explained Ace Project Manager Laura Montesantos. The challenge Ace faced was moving stores from the PACE system to Eagle Vision. In addition to learning the new system, the migration created a need for new hardware. Ace looked at several server vendors before selecting the Perle Terminal Server. The Perle Terminal Server delivered an integrated multifunction solution for serial and parallel networking applications. It would also cut the cost of ownership and the need for multiple units by acting as a terminal server, remote access server, and modem pool. Ace Hardware Corporation sells the terminals to stores, fully loaded and ready to plug and play. According to Montesantos, the 24- port Terminal Server was user friendly, cost competitive and attractive because of Perle's lifetime warranty.
The Perle Terminal Servers were able to meet Ace's challenge of running on the network and working with existing equipment, thereby helping Ace defer the costs of implementation by having a gradual roll out schedule. The overall goal is to move the entire company to one streamlined computer system which involves the system being installed in 3,000 to 4,000 stores. The technology solution is helping Ace stay competitive by tracking POS data and wholesale sales information, allowing the company to react quickly and correctly to consumer buying trends and patterns. The instant access to individual store information, along with data integration is delivering greatly improved inventory management and greater retail cost efficiencies.
The system empowers ACE to view and track retail sales data in real-time intervals. The legacy system had a weeklong lag time due to the volume of data that needed to be processed. Ace will now have a corporate-wide view of their inventory status. The real-time view of POS data also enables the tracking of advertising programs, along with the immediate measurement of their effectiveness. Montesantos says that Ace believes the new solution will help drive down supply chain costs and increase sales. The new system is also faster, even on a consumer level reducing check out times. Ace is more competitive with the big warehouses because the new system lets Ace analyze at what price any individual product is most likely to sell for at retail. With this capability, retailers in the co-op can boost margins and present a more consistent pricing image to consumers. http://www.perle.com/applications_solutions/Retail/Ace_Hardware.shtml 10.Starbucks Inventory Management
Inventory is described as " a stock of materials used to facilitate products or satisfy customer demands." Typical inventories include raw materials, works in progress and finished goods. (pg 363 of the text) Inventory Management is described as specifying the size and placement of stocked goods. With the nature of the business the finished goods tend to be perishable inventory, Starbucks uses a P-system and a EOQ system for inventory management on a store level. This system helps the company reduce unnecessary waste and shrinkage within their inventory. The inventory is tracked by computer programming that is attached to the point of sale registers and through the closed network online ordering with Bartlett Deliveries, the delivery company for stores. This program is called Inventory Management Systems (IMS).
Starbucks does its shipping and ordering in two ways. The first is for the retail of the store using the P-system. This order is placed every seven days with a three day lead time. Various pars are set for the different SKUs throughout the store. Over stock for the entire inventory is set at 15% to ensure enough retail for customers. The second order is done on a daily basis using EOQ. This order has a two day lead time. This order is placed for all the materials, for example milk, espresso, and cups, that are needed to make drinks as well as the short life pastries. Sales for Starbucks generally have constant demand patterned with the days of the week. Only on rare occasions does the demand vary. This coincides with the changing of the seasons and school breaks.
On a corporate level, the Starbucks roasting plants/warehouses use a Q-system and a P-system as well. Starbucks uses the Q-system for roasting their coffee. They have set reroasting point for their whole bean inventory. Because it takes on average 3 hours to roast a batch of Starbucks Coffee, they are able to keep up with the demand of the many varieties that they sell. This ensures that they can meet the demand of the stores. The plants use P-system for all other product, for example bottled beverages. These products are bottled for Starbucks by the Pepsi Bottling Corporation and are shipped only on a monthly basis to the plants. http://team1starbucks.blogspot.com/2010/09/inventory-management.html 11.SAP Business One Inventory System
The system provides real time assessment of items in stock. As each item is sold, the inventory database is automatically updated. When the inventory level is at its minimum, it automatically creates a purchase order sent to the supplier. As soon as the order has arrived, the inventory database is automatically updated and the system will issue a notification to the accounting department for the supplier's invoice and purchase order copy. The Inventory System Software Advantage
Automate the Order to Delivery Process
Manage Inventory in Real Time
Adapt to Changing Business Needs
http://www.fasttrackph.com/sap-inventory-system/
CERQUIT Warehouse
The Cerquit Warehouse Management System is a web-based application that allows users to manage the company's supply chain and enhance customer satisfaction by providing reliable information about inbound / outbound delivery as well as current inventory levels. Tracking of items – inventory, quantity at each warehouse, movement history, stocking status are all made easier using the system. It can manage various types of Bill Of Materials (BOM) necessary for every item processing of a certain project. It allows effective item planning for every project/branch involved and maintain an optimum level of inventory monitoring. It performs instant availability of checks and track item stock levels with real-time visibility of the inventory on hand. The software provides quantity details that are adjusted by what is already committed to other customers, incoming purchases, and project orders. The system can generate reports to meet any of the warehouses and inventory reporting needs. Detailed reports on the different features like purchase ordering, stock receiving, item transfer, job issuance, and material billing requirements provide the information necessary to make quick and effective management decision. Cerquit Warehouse Management System can be integrated to Cerquit Financial Suite to streamline your business process and improve efficiency of your employees. http://www.cerquit.com/Products/Warehouse-Inventory-System
13 Sales and Inventory Management
Managing sales transactions and monitoring stock inventory movement has never been easier. Thanks to Prime Software's Sales and Inventory Management Suite. Real time inventory updates per sales transaction enables you to have an accurate and audit friendly inventory count. Track item transaction history and validate them with sales invoices and stock receipts. Monitor purchases from suppliers, inventory issuances, adjustments, and transfers. Generate comprehensive sales and inventory reports. Integration with Prime Financial Management modules automates bookkeeping of sales and inventory transactions.
Netsuite Inventory System
Sales and inventory are two of the most dynamic aspects of any business operation. A company has to make sure that it keeps track of sales and inventory accurately, because failure to do so will have repercussions on the company's financials as well as in the level of customer satisfaction. Thus, having a reliable sales and inventory system is key to staying competitive in any industry. An extra advantage is to have an online sales and inventory software for that exponential boost to efficiency, convenience and productivity in this increasingly global environment. Netsuite is one brand that provides that unique procurement-to-pay, one-stop process that help turn sales and inventory information into valuable indicators. Intelligence gathered from sales and inventory data, processed by a sales and business inventory software, is key to fine-tuning sales and marketing strategies and overall business direction. Having this kind of knowledge from an online sales and inventory system guarantees competitive advantage for any business. Every time there is a sales transaction, the sales inventory system automatically updates the company's database to reflect the corresponding requirement in terms of inventory and finance.
Generating sales from multiple points/ locations would no problem; because it is an online sales and inventory system in place, the information will be in real time and there will be no delays in the transmission of information especially to the inventory unit. Delays in processing and delivery would hence be avoided, much to the customer's satisfaction. Furthermore, the data will be instructive as it will point to buying behavior, demographics and other indicators that will allow the company to more clearly identify its market and define its strategies on how to reach out to that market. Inventory data on the other hand will also tip off the business units in charge of actual manufacturing if it is time to order new inputs, or to plan new orders based on established patterns. The sales and business inventory system will also tell the distributing end of the company to start moving goods, or move goods faster, to make room for additional finished goods in the warehouse. Again, since it is an online sales and inventory system in place, the benefits are not confined to a single factory, plant or warehouse.
Rather, all the company's plants and warehouses in various locations across the country or even the world will be fed current and accurate information. The end result of an online sales and inventory system is operational efficiency and sharp business intelligence — all of which point to a better, more deliberately run business. CloudTech is a premier Philippine partner of NetSuite. NetSuite Inc. is a leading vendor of cloud computing business management software suites. NetSuite enables companies to manage core key business operations in a single system, which includes Enterprise Resource Planning (ERP), Accounting, Customer Relationship Management (CRM), and Ecommerce. CloudTech provides a Sales and Inventory Management System powered by the NetSuite Cloud. It is an integrated software which includes computerized accounting systems, inventory management and BIR compliant financials. HP Warehouse Management System (SILO)
The system provides software and services to help manufacturers manage warehouse personnel, performance, and inventory as well as resources. It automates your receiving, shipping, and storing of goods. You can select from modules for voice, robotics, and other features, choosing only the features and services that you need to differentiate your company. Whether you decide to manage multiple warehouses from one location, or manage each warehouse individually, we help you control the movement of goods from one location to another. We give you a consolidated view for centralized management. Our system automates Just-in-time, SILS or cross-docking, or all three, to smooth your inventory management. We use the latest IT and logistics technologies to help you improve performance and quality with better utilization of personnel. And don't worry if your operation is complex. Improving performance in complex warehousing is our specialty.
Related Topics