Revere Street – Project Valuation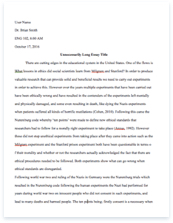 The whole doc is available only for registered users
A limited time offer! Get a custom sample essay written according to your requirements urgent 3h delivery guaranteed
Order Now
1. Summary – Project Revere Street
a. Estimated project Net Present Value — $24,736
b. Estimated project Internal Rate of Return — 19.10%
c. Major concern — Source of funds
d. Suggested action toward project Revere Street — GO
2. The Residential Property Overview
2.1 Location
In the world of real estate, location sometimes determines the future of a property, residential or non-residential. Revere Street, a residential property located in the heart of downtown Boston, Massachusetts, provides a wonderful location for residents who also like to enjoy the convenience and diversity the city could offer. Revere Street shares Boston's unique New England historical city view and modernized financial district landscape. The pin point with the letter A on the map below shows a geographic center of Revere Street inside the City of Boston. Graph 1: Location in Boston
Revere Street is located within less than one mile walk to the beautiful Charles River bank, the popular Newbury Street, the relaxing Boston Common Park area with various sports ground, and the honorable Massachusetts Institute of Technology.
Most importantly, Revere Street is safe. According to arevibes.com, Back Bay-Beacon Hill area, in where Revere Street is locate, has a crime rate that is approximately 50% lower than the Boston average. (More details in attached Revere Street Pro Forma.xlsx)
Therefore, from the perspective of location and functionality, Revere Street seems to be a worth-to-invest property. Graph 2 below shows two images of Revere Street and Charles River.
2.2 Economic Environment
Furthermore, in order for Mr. Alexander, the potential investor, to meet his expected return, people in Boston need to be able to afford the rent. Fortunately, the graph below from the U.S. Department of Commerce indicates a growing personal income in the area with an already high level of more than $50,000 annually. Thus, Mr. Alexander may not encounter many difficulties in searching for his tenants.
3. Financial Valuation
3.1 Case Preview
Along the entire valuation, which will be included in the further exhibit, there is a major concern, where is the funds to invest, and how much does it cost. As the case indicates, Mr. Alexander still lack $19,000 for the property's total cost of $549,000, after a 20 year, 8%, $450,000 loan from bank and his own equity worth of $80,000. For the convenience of valuation, an assumption had been made that Mr. Alexander would find another investor rather than bank to provide him the $19,000. Below shows the summary page of the case.
3.2 Case Summary
3.3 Valuation Summary
As a minimum of 1.30 Debt Service Coverage Ratio (DSCR) below suggested, the future operating income seems to have no problem in supporting Mr. Alexander's debt payment schedule. Also, under the assumed sale of property after ten years, a minimum of 13.85% cash-on-cash return and an estimated internal rate of return of 19.10% seems quite match with Mr. Alexander's expected return of 15%. Hence, the project may be still a go.
4. Pro Forma – Revere Street
4.1 Balance Sheet (Estimated)
4.2 Income Statement (Estimated)
4.3 Statement of Cash Flow (Estimated)
5. Future Prospects and Concerns
Although the estimated financial statement of Revere Street might be not as attractive as the previous valuation summary due to a few differences in the assumptions, the general conclusion on the project still remains positive.
However, the main concern is still the source of funds. That is to say, Mr. Edward Alexander's financial affordability throughout the project. Because of limited information from the case study, there may be further risks hidden behind Mr. Alexander, for instance, Mr. Alexander's place and date of birth, family members, relationships, marriage life, social life, daily schedule, personal interests and hobbies, etc.
Perhaps, a positive signal comes out from the warning by Mrs. Alexander, no matter she is the first, or the fifth. For the reason that it may be even higher managing risk if Mr. Alexander choose to live in his own property and fix everything by himself, and his family. Generally, such tasks may be manageable for professional property management companies, but seems unrealistic for an amateur with a primary job in biotech.
Although there may be huge uncertainties in many aspects, Mr. Alexander seems to have a supportive wife and Revere Street seems to be a cash productive investment. Therefore, the suggestion is that Revere Street is a Go.
Related Topics