Real Estate and Capital Guaranteed Fund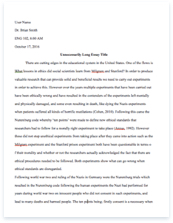 The whole doc is available only for registered users
A limited time offer! Get a custom sample essay written according to your requirements urgent 3h delivery guaranteed
Order Now
We have a couple in their early thirties. He earns $65,000 gross, after expenses, as a self employed gardener. He also has a part-time job at the local club earning $20,000 gross. She works full time as a doctor's receptionist taking home $601 per week. They are paying off a mortgage of $350,000 on their own home worth $480,000. The mortgage costs them $2,566 per month. They own, as joint tenants, an investment unit, worth $210,000 which they paid $105,000 for 8 years ago. The tenant pays $175 per week. There is an interest only line of credit of $110,000 costing 7.5% p.a. The body corporate fees are $500 per quarter, Water rates are $250 per quarter and the Real Estate agent managing the property charges 7%. Insurance on the contents is $350 p.a. They have three children 9 months old, 2 year old and 4 year old and all attend day care while she is working. It costs them $2,470 per month. He has a Self Managed Superfund with $46,000 in cash and contributes $5,000 p.a. Her superannuation has $57,000 in a Capital Guaranteed Fund and she also salary sacrifices $5,000 p.a. They have a savings account with $10,000 for emergencies.
He has a term deposit for $5,000 in case he needs cash for the business. She has a share portfolio valued at $27,500 which was valued at $27,400 when she inherited it from her mother 4 years ago. There are two personal loans; her car, with $25,500 outstanding & costing $1,556 per month with 4 years to run. The other is his utility with $18,000 outstanding and costing $933 per month with 3 years to run. They have a store credit for a home entertainment system which they have just purchased.
The interest free period is 18 months. The first payment of $640 is due at the end of this month. Their credit card has an outstanding amount of $8,560 and they make the minimum payment of 3%. They are in a private health fund costing $293 p.m. They have no other insurances. He has younger brother who is living with them, but does not contribute to the household expenses, and is trying to save to buy his own property. He is an apprentice earning $21,500. They are considering investing $5,000 in a new business. The proposal was put to them by a friend from the child care centre. The product will decrease energy consumption in homes by as much as 40%.
Related Topics