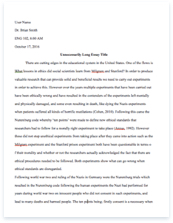 The whole doc is available only for registered users
A limited time offer! Get a custom sample essay written according to your requirements urgent 3h delivery guaranteed
Order Now
Accounting is a service activity. Its function is "to provide quantitative information, primarily financial in nature, about economic entities that is intended to be useful in making economic decisions in making reasoned choices among alternative courses of action" (Raiborn,& Watson 2003). The main purpose of accounting focuses on the preparation of pertinent financial reports, which will give internal and external parties the essential information that is needed to access the health of a company or organization. Information obtained in these reports determines a stability of a company's which provides insight needed to make sound financial decisions.
During the accounting process, systems and processes are developed to enable a company or organization the ability to see and control the financial flow inside and outside of the business. Accounting means the ability for a business to discipline itself to certain principles which allows for the recording, analyzing, and retrieval of critical financial information. Recording financial activities which has an impact on the organization as a whole, includes all purchases, sales, the acquisition of capital and interest earned from investments, which can be listed in terms of a financial gain and posted to a specified account as an accounting record. In business, accounting and financial statements are the means for communicating the numbers (Weygandt, 2007).
This means of communication is primarily done via financial statements. In the classic movie Jerry Maguire, Cuba Gooding Jr's famous line, "Show me the money!" explains what financial statements do. They show individuals the money. They show individuals where a company's money came from, where it went, and where it is now (SEC). There are four types of financial statements. They are: (1) balance sheets; (2) income statements; (3) cash flow statements; and (4) retained earnings statement. Balance sheets show what a company owns and what it owes at a fixed point in time. A company's balance sheet gives a bird's eye view into the organizations assets, liabilities, and shareholders equity. The statement of shareholders' equity," shows changes in the interests of the company's shareholders over time. Income statements show how much money a company made and spent over a period of time.
The period of time reported on an income statement is normally a year or a period up to a year. An income statement may also include the many cost and expenses associated with maintaining a business. Cash flow statements show the exchange of money between a company and the outside world also over a period of time. The most important thing to remember about the cash flow statement is that its main purpose is to show the net increases and decreases in cash for a stated period. The statement of retained earnings gives an account for the beginning and ending of the accounting period. The information in the retained earnings statement represents the percentage of net earnings not paid out as dividends, but retained by the company to be reinvested in its core business or to pay debt. This information is recorded under shareholders' equity on the balance sheet (SEC). Each Financial statement serves a primary purpose to the success of any company or organization.
Financial reporting is important in any business or organization. In accounting all four financial statement works together to give the leaders of an organization the opportunity to be armed with an abundance of information. An income statement can give a company information about their profits; the cash flow statement tells whether the company has generated any cash. The statement of retained earnings is prepared by utilizing net income obtained from the income statement which includes dividend paid during the stated accounting period. Financial statements all have their own separate uses but in the end they all relate to one another. When a change in assets and liabilities is reflected in the balance sheet, you better believe the reflection is also going to show up in the revenues expenses on the income statement. Financial statements tell a story; but like all good stories different sources complete the story. A sound well functioning economy depends on accurate and dependable financial reporting (Weygandt, 2007).
Related Topics