Promote Professional Development Analytical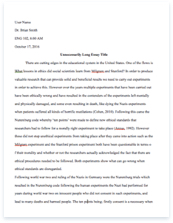 The whole doc is available only for registered users
Pages: 12
Word count: 2784
Category:
A limited time offer! Get a custom sample essay written according to your requirements urgent 3h delivery guaranteed
Order Now
1. Explain the importance of continually improving knowledge and practice Within my role, it is important to continually improve knowledge and practice so I am aware of how to give the best diverse and equal care to children, stay fully up to date with all standards and legislations. Regarding parents, they are the customer and this entails all care towards their child may need to be explained to them. E.g. what is the Early Years Foundation Stage? Parent evenings help me to improve knowledge of the child's home life and personal care needs, as well as building bonds with parents so they feel they can further their trust in myself and my team. I also update the children's learning Journeys which gives parents the opportunity to feed back and enhance their child's learning. My practice is reflective and this helps me to recognise my strengths and weaknesses. I make my team aware of this practice, so they can better themselves and support me also. The Manager also enables me to improve knowledge and practice verbally and through appraisals. Knowledge and practice can be improved by formal or informal training, education, e- learning or one- to – one support.
2. Analyse potential barriers to professional development
Barriers happen daily within the childcare industry. This should be seen as a challenge, whereby there is a solution, and by liaising with my manager, team and parents, this can be resolved. A common barrier I face relates to finance. Especially as central training budgets have been affected in recent years, this means therefore, my company having to find additional funds, which are rarely available. This then means only mandatory training is carried out. Talking to parents on an informal basis means I can uphold excellent bonds with parents; an example of this is so they can feel at ease with talking to me about personal issues. E.g. the child's home situation, although this may have a negative outcome as parents may presume I am always available on an informal basis. In a managerial role, poor team motivation and negativity can result in low self esteem and poor outcomes. For example; if a daily routine isn't followed, this can have a knock on effect, resulting in children's needs not being met. If I am responsible for an apprentice or a new team member, I need to provide additional supervision to them and this may result in daily planning or observations being delayed.
3. Compare the use of different sources and systems of support for professional development There are many means of support within the childcare industry and as the pre-school room lead, partnership working is essential as my main priority is transition, whether into the pre-school room from the 2-3's room or on to school,. E.g. with the child's future teacher or the 2-3's room lead. Verbal communication is the most common system that's used between my self and my manager. This occurs on a day to day basis and involves a handover and discussion of upcoming events, related to the Nursery in general. I then cascade this onto my team so they are also aware.
I often use the internet and books to support my professionalism. This enables me to utilise a wide range of resources to enhance learning activities and planning for my room. This may also provide reassurance if needing support to help a child with speech and language or a behaviour barrier. Appraisals (every 6 months) and staff meetings on a monthly basis develop my reflective practice, confidence and encourage team discussions on how to cope with further barriers and issues that may arise.
4. Explain factors to consider when selecting opportunities and activities for keeping knowledge and practice up to date I use various resources and methods to keep my knowledge and practice up to date such as; team meetings, legislation handouts, training, journals, and internet.
When using these resources, I have to bear in mind their relevance to my practice, published date, if legislation is up to date or been amended. There are also other factors to consider such as time restrictions, access to resources, financial constrictions and staff ratio levels. For example; resource restrictions may develop if the office is unavailable. Another example of time restrictions can arise if staff are absent and so children's observations are jeopardised- this then results in daily records not been kept up to date.
1. . How do you evaluate own knowledge and performance against standards and benchmarks?
My performance is regulated by my Proprietor, Ofsted, Policies and procedures of the setting, and also legislation. I am evaluated in two ways; by myself through reflective practice and by others through inspections, appraisals and quality assurance methods.
Ofsted give clear guidelines on how the setting should run on a daily basis. This is evaluated by ongoing paperwork and meeting targets. Policies and procedures put into place guidelines on all care standards and regulations that all staff should adhere too. This is evaluated through appraisals and reflective practice. For example: When starting in the setting, I observed a staff member 'doing for' the children, rather than encouraging them. This was regarding the children's independence and found that rather than staff giving out the children's cutlery and cups during lunch- the children help each other to hand it out. I enforced this by having an informal chat with my Manager after careful observation.
During appraisals I also set myself personal targets and goals to meet career progression targets. This is reviewed with my Manager.
2. How do you priorities development goals and targets to meet expected standards?
In order to prioritise my goals and targets, I need to have motivation within my self and my team. Expected standards can include; ofsted, parent meetings and within my role, transition to school. If there is no motivation within myself and the team, these standards will not be met and this will then reflect back onto the setting, parents and most importantly, the children I care for.
Ofsted regulate children's settings and are aware of how the setting is run. The regulations are then cascaded to my self and the other seniors within the team to make sure all children are safe for example. So if there are barriers I come across, these are then put into action straight away.
In order to prioritise these development goals and targets, I have informal chats with my manager and team and deadlines are then put into place.I have the duty to train apprentices to high levels of care, so they can also complete their qualifications and training. I do this on a daily basis and throughout their time within the setting, they are given tasks to help plan, observe and give one to one care to the children, which then helps me to meet my goals and targets, such as preparing for a parent meeting.
I have recently completed an appraisal form, so I am aware of my strengths and weaknesses and what are expected of me, within my role. This is discussed with my Manager on a formal basis.
Regarding transition, I have children who come from the 2-3's room and so when they 'come across' I need to make parents feel trusting in my self and my team, so they know their child is going to get the same level of care they received before. I also have informal chats with the 2-3's room lead, so they can hand over any important information concerning the child's needs. To give the parents confidence and reassurance of their child's transition, I then talk though this information with them on an informal basis. This helps me to consolidate the facts, before handing down this to my team.
3.1 Select learning opportunities to meet development objectives and reflect personal learning style
Once I have realised strengths, weaknesses and objectives for professional development, it is important to develop a plan that is Specific, Measurable, Achievable, Relevant and Time bound (SMART)
I have come to realise I am a visual learner and find 'feeling and doing' is my best way to learn. After this, I can reflect upon my practice, finding my strengths and weaknesses. I have also started a reflective diary, so on a weekly basis, I can see where I feel I have exceeded and struggled with certain tasks. I am then able to make a plan of action for the following week.
Daily informal conversations with my Manager and team also support me too develop my practice.
3.2. Produce a plan for own professional development, using an appropriate source of support
Following on from identifying my needs and goals, I then need to develop them into some sort of plan. This helps me to prioritise my short and long term goals. It enables me to put in place things I want to do such as higher my qualifications and career.
Mandatory training is also a priority for me but this is a necessity within my setting.
|Objectives |Date of achievement |How will I achieve my objective? |Support required |Evidence and Outcomes | |Complete Level 5 Diploma |October 2013 |Complete units required. |From Assessor, Text |Level 5 Diploma | | | |Constant motivation and |book, Internet and | | | | |confidence in myself. |Manager | | |Run a smooth transition for |August 2013 |Team support, paper work up to |Manager, Teachers, my|Smooth transition for all | |children going to school | |date. Meetings with parents and |team. |children, paperwork is completed. | | | |future Teachers. | | | |Taking weekly observations |End of every week |Support from my team, appropriate|My team and all staff|Children's own progress books are | | | |time is given and motivation. |attending. |up to date.
3.3 Establish a process to evaluate the effectiveness of the plan
First and foremost I need to evaluate whether the objectives I set have been achieved. Next, do I have the evidence to prove this has been met? Regarding transition for example, this is easier to assess as all children's paperwork is a physical item and can be seen if this exists. Whereas an objective regarding changes in behaviour or practice is harder to evaluate. This can take a longer amount of time to see a difference, but this doesn't mean this hasn't been met.
As a senior practitioner, I must do what I can to achieve my professional development objectives, and also that of my team. I do this by enabling them to have time to complete their units for a qualification or having formal chats with a parent.
If an objective hasn't been met, I need to find out why and what hasn't worked. E.g. Were my team not motivated enough? Was there little finance? Was the support from others not there? Most of all, it is important to realise that development plans can be changed at any time and flexible.
4.1 Compare models of reflective practice:
• Kolb's process of 'experiential learning.'
David Kolb published his learning styles model in 1984.
His process of experiential learning can be flexible to my practice and situations.
Kolb's learning cycle is represented in 4 stages in which I use all areas to work through a barrier. These are: 1. Concrete Experience – This is what actually happened.
2. Reflective Observation- How I and the child/ parent felt about the situation and how I may have done it differently.
3. Abstract Conceptualization – Logically thinking and analysis to understand the situation, for example; reading articles to find out pro's and cons of different methods.
4. Active Experimentation- I put into practice what I have learnt and if this doesn't help, I revisit the cycle to come to a different conclusion.
As this is a cycle, it is easy to use this at any stage and still be able to reflect on my practice.
The axis in the centre of the cycle represents each persons learning style. Some people prefer to stand back and watch, then evaluate whereas others may get 'stuck into' their practice and reflect after.
In all there are four learning styles: Diverging (feeling and watching), Assimilating (watching and thinking), Converging (doing and thinking) and Accommodating (doing and feeling)
• Gibb's reflective cycle
Graham Gibbs reflective cycle looks mainly how the person feels during their reflection. He produced this cycle in 1988 and uses 6 stages within his cycle. These are;
1. Description: What occurred and the details of the event.
2. Feeling and thought: How did I feel and how do I think about this?
3. Evaluation: The stronger or weaker point of the activity.
4. Analysis: Looking at and making sense, in more detail.
5. Conclusion: What could I of done?
6. Action plan: What would I do if this happened again and to make sure this doesn't happen again- learning from my experience.
• Schon's reflective thinking model
Schon's model described two types of reflection.
Reflection- in- action is the process where we change what we are doing, whilst doing it. If something doesn't seem to be working out correctly, then you reflect in the present. This is coupled with knowing- in- action, which is using my previous experience and knowledge to correct this. Reflection- in- action usually used when a surprise happens when carrying out a task and the surprise causes you to question how that occurred, given our thinking processes.
Reflection- on- action is thinking and processing the actions from the past situation, and then evaluating this for future reference. This happens after the event.
4.2 Explain the importance of reflective practice to improve performance
Within my role, I am expected to reflect upon my practice often. This provides continuous improvement in my professional development. Some types of reflection explore the activity, whereas others analyse the feelings of people involved.
Reflection involves setting aside time from my everyday duties to critically look at my actions or someone else's within my team. This helps improve weaknesses and strengths, to become better practitioners.
4.3 Use reflective practice and feedback from others to improve performance
On a daily basis, I have regular feedback. This may come from team meeting, appraisals, ofsted inspections, one- to- one discussions and informal chats with parents.
Reflective practice helps develop my self esteem, confidence and motivation. In experience, I have found my self being more critical towards my self, for example; after an appraisal, I am more aware of my practice and what the Manager expects of me and what I expect of my self.
I seek opinions and advice from my manager to help me 'back up' or change what I have found from reflecting my self.
4.4 Evaluate how you have improved your practice through reflection, the best practice, failures and mistakes. Using reflective practice, I have learnt to improve my practice on a daily basis and this has helped me to develop my initiative and confidence when caring for the children.
For example: prioritising my Progress Books, ready to be given out to parents at a certain date. I have realised Progress Books should be seen as a step by step and not to panic about having the 'bulk' to complete. I do this by working on one book at a time and if I need to take one home to complete, to only take one or two so I do not become overwhelmed. My team also help me to complete all observations that need to be written on the computer or photo's needed and vice versa.
I have also improved practice when teaching a child to use the toilet. When starting in this setting, I wasn't made aware of children that were going through this transition and so found some were having regular accidents. In order to change this I have daily chats with parents to see how their child is toileting at home. Encouragement and motivation is passed onto the child. I do this with achievement charts and praise. The child then feels confident when using the toilet and development is made. The team which also help to care for this child are made aware of this and follow the same practice.
References:
Gibbs, G. (1988) Learning by Doing: A guide to teaching and learning methods. Oxford: Oxford Polytechnic Further Education Unit.
Kolb, D.A. (1984) Experiential Learning: experience as the source of learning and development, New Jersey: Prentice –Hall
Schon, D.A. (1991) the Reflective Practitioner, London: Basic Books.
Gibbs, G. (1988)
Schon, D. A. (1991)
Kolb (1985)
Related Topics