Principles of Safeguarding and Protection in Health and Social Care Settings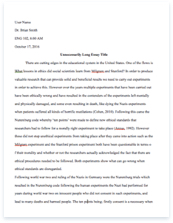 The whole doc is available only for registered users
A limited time offer! Get a custom sample essay written according to your requirements urgent 3h delivery guaranteed
Order Now
Physical abuse is a deliberate use of physical force that results in bodily injury pain or impairments. Sgns of physical abuse can be burns and scalds, marks on the skin consistent with being slapped, scratched, bitten or pinched.Sexual abuse is direct or indirect involvementin sexual activity without valid consent. Signs of sexual abuse could be sexual transmitted disease,unexplained crying and distress or anxiety and fear of physical touch. Emotional/psycholoigical abuse is any action by another that damages an individuals mental wellbeing, signs of this is attention seeking behaviour,depression,low self-esteem and lack of self confidence. Financial abuse is theft or misuse of an individuals money or personal possessions to the advantage of another person, signs of this abuse could be no food in the house, missing money,chequebook, bank card, credit card or possessions. Institutional abuse this is the mistreatment or abuse of an individual by a regime or people within an institution, signs of this abuse could be rigid routines,lack of choice offered,culturaland religious needs not being met.
Self neglect this is where and individual fails to adequetley care for themselves and meetb theirown basic needs. Signs of self neglect is neglecting personal hygiene, not eating, over eating, self harm. Neglect by others this is the deliberate or unintentional failure to meet an individuals basic needs for personal care, food, warmth, rest, medical care, social stimulation, cultural or religious needs. Signs of this is denial of access to health or social care, failure in the 'duty of care',witholding medication. 1.3 There are many factors that contribute to an individual being more vulnerable to abuse. They may depend on physical, emotional, psychological or social support. If this support is either withdrawn or manipulated by an abuser, this will leave the individual more vulnerable to the abuse as they become more isolated. Other factors that contribute to this is physical illness ctreating dependency, mental health issues. 2.1 If i suspect someone is being abused firstly i would raise an alert and report my suspicions and follow the agreed procedures.
I would not be persuaded by others that it is not worth reporting. I would then seek advise from a trust worhty and more senior or experienced member of staff, i will maintain confidentiality within my role and the procedures, i will keep the individual safe and will remember that i have a duty of care and moral responsibility to act. 2.2 If an individual alleges that they are being abused i will follow agreed procedures, take the individuals alligations very serious and take them somewhere safe and privat. I will remain calm and try not to look shocked or angry. I will listen to them without interrupting and prompting and will respect their wishes i will then offer reassurance and tell them they have done the right thing, I will have to be honest about my responsibility to act and the limits. I will then explain to them what i am going to do to deal with the situation and will record what they tell me accurately and completley.
2.3 If abuse is occuring in the home i have a duty to preserve any evidence, to do so i will record any visible signs of abuse such as bruising, or physical injuries, torn clothing. If i have to touch something i will keep it to the minimum so evidence of ifnger prints are not destroyed and keep anything of interest dry and safe, especially anything used to injure the individual. I will preserve clothing, footwear, bedding and anything used to keep the individual warm when items are being preserved. I must put most items in a clean brown paper bag or in an clean unsealed envelope and any liquids in a clean glassware. 3.1 There are two key national policy documents that relate to safeguarding adults at risk these are : ·No secrets- guidance on developing and implementing multi-agency policies and procedures to protect vulnerable adults from abuse (2000). ·Safeguarding adults- A national framework of standards for good practice and outcomes in adult protection work (2005).
3.2 There is alot of agencies involved in safeguarding local authority adult social care services, these recieve safeguarding alerts, ensure action is taken to keep individuals/agencies involved. They also provide a support and advice. All agencies (police, gp's,nhs,councils etc) these implement and work to the agreed safeguarding adults policies and procedures.They all cooperate and collaborate with other agencies to ensure the safety of adults at risk. They also ensure that all staff are trained to recognise signs and symptoms of abuse regularly. 3.4 Advice and guidance on safeguarding procedures are available in the safeguarding policy and procedures document. Advice on safeguarding and protecting individuals from abuse is also available by doing training, attending team meetings, having supervisions from management, contacting adult social services,care quality commission. 4.1 Person-centred approaches place the individual at the centre of all activities. This kind of approach reduces the likelihood of abuse occuring by means of the following care values: Individuality- Planning support around the unique needs of the individual. Rights-Never doing that may ignore or go against the individuals rights.
Choice-Making sure the individual has appropriate choices in their best interests. Privacy-Making sure the individual is free from unwanted intrusion by others. Independence-Giving the individual time and opportunity to self-manage. Dignity-Supporting the individual to maintain emotional control and sense of self-worth in difficult and sensitive situations. Respect-Always treating the individual in a way that demonstrates their sense of self-worth and their importance to others. Partnership-Working with others with a focus on achieving outcomes that are always in the best interest of the individual. Encouraging active participation will reduce the likelihood of abuse because by allowing active participation it allows an individual to participate and make decisions for them selves for example giving them options e.g would you like to have a bath or a showe?
Would you like to have a meal in your room ir with others at the dinner table? it is good practise to involve the individual with their care plan. If every member of staff works this way then it reduces the risk of abuse and also gives the individual confidence and self esteem to speak up if there is an issue. In organisations where it is common practice to work in ways that actively promote individual choices and rights, the potential for abuse is reduced. This is because the way support is provided will be organised in such a way as to ensure the individual is actively involved in everything that happens.It encourages a culture of care based on listening to the individuals expressed wants. 4.2 Complaints are good way of considering how well the services are provided, it also helps us to identify if there are any weaknesses e.g potential for abuse and neglect a complaints procedure should be simple to follow because it encourages people to raise their concerns and it indicates that organisation will respond to those concerns rather than ignoring them, if its too difficult to make a complaint the abuse is likely to continue, if its easy to make a complaint the abuse is likely to be dealt with sooner.
On a bigger scale complaints make goverment to bring changes in their policies according to people demands. 5.1 Any practice that puts the service user or care worker at risk could be considered as unsafe. An unsafe practice can take place due to: poorly observed procedure, insufficient resources; operational difficulties. Poor working practices include not wearing personal protective equipment, not following correct procedures, not undertaking risk assessments, ignoring strategies to manage risk and lack of monitoring, supervision and guidance. Insufficient resources may include not having the appropriate equipment to undertake a task, not having enough equipment or materials to undertake a task safely. Operational difficulties may include not having enough staff to adequately meetbindividuals needs,lack of appropriate staff training. 5.2 If unsafe practices have been identified you should:
1) if possible and sfae to do so make the situation safe.
2) Report the situation without delay to the person in charge: ·verbally-to the senior person on duty ·in writing- in the daily record, and complete an incident form/maintenance form. 3) Ensure others are aware of the potential danger. If appropriate remove and label broken equipment. 4) Follow up to check if the situation has been remedied. Keep your own records. 5.3 If unsafe practice has been reported but nothing has been done to ensure it is corrected a social care worker has a duty of care & so must report their concerns to: the next level of management, the Care Quality Commission, the Safeguarding Team at the local Social Services department or the General Social Care Council, & write a confidential report detailing all relevant information.
Related Topics