How To Write A Critical Review?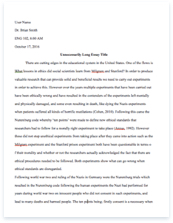 The whole doc is available only for registered users
A limited time offer! Get a custom sample essay written according to your requirements urgent 3h delivery guaranteed
Order Now
Structure of Writing Critical Review
If you have received a task to prepare a literature paper, you will have to make a template for writing a critical review. It is not a difficult assignment if you know a step-by-step method to solve this. Current students use reporting assignment instructions to learn everything about writing a critical review template. Here you can find easy and clear for understanding recommendations about how to not to skip main content and add main ideas in your paper to get an A+.
Before You Start Writing
Before you get down to pen and paper work, you need to pay attention to critical reading. It is vital to read the book which you are going to analyze in the original version and make notes. The next step is researching the theme. If you do not take the novel which has been recently published, you will be able to find lots of articles prepared by scientists or other students, writers. Then you can use your notes when you begin writing an outline.
Template of a Critical Review
You can use the following structure as a template sample for your paper. Get down to prepare this outline after you have decided on the topic.
Introduction
In the introductory paragraph, you need to present the book and critical ideas which you are going to discuss further. Here is a list of things which you need to include in the introduction.
begin with an exciting and short hook sentence which provoke readers to analyze your work;
mention the writer and the title of his or her work.
focus on one specific idea or goal which you are going to prove in the following paragraphs. Your thesis statement should be evident in meaning. If it provides clear thought, it will be easier to read and understand your critical review critical.
Example: In the dystopian novel "Atlas Shrugged" Ayn Rand represents a struggle between those who promote socialism and those who build a private sector.
Summary
This section should take less than a half of the whole critical analysis essay. You should not retell the entire plot, especially if the novel is very long. This section may not always be the easiest one because it is vital to select those main points which are crucial for your thesis statement.
write about the protagonist, key figures, setting, time, the genre of the book;
focus on describing main events in the story without depicting details;
if necessary, explain the structure, narrative perspective, historical and biographical background;
use reporting verbs and phrases to make it easier for you not to skip main elements of the summary:

This novel is about…
The setting/time is…
There are several themes…
The author tries to show that…
Analysis
This section of academic writing critical review is the most significant. Here you need to present a well-balanced logical discussion. Critical reviews are based on reasonable assumptions which can also be proven by real evidence, examples, quotations from the text.
You need to provide references because the analysis should be unbiased. If you focus on your personal opinion, readers will not believe you. Depending on the topic of your discussion you can structure critical review in the following ways:
Begin by analyzing the most significant thematic line in the plot.
If you are going to present negative attitude towards the book, add some positive features after explaining the negative ones.
If you notice strong as well as weak sides for your thesis, choose your final opinion. For instance, you may discuss both strengths and weaknesses but do not try to remain aside without selecting the side. Explain what the good idea is and then demonstrate how this argument is limited in meaning. Overall, you need to discuss several viewpoints, but only one should be stronger than others.
If you are writing a long review, dig deeper into each specific criteria by devoting separate paragraphs. If the review writing is short, summarize several positive aspects in one section and the negative ones in another.
Add personal recommendations about how the text can be changed to eliminate negative aspects. Prove your thoughts with concrete examples from literature.
Conclusion
Your article review has to end with the brief concluding paragraph where you tell the reader whether you have managed to prove the thesis. For this you need to answer the following questions:
Which key arguments helped me to confirm the hypothesis?
How can I persuade the reader that I have used enough arguments to support my opinion?
Can I use stronger and more influential words to reinforce the key message of the essay?
What is my final call action to the reader?
How can I leave some food for thought in the last sentence?
Be Objective
It is significant to bear in mind that a critical paper is not about criticizing the work. You need to analyze and evaluate the paper with relevant arguments. If you write "I don't like this book," nobody will be interested in reading your article. However, if you turn off your emotional side with subjective judgment, you will be able to see clear positive and negative sides which can be discussed rationally. Be objective and prove everything that you claim with relevant points and examples.
How To Write A Critical Review
Download
Related Topics