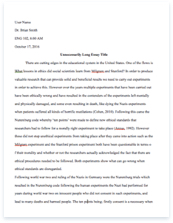 The whole doc is available only for registered users
A limited time offer! Get a custom sample essay written according to your requirements urgent 3h delivery guaranteed
Order Now
Tata salt is India's first branded salt.Tata Salt pioneered the branded salt movement in India in 1983. It was the first salt in India to be manufactured using vacuum evaporation technology. By doing so, it created a successful niche for itself and continues to occupy the leadership position. The desh ka namak (salt of the nation) advertising campaign lent voice to the emotional connect and warmth that people associate with salt.
In espousing the cause of the common man, through its insistence on saltiness for taste and the adequacy of iodine to ensure complete wellness, it earned for itself the epithet of desh ka namak and the trust of consumers across the country. Today the brand is seen as reliable and trustworthy and promoting the health of customers. Its appeal cuts across regions and it has become an integral component of a majority of Indian kitchens. The brand has kept up with the times, reinventing itself in an age of health consciousness with Tata Salt Lite.
Like the larger Tata brand whose name is an integral part of its own name, Tata Salt upholds values of trust and purity. Twenty-five years after it stormed the marketplace with a high quality branded salt for consumers who had no alternative to rock salt, the brand continues to deliver delight and satisfaction to its customers.
Launched in August 1983, Tata Salt was the first national brand of packaged salt to be marketed in India. To millions of Indian housewives, it presented a welcome move away from the loose, unbranded salt of suspect quality to the reassurance of clean, pure salt – guaranteed by India's most trusted business house. As consumer acceptance of Tata Salt grew, so did the attractiveness of the category to potential manufacturers and marketers, both large and small. The last 19 years have seen the launch of scores of new brands of packaged iodised salt, including over half a dozen national brands. Yet, Tata Salt continues to be the leader in the category with 37 per cent share in this segment.
Others product
Tata Salt Lite – The Lighter Side of Life
Tata Salt Lite is a low sodium salt from the Tata Salt brand franchise. It has been specially formulated to provide 15 per cent lower sodium than ordinary salt. It is generally accepted that lower sodium in diet assists in management of blood pressure.
The changing lifestyle of the Indian masses, especially changes in food habits and stressful working and living conditions, has led to an exponential increase of lifestyle diseases like diabetes, hypertension / high blood pressure which are also risk factors for heart diseases. In cases of high BP, several dietary restrictions are usually advised, more prominent among them being a restriction on intake of sodium in the diet.
Tata Salt Lite was launched to provide consumers who sought preventive measures to keep the blood pressure of family members under check, a convenient means of help in these stressful times. Within the first year of its launch, the brand is a market-leader in the low-sodium salt category.
In addition, Tata Salt Lite is refined and iodised. It is available in convenient 1kg food grade laminated packs to keep it free flowing and moisture free. It is now available in stores in most major cities.
History
In the early 1920s, Kapil Ram Vakil, a chemical engineer educated in England, saw the possibility of developing salt works in the Okhamandal region, now in the state of Gujarat. He approached the then Maharaja of Baroda, Sayaji Rao Gaekwad. Always keen to develop his princely state, the Maharaja gave his assent. In 1927, Vakil set up the Okhamandal salt Works and V T Krishnamachari, the Diwan of Baroda, laid the foundation stone.
A decade later, Vakil wanted to expand and set up a soda ash plant, but did not have the financial resources. He approached Gaekwad who wrote to the Tata's if they would be interested in assisting in a project of national importance. Tata Chemicals was born in 1939 and Vakil stayed on as its director.
In those days the soda ash formula was a closely guarded secret between six companies in the world. It was, therefore, no easy task setting up such a project. The British chemicals giant Imperial Chemical Industries (ICI), located in the Sindh province of what is now Pakistan, was the only company in the subcontinent with the necessary expertise and technology. When ICI was approached, they taunted Vakil, saying: "You put in salt and you get out salt."
Darbari Seth, a young chemical engineer who had joined Tata Chemicals told the Board that they did not need foreign help. The management bought into the argument and Tata Chemicals cracked the code.
Finally, in 1944, the 80 tonnes per day plant started production. In 1964, a capacity of 400 tonnes was achieved. To commemorate this feat the 'Four Hundred Tonnes Production' tower (FHTP) was erected in front of Mitha Mahal, the company guesthouse at Mithapur, where it still proudly stands.
Recent Developments
The growth story of Tata Chemicals is a saga of strategic global acquisitions. The acquisition of GCIP in 2008 takes Tata Chemicals' global soda ash capacity to around 5.5 million tonnes per annum. Tata Chemicals took its first step towards internationalisation in 2005 with the formation of an equal partnership in Indo Maroc Phosphore S.A. along with Chambal Fertilisers and global phosphate major, OCP of Morocco.
In early 2006, Tata Chemicals completed the acquisition of the UK-based Brunner Mond Group which also owned Magadi Soda Company in Kenya. The following year, Tata Chemicals entered in to a 50/50 joint venture with Total Produce of Ireland, the third largest fruits and vegetable distribution company in the world and Europe's largest and most accomplished fresh produce provider, to set up a fruits and vegetables distribution business in India.
The company now plans to develop a significant presence in the bio-fuels space. Its first green-field bio-fuels plant is being established in Maharashtra. The Tata Chemicals Innovation Centre is its research arm and aims to develop world class R;D capability in the emerging areas of nanotechnology and biotechnology.
Promotion
Tata Chemicals has three core lines of business: chemicals, which are industry-centric; crop nutrition, which is farm-centric; and consumer products, which are its interface with domestic India. The company believes that in all three spheres its products impact human life and improve its quality. This explains why the company fosters the concept of human touch in everything it does.
Some 600 Tata Kisan Sansar outlets dotting the north and east are effective platforms for developing new farm-related activities and future businesses in agriculture. Through this unique initiative, the company directly reaches and interacts with more than five million farmers in about 20,000 villages.
In order to establish the Tata Chemicals corporate brand connect across target groups, a campaign based on the credo – The Human Touch of Chemistry – has been recently launched.
Brand Values
In public perception, Chemistry and Care do not always go hand in hand. The chemicals business, it is widely believed, is a predatory one, taking without giving back. The generalisation has never applied to Tata Chemicals. Rather, to give, to receive, and to give back many times over, has been its corporate leitmotif. From its inception, the story of the company has been about chemistry with a conscience; of harnessing the fruits of science for goals that go beyond business; of care and commitment.
Tata Chemicals is committed to meeting the highest standards of corporate governance and disclosures. Being part of the Tata group with its blazing reputation for integrity, fair play and sound business practices, the company believes that corporate governance is not only about complying with a set of norms and regulations, but is also an article of faith. The principles of corporate sustainability are integrated in all its activities.
Related Topics