What tactics do US pressure groups use, and why are some more successful than others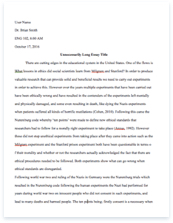 The whole doc is available only for registered users
OPEN DOC
A limited time offer! Get a custom sample essay written according to your requirements urgent 3h delivery guaranteed
Order Now
Interest groups are organisations or groups of like-minded individuals that work together to achieve their goals by attempting to influence government policy over a particular issue. These groups can also be referred to as pressure groups. Over the years, interest groups have played a significant role in the legislative process of the US political system. Their role has increased since the New Deal years due to growth of governmental activity.
There are different access points in the US political system for interest group activity. The relatively weak party system in the USA also helps interest groups to achieve influence. There are several factors that affect the success of an interest group such as the party in power and their timings. The tactics a pressure group uses to achieve influence are also crucial. These tactics are in some ways linked to access points that are available to an interest group. If access points are not available to a pressure group then it might resort to mass action such as demonstrations and protests.
Firstly, interest groups can target different branches of government. They can target the US Congress that has been open to external influence through the interest groups due to the weakness of party loyalties within the US political system. Interest groups may support a candidate in the elections to Congress. For e.g. in 1996, trade unions that have been Democratic supporters in the past backed 27 Republican GOP House candidates in order to reward them for their sympathy towards organised labour. Sometimes interest groups can publicise a candidate's record in a way that will either assist or damage that candidate's electoral prospects, for example, by using issue advertisements. Some groups also publish ratings of Congressional candidates to highlight his views over an important issue such as abortion.
They can also target the executive branch and the judicial branch. Several US presidents have been accused of having close associations with interest groups. However, this is not completely true. This is because interest groups seek to establish close ties with sections of the federal bureaucracy. The US courts are also open to some forms of lobbying. Groups can submit 'amicus curiae' briefs to the Supreme Court. These are put forward for the court to consider a particular case. Interest groups can also sponsor petitioners by providing funding and services of lawyers when cases are brought to the court. For e.g. in 1954, the NAACP sponsored a number of school desegregation cases including Brown v. Board of Education (Topeka, Kansas) where it baked Oliver Brown.
Secondly, an interest group can use the mass media, such as television, radio and newspapers, to convey its general interests. Favourable attention from broadcaster and journalists can help a group to develop itself and address a wider audience. Also, if a group succeeds in conveying it's message effectively proving that many people share its interests, then those in power might be considerate towards the interest group.
Thirdly, in recent years interest groups tend to employ high profile public figures that can be used as a spokesperson. For e.g. the National Rifle Association had amongst its members, high profile people such as the former president George Bush and the actor Charlton Heston. Therefore, NRA was continually in the news. Also, its membership of 4.3 million gun owners and its annual budget of $200 million meant that it was more successful than other groups e.g. Hand Gun Control Inc. Similarly, the National Federation of Independent Businesses changed from a low profile organisation to a powerful political force as it established close relations with the Republican Party.
Another tactic used by many groups, particularly the wealthy ones is employing professional lobbyists. It has been suggested that the number of lobbying firms and lobbyists in Washington increased in the 1980s and 1990s particularly in 1997 when the new Lobbying Disclosure Act of 1995 came into effect. These lobbyists are employed to carry out several important activates including alerting clients about issues, developing policies, maintaining relations with the government, mobilising grass roots support and working for amicus briefs. However, in recent years when more and more groups are seeking to influence the political process, lobbyists have been obliged to spend most of their time gathering and analysing information rather than contacting officials and advocating policies.
Some interest groups also use Political Action Committees (PACs) to represent their interests and further their political goals. PACs are legally permitted to raise funds to distribute to candidates and parties. They try to persuade Congressmen to vote as the interest group wishes. They also offer advice and information to candidates and help them raise funds for party building activities such as advertising.
Mainly all the groups in the USA use the tactics above. However, some are more successful than others. This is due to several different factors. These include the size of the group in terms of membership, the resources available to the group in its campaigning, the political skills of its leadership, the nature of its objectives, the level of opposition it has to face and how well organised it is are some of the key factors.
Firstly, the group with a large membership base is said to be more influential. Examples of such groups are public interest groups that have large-scale support which can be mobilized to lobby members of the Congress. However, this is not always a significant factor because an outsider group might be unable to achieve the desired effect. However, if most of the members are active and committed to the organisation, then the decision makers may take it more seriously. For e.g. the American Medical Association represents most of the doctors in the USA which works for its advantage and gives its views considerable weight.
Secondly, the resources available are significant. This is because finance is a very important factor as interest groups use money to pay professional lobbyists, to contribute funds to election campaigns and to organize media campaigns. Hiring professional lobbyists in quite expensive and costs from approximately $5000 to $30,000 per month. Also, in order to advertise in newspapers and televisions to get their message across funds are needed. For e.g. printing an advertisement in a newspaper costs over $13,000.
Thirdly, the political skills are very important in order to promote good links with decision makers. An interest group needs to build contacts within the governmental system so that it can effectively implement policies and have a say within the political process to propose or to oppose a public policy initiative.
Hence, it can be said that the tactics used by a pressure group affect its success within the US political system in several different ways. Lobbying is one of the most important tactics that has worked efficiently since the past several years especially after the Lobbying Disclosure Act of 1995 came into effect. In order for an interest group to be successful it must have a considerable amount of resources. The relatively wealthy interest groups are usually successful by employing professional lobbyists as they have a lot of finance and resources needed.
Related Topics