SWOT analysis of Pacific Coffee Argumentative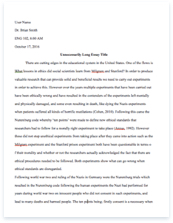 The whole doc is available only for registered users
A limited time offer! Get a custom sample essay written according to your requirements urgent 3h delivery guaranteed
Order Now
Strengths
A. Pacific Coffee is a very profitable organization, earning in excess of $17.6 million in 2010. B. It is a Regional coffee brand built upon a reputation for fine products and services. It has almost 98 cafe shop in almost 8 cities. C. Pacific Coffee strives to be a contributing member of the communities serve. Pacific Coffee fund raising efforts are dedicated to the disabled or less fortunate children in its community and supporting the environmental causes. it make It has a very positive image.
D. Pacific Coffee currently provide a complimentary broadband service through computer terminals in our stores. In addition, all locations are equipped with WIFI coverage. Customers from all over the world will enjoy our world-class ambiance. This is only a few shops and cafes are able to do it.
E. Strong brand image associated with high quality coffee and excellent customer service. F. Extensive store network, 90 shops are owned by Pacific Coffee directly. The company franchises and licenses 8 shops. It has developed excellent skills in franchise management.
G. Due to its specialism in all things coffee – it achieves high buying volumes – scale economies and utilizes international sourcing, some from fair trade suppliers. H. Pacific Coffee has grown substantially over recent years. I. A focused strategy is in place for human resource management and development. People are key to Pacific Coffee's business and it invests time and money in training people, and retaining a developing them. J. People like Pacific Coffee atmosphere
Weaknesses A. Its goal is the Asia Pacific region, but only a few branches outside Hong Kong, The organization has a strong presence in the Hong Kong with more than 90% of their cafe shop located in the home market. B. The organization is dependant on a main competitive advantage, the retail of coffee. This could make them slow to diversify into other sectors should the need arise. C. Pacific Coffee is a premium brand commanding premium prices. As competitive pressures increase, the company could be undercut by lower price rivals such as Mc Coffee. D. Over-dependency on coffee and coffee related products. E. Lack of ownership of coffee farms F. High price products
Opportunities A. The company has the opportunity to expand its global operations. Some new markets for coffee such as India and the Pacific Rim nations are beginning to emerge. B. In June 2010, China Resources Enterprise, Limited and Chevalier have forged a partnership to further expand the Pacific Coffee business in the Chinese Mainland with being a major shareholder. C. The social trend is Environmental Protection, Pacific Coffee urge its customers to bring their own mugs or tumblers for beverage purchase and in return, Pacific Coffee deduct HK$3, SG$0.50 or RMB 2 off their bills as an appreciation gesture for their support of the environment conservation.
D. It also engaged in the wholesale coffee beans, more and more companies buy coffee beans from the it E. Continued focus on improving efficiency and effectiveness in the organisation, from procurement, to supply chain to customer service delivery. F. Become more of a socially responsible brand. Better public relations activity, introducing more fair trade products, better distribution of profits to farmers and ethical sourcing practices. G. To merge with, or form strategic alliances with other global retailers, focusing on specific markets such as the Greater China Region.
Threats A. More and more health drinks inside the market, there may has another type of beverage will replace coffee in the future B. Pacific Coffee are exposed to rises in the cost of coffee and dairy products. C. High profits has lead to the market entry of many competitors and copy cat brands that pose potential threats. D. Possible saturation in the café market. new entrants has aggressive marketing (price wars, promotions), putting pressure on profit margins. Companies seek cost savings and new way to differentiate to retain customers. E. Recession or downturn in the economy affects consumer spending, with less disposable income to spend. F. Coffee is seen as an foreign cultures, it may not be admitted into China.
Related Topics