Stylistic Analysis Argumentative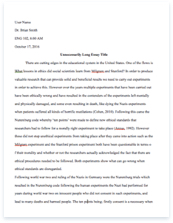 The whole doc is available only for registered users
A limited time offer! Get a custom sample essay written according to your requirements urgent 3h delivery guaranteed
Order Now
Sonnet 43 from Sonnets from the Portuguese is a love poem in a sonnet form. Elizabeth Barrett Browning wrote this poem in secret when she was being courted by her then husband-to-be, Robert Browning. She wrote a series of 44 sonnets and sonnet 43 became the most famous. These series of poems were published in 1850. The poems express her intense and undying love for Robert. While she conveys her love for him through all these poems, in sonnet 43, she counts the ways of how she loves him. By counting those ways, it showed that her love for him is present in all her walks of life. Background of the Author
Elizabeth Barrett Browning, born in Durham, England, was the oldest of twelve children and daughter of a strict father, Edward Barrett Moulton Barrett, who owned sugar plantations in Jamaica. When fifteen, Elizabeth "suffered a spinal injury" caused by "saddling a pony", and became addicted to pain relievers. Being weak, she was sent with her brother Edward to the sea of Torquay, where her brother drowned to death, causing her to be emotionally broken. All the while she had been deep in reading and writing poetry, and she had published some anonymous works which received much unexpected praise.
She continued to write, despite her depressed state, but refused to leave her house for the "next five years." During this time, she produced a collection known as Poems, which caught the eye of a poet who she had mentioned in her poems, Robert Browning. The two privately exchanged over 500 love letters in the subsequent months, Elizabeth's poems being classified as "Sonnets from the Portuguese," ranked among the most famous collections of love lyrics in English history. One of these poems was known as "How Do I Love Thee?" Literary Devices
Figurative Language
* Simile – comparison of two unlike things using as and like – I love thee freely, as men strive for Right;
– I love thee purely, as they turn from Praise.
In line 7, "I love thee freely, as men strive for Right" means that her love for Robert is not forced, but she does out of her own intention. In line 8, "I love thee purely, as they turn from Praise" shows how her love is not corrupt. It also shows how she loves him purely that her love for him is filled with her humbleness, that she is not expecting any praise in return. * Personification – the manner of giving human attributes to inanimate objects – My soul can reach, when feeling out of sight
– For the ends of Being and ideal Grace.
In line 3, "My soul can reach, when feeling out of sight" shows that her love for him is not just trapped within the limits of her body, but is spiritual and boundless. The last part shows that she loves him even without the scope of vision, and beyond what she can see or perceive. In line 4, "For the ends of Being and ideal Grace" means that her love is as far as the ends of the world (Being) and even as far as God ("ideal Grace"). This is an expression of heavenly love. * Anaphora – the repetition of a word or phrase
The repetition of "I love thee" in the poem reflects the intensity of the poet's love to Robert and the persistent nature of that love. This repetition not only builds rhythm but also reinforces the theme. Sound Techniques
* Alliteration – the use of words beginning with the same letter
– thee, the(Lines 1, 2, 5, 9, 12)
– thee, they (Line 8)
– soul, sight (Line 3)
– passion, put (Line 9)
– purely, Praise (Line 8)
– my, my (Line 10)
– love, love (Line 11)
– With, with (Line 12)
– lost, love (Line 12)
– but, better (Line 14)
* Assonance – a repetition of vowel sounds in syllables, as in rhymes –
height, sight (Line 2, 3)
– Grace, everyday's (Line 4, 5)
– candle-light, Right (Line 6, 7)
– lose, choose (Line 11, 13)
Rhyme Scheme and Divisions
Elizabeth Browning's poem describes her unconditional, intense love that she feels for her then fiancé, Robert Browning. The poem's structure is a sonnet composed of an octave followed by a sestet. The rhyme scheme for the first eight lines is A,B,B,A,A,B,B,A, followed by CD, CD, CD in the remaining six lines. With the exception of lines six and seven, all of the lines have 10 syllables. Each line of the poem contains what is known as iambic pentameter, 10 syllables containing five "feet", or parts. In each part, there is first an unstressed syllable, followed by a stressed syllable. The poem would be read, or emphasized as follows: "How DO I LOVE thee? LET me COUNT the WAYS", with each capitalized word being stressed while the remaining words are unstressed. Line by Line Analysis of the Poem
Line 1
Browning asks the rhetorical question "How do I love thee?" to express the ways of she loves Robert. "Let me count the ways" is an imperative statement which emphasizes that her love for him is not fake or artificial. Here she indicates that this is the start of enumerating those ways. Line 2
In line 2, she speaks of loving Robert beyond the realm of earthly love, but of heavenly and perfect love. Line 3
She emphasizes that her love for him will always be alive even when he is beyond her vision and even when they are not together. Line 4
The fourth line "For the ends of Being and ideal Grace" restates the idea of how boundless her love for Robert is, that she compared this love to the Grace of God. The "ends of Being" denotes back to the notion that her love for him is not just trapped within the limits of her body, but is spiritual and boundless. Lines 5 and 6
"I love thee to the level of everyday's Most quiet need, by sun and candle-light." implies that her entire day is spent of loving of Robert. The
"Most quiet need" may refer to the merely breathing, meaning, she feels the need to love him as much as the need to breathe to live. She is constantly loving him as much as she is constantly breathing. The sun and the candle-light serve as the day where she begins her day and night where her day ends. Her love for him continues from day to night, everyday. Line 7
In the seventh line "I love thee freely; as men strive for Right;", Browning used the word freely to indicate that her love for Robert is not compelled, but she does out of her own desire and purpose. "as men strive for Right" potentially connects to the fact that during the 19th century, there is still slavery that is happening to the men, and that not all men have equal rights. It could also denote that these men are seeking for justice and fairness in the world. Line 8
The line "I love thee purely, as they turn from Praise." describes how her love for Robert is not corrupt and immoral, but pure and wholesome. She does not need nor expect any Praise in return, for her love for him is humble. Line 9
Here she describes their intimacy without shame for the passion she feels. It could also be the passion of Jesus' suffering which is referred in Christian faith as The Passion. It is a Christian belief that Jesus' suffering serves as the forgiveness of sins committed which connects to the idea of the passion that is put to use. Line 10
The line "In my old griefs, and with my childhood's faith" connects back to the idea of Jesus' suffering as a reminder that she, too, suffered along Jesus. It was when she had a spinal injury and her brother died that she became depressed. But despite her depression, her faith did not change nor fade. Lines 11, 12, 13, and 14
In eleventh and twelfth line, "I love thee with a love I seemed to lose With my lost saints" could mean that her love still continues even as she gets older, unlike other children who lose their religious faith in "saints" as they grow up. Then she immediately diverts into a new idea in the continuation of the line 11-12 "I love thee with the breath, Smiles, tears, of all my life!" which means that no matter what happens, no matter what emotions she feels, her love for Robert will always live in her heart. All her heart, all her strength, and all her life, that love will never fade away. Then she ends the poem with the statement, "– and, if God choose, I shall but love thee better after death". This only indicates how special and exceptional her love for Robert is. It proves again that her love for him is not Earthly, but heavenly, that even after death, she would still choose to love him and be with him. Theme
Obviously, the theme of the poem is all about the intense love that Elizabeth feels for her husband. In here, she explores the every aspect of that emotion. She counted the ways of how she loves him through this poem. The words she used were little words but with big ideas. Tone and Mood
The feelings evoked in this poem are all about love, passion and admiration of the poet to her husband. The poet, obviously, is so much in love that she beautifully listed all the ways of how she loves her husband. Undoubtedly, the poet is in the state of bliss by the time that she was writing this poem. Conclusion
The entire poem is concerned with finding, describing and listing the ways of how deeply and extremely her love for Robert is. She expresses this love in a variety of perspectives; that her love is always present day and night, everyday, in a heavenly manner, with all her life. Indeed, she is truly and enormously in love with Robert.
Related Topics