Strategic Human Resource Management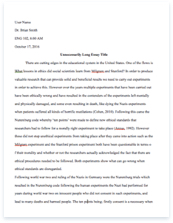 The whole doc is available only for registered users
A limited time offer! Get a custom sample essay written according to your requirements urgent 3h delivery guaranteed
Order Now
Siemens AG is a global electrical and electronics business with a turnover of nearly £60 billion. The company employs just under half a million people around the world. It is based in Munich, Germany. In the UK, Siemens has its headquarters in Bracknell, Berkshire and has around 100 sites across the UK employing 20,000 people. Siemens' products affect our lives in many ways. We can toast bread in a Siemens toaster powered by electricity generated and distributed by Siemens. Traffic lights are made by Siemens and people in hospitals have life-saving MRI scans using Siemens advanced medical imaging technology.
1.1 explain the importance of strategic human resource management in organisations
STRATEGIC HUMAN RESOURCE MANAGEMENT
Strategic human resource management is designed to help companies best meet the needs of their employees while promoting company goals. It deals with the macro-concerns of the organization regarding structure, quality, culture, values, commitment, matching resources to future needs and other longer term people issues. Strategic HRM gives direction on how to build the foundation for strategic advantage by creating an effective organizational structure and design, culture, employee value proposition, systems thinking, an appropriate communication strategy and preparing an organization for a changing landscape, which includes downturns and mergers ; acquisitions. Siemens is a leading technology business and one of the largest electrical and electronics engineering companies in the world. In the UK, it employs over 20,000 people and is in the top three electrical and electronics companies in the world. It has been a pioneer in innovation since 1843 when Siemens installed the first street light in Godalming, Surrey.
In 2006, Siemens UK invested over £74.4 million on research and development. The company designs and manufactures products and services for both industrial customers and consumers. It operates in three main In industry, Siemens develops systems for transport, for sectors: example, London's traffic monitoring for its congestion charge scheme. It is also the second largest provider of trains for major UK rail companies like FirstGroup. Siemens also provides lighting and electrical In energy, Siemens' work issystems for major construction projects. wide-ranging. It makes systems for transmitting and distributing power for power companies including building power stations and wind farms. It also provides energy metering services, for example, water meters for In healthcare, it specialises in equipmentbusinesses and consumers. to help medical diagnosis, such as MRI scanners and imaging technology. It also provides equipment for testing blood in laboratories.
IMPORTANCE OF STRATEGIC HUMAN RESOURCE MANAGEMENT IN AN ORGANISATION The benefits of proper human resource management are many. An organization cannot build a good team of working professionals without it. The key functions of the HR management team include recruiting people, training them, performance appraisals, motivating employees as well as workplace communication, workplace safety, and much more. The Recruitmentbeneficial effects of these functions are discussed here: and Training This is one of the major responsibilities of the human resource team. The HR managers come up with plans and strategies for hiring the right kind of people. They design the criteria which is best suited for a specific job description. Their other tasks related to recruitment include formulating the obligations of an employee and the scope of tasks assigned to him or her. Based on these two factors, the contract of an employee with the company is prepared. When needed, they also provide training to the employees according to the requirements of the organization. Thus, the staff members get the opportunity to sharpen their existing skills or develop specialized skills which in turn, will help them to take up some new roles. For example;
Siemens is relocating its main plant in Lincoln to a bigger site outside the main city. This will require new skills for the work to be done there. A plan has been constructed to analyse which skills the company has and what training will be needed for staff to use the new technology in the new location. SIEMENS NEEDS NEW SKILLS FOR MANY REASONS:
1. to maintain competitive advantage, in ensuring Siemens has people with the right skills to develop new technologies and innovations 2. to ensure Siemens has a pipeline of talent and minimal knowledge gaps, for example, due to retirement 3. to fill a gap following the promotion of existing employees Siemens is a business focused on innovation. This means it needs to anticipate and respond to rapid changes in the external business environment. TRAINING SKILLS
1. On the job training at place of work through shadowing, mentoring, coaching and job rotation. 2. Off the job training takes place away from the work place through courses, Performance Appraisals Human resource presentations and qualification. Management team encourages the people working in an organization, to work according to their potential and gives suggestions that can help them to bring about improvement in it.
PERFORMANCE APPRAISAL
It can:
1. Ensure that all training is being used well and for the best interests of the company
2. Keep all staff up-to-date in a fast changing business
3. Make sure that staff are well motivated
4. Get feedback from staff on changes
5. Make sure staffs are Maintaining Work Atmosphere
This is a vital involved in changes aspect of human resource management because the performance of an individual in an organization is largely driven by the work atmosphere or work culture that prevails at the workplace. WORKING CONDITIONS AND PROBLEM SOLVING
1.A good working condition is one of the benefits that the employees can expect from an efficient human resource team. 2.A safe, clean and healthy environment can bring out the best in an employee. A congenial atmosphere gives the staff Managing Disputes In and member's job satisfaction as well. 3.Organization, there are several issues on which disputes may arise between the employees and the employers. You can say conflicts are almost inevitable. In such a scenario, it is the human resource department which acts as a consultant and mediator to sort out those issues in an effective manner. They first hear the grievances of the employees.
Then they come up with suitable solutions to sort them out. In other words, they take timely action and prevent things from going Developing Public Relations The responsibility of out of hands. 4.Establishing good public relations lies with the human resource management to a great extent. They organize business meetings, seminars and various official gatherings on behalf of the company in order to build up relationships with other business sectors. 1.2 Assess the purpose of strategic human resource management activities in an organisation Strategic Human resource management seeks to attain a competitive edge in the market by the maximal utilization of its human capital. Strategic human resource management enables managers and employees to develop and employ strategies to meet organizational goals. PURPOSES OF STRATEGIC HUMAN RESOURCE MANAGEMENT ARE:
1. To maintain competitiveness of the organization by maximal utilization of human competitive intelligence.
2. Strategic human resource management is responsible for conducting SWOT analysis to identify external opportunities while taking into consideration the associated risks and external threats. Strategic human resource management also provides information related to internal strengths and weaknesses. The insights gained from the analysis can be valuable in realization of organizational objectives. 3. Strategic human resource management assists employees in application of sophisticated technology and learning new skills. It supports learning environment and makes organization open to change.
4. Strategic human resource management facilitates organizational change necessitated by global competition, workforce diversification, flexible work practices, and technological advancement. 5. By means of succession planning Strategic human resource management develops transformational leaders, which are committed to organization's success and are adaptable to innovation and change. It instills leadership behavior while developing core leadership competencies in employees. 6. Strategic human resource management also creates vision for future incorporating long-term perspective of organization's success and ensures the alignment of Human resource strategies with over-all business strategies. IN SIEMENS CASE:
For Siemens, people, like its technology and innovation, are a source of competitive advantage. To make the most of this advantage, Siemens makes sure that its employees work on developing the company's heritage of innovation. Siemens believes that there are many ways to make people feel valued and engaged. These range from a pat on the back, a personal letter or a special mention in a meeting, to a promotion or a higher salary. Targets for individuals are related to targets for the whole business. Everyone plays their part in achieving great results. Siemens states that 'our business success depends on the performance of each individual, our teams and the total organization. A high performance team is one in which all members of the team work toward shared targets and has a sense of shared responsibility for the results the team achieves. As the team performance improves over time, the better the results. THE SIEMENS HIGH PERFORMANCE TEAM DESIGN:
• Achieving a High performance culture
• Increasing the global talent pool (diversity)
• Strengthening expert careers (Constant retraining & specialization)
• Siemens' Leadership Excellence Program (SLE)
1.3 evaluate the contribution of strategic human resource management to the achievement of an organisation's objectives WORK STRATEGIES USED FOR THE PROGRESS OF AN ORGANIZATION INCLUDE: ·Human resource managers need to decide upon certain aspects related to the work processes of the employees and re-engineering of organization. ·They need to foster innovation and ideas among employees while accentuating on employees' efficiency. ·They should decide upon the matters like the extent of work autonomy or controlled supervision, structured or unstructured tasks and specialized or extensive jobs. ·Recruitment and selection Human Resource managers need to choose amongst various internal and external recruitment channels in adherence to the cost effectiveness of the organization.
·It is also important to choose the right person for the right job so the careful selection is imperative. Succession Planning It is another main responsibility on the part of human resource management to prepare and develop potential employees of the organization to hold key leadership positions in future. Compensation system Human resource manager should device a suitable compensation and benefit plan that facilitates employees and is cost effective. Management decides upon pay rates, fixed or variable pay, job-based or individual pay and seniority-based or performance based Employee and labor relations Human resource manager decides system. Whether to have top-down or bottom-up communication, interactions with Employee labor unions, and adversarial or cooperative relationship. Rights Manager's responsibility is to ensure employees' protection (against sexual harassment, workplace biases, etc.) and reverence to their organizational rights. It is the responsibility of Human resources to conduct ethical programs and encourage good organizational culture. TRAINING AND DEVELOPMENT:
1.Siemens has a clear focus on having a well-motivated and trained workforce. 2.The company needs to have motivated and confident staff who have up-to-date skills in order to remain competitive. 3.In addition, well trained staffs are an asset to the business and help to retain customers. Well-trained staffs who remain with the business mean that customers enjoy continuity. 4.This contributes to customer loyalty and leads to repeat business. Staffs who feel valued stay longer in a company. This means that Siemens" costs of recruitment can be reduced, resulting in cost savings across the organization.
RAYMOND CASE
For over 80 years, Raymond is counted as one of the world's premier manufacturers of worsted suiting fabric in fine grade wool, in the same league as the finest that Europe has to offer. Today, the Raymond product range includes pure wools, wool blended with exotic fibres like camel hair, cashmere and angora and innovative blends of wool with polyester, linen and silk. Offering suiting and trousering fabric for all occasions and needs. Our domestic distribution is spread far and wide with more than 30,000 outlets that stock and sell our wide range of fabrics. Fine products, wide range, superb distribution and intelligent advertising support have helped the company gain a dominant share of the market. No wonder, premium labels from the world's fashion capitals prefer Raymond. With over 60% market share in India, Raymond Ltd. is one of the largest integrated manufacturer of worsted fabric in the world. The company comprises the following divisions:-
With a capacity of 38 million meters in wool ; wool-blended fabrics, Raymond commands over 60% market share in worsted suiting in India and ranks amongst the first three fully integrated manufacturers of worsted suiting in the world.
JK Files (India) Ltd. and Ring Plus Aqua Ltd. are the group companies that are engaged in the manufacture of precision engineering products such as steel files, cutting tools, hand tools, agri tools and auto components.
Raymond Ltd. is one of the first Corporate House in India to launch Air Charter Services in India in 1996 and since then it has been always a way ahead for Raymond Aviation.
Related Topics