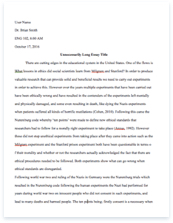 The whole doc is available only for registered users
A limited time offer! Get a custom sample essay written according to your requirements urgent 3h delivery guaranteed
Order Now
Spurious goods and services" mean such goods and services which are claimed to be genuine but they are actually not so. These goods are outwardly similar or corresponding to something without having its original qualities. Thus such goods are intended to deceive the customers. Spurious goods are copy of the original products having well-known trade marks, logos, along with the external packaging and product arrangement, so that they look like they are authentic when they, are in reality second-rate copies or imitations of the original product.
These spurious goods are available due to a lack of consumer awareness, weak enforcement of existing laws and rapid innovations in technology so today no consumer can be sure of the authenticity of the product he or she he has purchased. Today many consumers are duped into believing that the products they are buying are genuine when in reality they are actually fake. Types of spurious goods. Spurious goods are of two types – one: counterfeit products and two: pass-off products.
Counterfeit products are fake products that bear identical name of product/ packaging/graphics/colour scheme and even same name and address as the genuine manufacturer. Someone produces these to look exactly like real products other than the legal owner of the real products, trademarks and product packaging. Sometimes it is becoming more and more difficult to tell which is the real "Ponds" talcum powder and "Clinic Plus" shampoo from the fake products. Pass-off products use similar sounding or are similar in spelling (for example "Luk" for "Lux", "510" for "501", "Saveena" for "Sabeena", "Sun Max" or "Super Master" i. . they spell alike and look alike.
They use similar type of packaging or colour or designs. They come out with the motive of misleading and cheating ordinary consumers who are uneducated or in a hurry in purchasing products. Product origin and flow chart. Drugs play a crucial role in saving lives, restoring health, preventing diseases and epidemics. When drug itself is counterfeit, it poses addictive danger to the patient. Counterfeit medicines are difficult to detect. Fake drugs generally contain the same salts but their purity and quantity is always suspected.
As a result, patients consume more amounts of drugs to get relief but they do not get the desired result. Fake drugs can escape all controls. Due to these reasons, counterfeiting has become a global problem which now has attained due attention of people from medical profession. A consumer may form a false belief that one aspirin brand is superior to another after it relieves a mild headache and the (chemically identical) so-called inferior brand does not relieve a more serious one.
Reasons why medicines are counterfeited Counterfeiting is attractive because relatively small quantities of counterfeit medicines can provide huge profits to the counterfeiter, and Training them is seen to carry less risk than Trafficking addictive drugs. These profits are on the rise. The deadly combination of demand for cheap drugs and high profit margins makes counterfeit drugs irresistibly attractive to a counterfeiter. Furthermore, counterfeiting techniques are more sophisticated today, making counterfeit drugs difficult to detect. • In some countries, there is a limited access to affordable medicines, which creates an environment for the counterfeited medicines
Counterfeiting of medicines in India. According to the report, 35 per cent of all fake drugs produced in the world come from India, which has a Rs 4000-crore spurious medicine market. Nearly 20 % of the medicines available in the domestic market are fake or substandard. Of these, 60 % do not contain any active ingredient, 19 % contain wrong ingredients and 16 % contain harmful and inappropriate ingredients. According to recent media reports Bihar, Bhagirath Palace in Delhi, Indore in Madhya Pradesh, Lucknow and Ahmedabad have become important centers for the production of counterfeit medicine.
Consumer groups estimate that more than 40 per cent of the medicines which hit the rural market are either fake or of substandard quality. Some of the medicines that are widely copied are medicines like Paracetamol, Crocin, Alprax, Ampoxin, Combiflam, Terremycin, Corex, Becosule tablets, Gentamycin eye drops etc. Many of these popular medicines are commonly used by consumers across the country to prevent, control and cure a variety of illnesses With India emerging an important hub for the production and distribution of such drugs, the outlook does not look good for the Indian consumer.
Related Topics