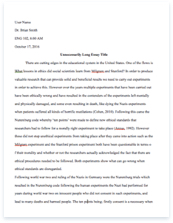 The whole doc is available only for registered users
A limited time offer! Get a custom sample essay written according to your requirements urgent 3h delivery guaranteed
Order Now
Luke's gospel is said to have a particular emphasis on the outcasts and those in need. From the opening of the gospel when Jesus was born to a poor family hence the sacrifice they offer is two pigeons (2:24 Lev 12:8 to the end when he is buried in a borrowed tomb (23:50-53), Jesus' mission is to seek and save the lost. Luke writes about people who are in need and illustrates Jesus' great sympathy for those in any sort of trouble, especially the sick. According to the dictionary of Jesus and the Gospels, " sinners are those who have offended the exclusivism of the Pharisees' purity laws and/or their rigorous observance of the Law.
Outcasts were an inferior group. They included the sinners, poor and sick and were classified as the lowest class in society. The sinners included, prostitutes, tax collectors, publicans, robbers etc… Honour and shame was a major core value as it was very important to maintain your honour and keep on your social status. Consequently, some professions were considered unclean or sinful. The poor included beggars, who were sick or disabled and had to beg to support themselves. Widows and orphans were considered outsiders, as they had no male sponsor. This led them to rely on charity for survival.
In Jesus' time it was very humiliating to be dependent on charity for survival. Those who were ill and probably suffering from epilepsy were believed to be possessed by an evil spirit. In the first century, Jews dealt with social disparity by accepting it and encouraging the wealthy to gives alms to the poorest of the poor. Jesus, however, saw this as a hindrance to entering the Kingdom of God and pronounced a blessing on those poor who were seeking God. Reversal is one of the major themes in Luke's gospel. Here he addresses, issues of concern in his community. Luke has the most extensive references on sinners.
He refers to them on ten occasions. One of the most distinctive features of Jesus' message and ministry is the promise of salvation to sinners. In Luke's gospel, Jesus' main aim was not to call the righteous, but the sinners. Luke has mainly used parables and miracles throughout his Gospel to establish the use of reversal. Parables and miracle stories such as "The Prodigal and His Brother", "The Good Samaritan", "The Lost Sheep and Coin", "Jesus Heals a Centurion's Servant" and "Jesus raises a Widow's Son at Nain" are primary examples that demonstrate how Luke uses literary structures to portray reversal.
There are many references throughout Luke's gospel that show evidence of reversal being used. During the first century, women were kept very much in their place; however, Luke's gospel demonstrates how God gives a significant place to women. Mary and Elizabeth are the main women who are focused on in the infancy narratives. In Lk 10: 38-42 Luke writes of Mary Magdalene, Joanna and Susanna. The widow of Nain 7:11-17, the sinner who anointed Jesus' feet 7:37 and the widow who gave all she had to God.
These are a few of many stories that demonstrate God's compassion to women in Luke's Gospel. Scholars say, "God's concern is manifested towards groups not highly esteemed in-the first century such as poor, sinners and children. " In 1~:~18- the poor, captives and blind are all addressed. powerless. It is continually a major theme in the gospel and this message is clearly outlined in 1:52, 6:20, 14:12-14, 16:19-26, 18:1-8 and 19:8-10. In all of these chapters and verses Luke illustrates Jesus' mercy and compassionate interest's towards the outsiders.
In Lk 15 a young man goes from riches to rags and back again and in 16:19-23 Lazarus goes from poverty to the height of social status. Jesus assures his disciples of a similar reversal in 18:28-30. In 18:18-23 a rich man declines to join the ranks of the poor and loses all. Ten lepers are healed in Luke's gospel but only one is told "Rise up and go. Your faith has rescued you". Jesus' mission has an outline. He comes to preach Good New to those in need (4:18-19), to heal the sick (5: 30-32), and to be heard whether the message is communicated through him or by his representatives (10:16-20).
He has come to seek and save the lost. (19:10). Passages which include the fall or rising of individuals in Luke's gospel are quite apparent. Many outcasts are raised to a honourable status. "God scatters the proud… brings down the mighty, and elevates the oppressed… ' (1:51-52) those who are powerful, rich and have consolation in society are cast down or lowered. god accepts those who are ordinarily deemed unworthy, lowly, marginal or even outcast. they are raised up and become part of the restored people of God.
Related Topics