Research into Brewing and Fermentation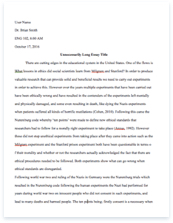 The whole doc is available only for registered users
A limited time offer! Get a custom sample essay written according to your requirements urgent 3h delivery guaranteed
Order Now
What fermentation is?
The metabolic process where an organism makes a carbohydrate for example starch or sugar into an acid or alcohol is called fermentation. An example of this is when yeast performs fermentation in order to gain energy by turning sugar into alcohol. Converting carbohydrates into lactic acid is when bacteria perform fermentation.
What types (varieties) of yeast is used in brewing?
Active Dry Yeast: dry yeast requires that it is initially dissolved in warm water before adding a recipe. Active dry yeast should not be exposed to and liquid that are higher than 110 degrees Fahrenheit in temperature.
Baker's Yeast: bakers yeast is the term, which is given to forms of Saccharomyces cerevisiae utilized to make bread products. There are several forms of bakers yeast and these include liquid, fresh (cake), active dry and instant.
Brewer's yeast: this yeast is used in order to make beer. In order to brew beer there must be several genera of yeast in which each lend it own flavor and has its own texture. Deactivated forms of this yeast are only safe for consumption.
Bread Machine Yeast: This yeast is the same as instant yeast. Instant yeast is important for use in bread machines as it does not require re-hydration or dissolving in liquid prior to being added to a recipe. Because this form of yeast is so highly active, it only requires one rise, which also makes it optimal for use in a bread machine.
Fresh Yeast: Fresh yeast is sold in compressed or cake form. This type of yeast is extremely perishable, must be kept refrigerated, and should be used within a couple weeks of purchase. To use fresh yeast, it must be dissolved into a liquid prior to adding to a recipe. Fresh yeast should be proofed, or tested for potency, before each use.
Instant Yeast: Instant yeast is the most active form of yeast commercially available. This yeast does not require dissolving into a liquid before adding to a recipe and often only requires one rise. This form of yeast is very shelf stable and can be stored in a dry, air tight container at room temperature until the expiration date.
Nutritional Yeast: This is a deactivated form of yeast, which is used as a nutritional supplement. The deactivation of yeast is important because consuming large quantities of live yeast organisms can lead to proliferation throughout the body.
Yeast Extract: This is a concentrated nutritional yeast product often in the form of a paste. Yeast extracts are favored for their pungent, umami flavor.
What conditions are used in breweries to ensure that fermentation occurs efficiently?
Temperature
As mentioned, the temperature influences the amount of extract produced (yield) and the fermentability of the wort during mashing. In general, the higher the temperature, the greater the yield but the lower the fermentability of the wort.
Time
Mash times are another factor influencing yield and the fermentability of the wort. In general, longer mash times increase the concentration of the extract, but the rate of increase becomes slower (19). In general, short mash times at high mash temperatures will produce more dextrinous worts, while longer mash times at high temperatures produce more fermentable worts.
Mash pH
For most beers, the optimum pH range for mashing is from 5.1 to 5.6, although values toward the lower end (5.1-5.3) are usually considered optimum (19). The "normal" mash pH, however, depends on the type of malts employed, the pH of the water, and the method of mashing.
Acidification of Mash
To lower the pH of the mash it can be corrected by the addition of acid malts, salts, or acids, or by biological acidification.
Malt Modification
The temperature used for mashing is a function of malt modification. This is because the extent of modification influences the rate of starch solution. Lower temperatures are needed for well-modified malts because most of the enzymes are destroyed in the kiln, particularly beta-amylase, which is necessary for starch conversion.
Mash Water
The nature of the mashing water has an important influence on mash reactions. The ions of major importance at mashing are those of calcium, carbonate, and bicarbonates (8).
Mash Thickness
Thin mashes (i.e., its ratio of grist to brewing water) favor the conversion of starch to sugars, while in thick mashes the rate of saccharification is retarded, probably because the accumulating sugars competitively inhibit the hydrolytic enzymes (11).
Related Topics