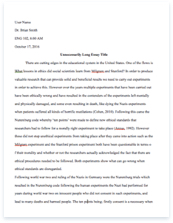 The whole doc is available only for registered users
A limited time offer! Get a custom sample essay written according to your requirements urgent 3h delivery guaranteed
Order Now
Reed was founded in 1939 by William H Reed in Kalamazoo, Michigan. By 1960, 25 stores opened in Michigan and Illinois. Reed bought two medium sized chains in Ohio, Indiana, and Wisconsin and by 2010 they had 192 shops opened and two local centers. They have 21000 employees operating in their retail stores. For twenty years, Reed had been considered a high-end supermarket. They are famous for having fresh seafood and also for having quality on their products, highlighting organic products. When it comes to the Columbus market, Reed has 25 stores in Ohio to serve around 2 million people.
The Columbus's Population Growth is 11% with and an unemployment rate of 8. 5%. In 2010, the median household income was $52000, which is higher than the national average. Situation Analysis Reed supermarkets have utilized all its resources to provide best customer satisfaction to its clients. The two principal points which Reed has used is differentiators and location. Reed has created an atmosphere about itself by having several features like attractive supermarkets, night hours, high-end service case displays and excellent customer services. Reed also has given particular emphasis to product variety and range.
Second is the location as Reed supermarkets are available in several places and target customers in one to three miles away from the store. In comparison, when it comes to a location with competitors, Reed holds an edge as its competitors are not always open. Also, the variety of Dollar stores is becoming a significant competitor for Reed, as they are even more readily available to the consumers. Reed lacks satisfaction to their consumer by not providing a better price strategy. As an economic slowdown has become evident, the prices of the products become one of the factors of customer satisfaction.
Reed supermarkets need to work on its prices to improve its customer satisfaction. Competition Faced Reed Supermarket was facing head on a threat from Aldi Stores. However, the competition it faced was from Supercenters, specialty grocery retailers, warehouse clubs, dollar store chains and limited selection stores. Traditional supermarkets distinguished themselves from the range and quality they offered. However, a customer opted for value over privileges such as excellent customer service, attractive stores, and high staffing levels. In this situation, dollar stores and Aldi took a chip of Reed's market share.
Compared to its competitors Reed has a narrower range of private label merchandise which was being promoted aggressively by its competitors due to high margins. Super Centers like Walmart offered high discounted products below the standard MRP along with one-stop shopping for multiple needs thus creating an edge irrespective of its location. Warehouses maintained no options with just one brand for every product. The prices were as low as 20% of MRP. Thus selling Bulk packets and hence concentrating on both middle and affluent class. Dollar stores worked from fill-in trips which make up 60% of the purchasing trend.
It has a lean cost structure, low maintenance, and simple operations. It occupied a niche which just 3% market share but still considered a threat. Also, they were near the customers. Limited selection stores specialized in private label foods with an emphasis on imported and limited edition food. The prices were heavily discounted and had the maximum per square foot of sales. Aldi, its direct competition has started planning expansion. Problems Faced by Protagonist The Columbus, Ohio market after being well established it decreased Reed's revenues and market share.
The start of various other brands in the supermarket industry took a proportion in its pie of market share but declined from 15% to 14%. Since the time of its launch in 1938, Reed supermarkets always focused on not only providing products but a better shopping experience and best quality products, which was not the case with other competitors. Because they were cheaper, some of the customers perceived Reeds' prices to be more expensive. Large organizations associated with Reed influenced the company to consistently advertise the brand through private labels without any extra compensation for doing so.
Private labels proved to be competitive due to their high price competitiveness. Due to low pricing points and catering to all the consumers' demands, during the times of recession, customers were switching over to private labels in some categories. Second generation and limited selection stores like Dollar stores and Aldi; Traders Joe's respectively have become part of the lower end of the market with private labels providing products at cheaper rates. The composition of private labels in their offering went up to 85% – 95%.
Customers who transacted before with Reed supermarket have started switching over to other supermarkets, warehouses clubs, etc. thereby depicting a decrease in customer loyalty. Internal environment – Strengths and Weaknesses Reed is a high-end, well-established supermarket with 25 stores situated in Columbus, Ohio. The company is known for producing high-quality organic products and high-quality index averaging at 8. 4 (Appendix A). Reed also provides an abundant amount of weekly basic goods, baked products, beef, seafood products, paper, beauty, health goods as well as a pharmacy.
The company persistently grows and upgrades its stores, creating new departments while progressing their offers for consumers with their higher-margin offerings like prepared foods and flowers. These units create a great value for customers by providing one-stop shopping. With attractive stores and convenient locations, long hours, and exceptional customer service, Reed can distinguish itself from the rest of its competitors. Consequently, Reed has high brand recognition; its name is well-known and has an excellent reputation among customers. However, the company's pricing is one of its greatest weakness.
Reed has a standard sale value of 18% per transaction, which exceeds the national supermarket average. According to research done by the company, the number one reason buyers do not shop at Reed supermarkets is due to its high prices (Appendix B1), and three-quarters of Reed's loyal customers say that lowering prices will make them feel more satisfied (Appendix B2). Likewise, based on consumers' perceptions of supermarket chains in the Columbus market, Reed has relatively low rate comparable to that of its competitors, including the dollar stores, limited selection stores, other supermarkets and supercenters (Appendix A).
Therefore, as a result of higher price, the chain's primary customers are the ones with a high-income consumer base, which makes up a smaller pool of the overall market. Besides, the supermarket chain lacks private label merchandisers that carry larger margins and are low in costs and prices. External environment – Opportunities and Threats Some of the possibilities include the economic slowdown expected to end. Since the median income of the average customer that regularly shops at Reed is 12% greater than average household living in the area, if the economic slowdown were to end then Reed can expect more traffic in their stores.
The biggest thread for Reed is the dollar stores around the area, but according to the company's market research the market share of dollar stores is expected not to increase above 3%. The company has previously experienced similar cycles of fluctuation during the past years and has obtained the 10-15% share of well-establish customers, thus making them experienced in facing similar situations. As per the market research they acquire 20% more customers who own pets, as compared to others supermarkets allowing them to create an expansion in a line for pet food and products.
They are also known for healthy products so they can concentrate better on that niche. According to the case, we can say that, in Columbus, they have a huge market of private label product, which indicates a focus on private label products. As in any market segment, competition remains a company's largest threat. Low-end, high-end, warehouse, superstore, all providing a challenge for the traditional environment, and specifically Reed. In the Columbus market, there are 180 grocery stores, ranging from 15 different companies, including the 25 Reed locations.
As developments in consumer change, buying habits and positioning among competitors became fiercer, so did customer loyalty. Supermarkets, like Reed, cannot rely on customer loyalty for several reasons, one of the reason is the development of modern consumers, which tend to do more price research before purchasing products. Consumers are more apt to shop at different locations in search of deals across all different types of stores (3). The market has also become less likely to make constant trips to the traditional grocery stores.
With the expansion of superstores and warehouses, people tend to buy in bulk while staying on budget. Superstores and discount locations have influenced a vast consumer base because of the low-price model and their promotional strategy. In recent market research data, 60% of shoppers are more likely to make frequent trips and purchase products here and there while the remaining population still makes the traditional stock-up trips (3). Alternatives With the main problem being price, Reed needs to decide whether to compete for more aggressively on price or consider other strategies.
Reed should focus on these following alternatives in order to be successful: (a) Eliminating the dollar specials and creating a low pricing strategy, (b) continue with the dollar specials, (c) introduce more high-margin items and removing low-end goods, (d) increase low-price products, expand private label brands, and add more coupons to consumers. Evaluation of Alternatives The first option is to eliminate the dollar specials and encourage an everyday low pricing strategy.
Reed is a high-end supermarket that provides customers high-quality products and services. Having an everyday low pricing strategy will make Reed less consistent with the current brand image. About 80 years ago, Reed put hard effort as a company to upgrade consistently and open stores from a lower-end retailer, and over the years it became well-known for high-quality customer service and great products. At the moment its above-average pricing is reliable with the image it provides. Lower pricing will damage the chain's positioning and ruin its brand image.
Although, because the market is going through a recent economic downturn and has shifted in consumer trends, customers are shopping at different stores in search of the best prices. An everyday lower pricing strategy would create more traffic to the stores, and it will bring sales up. The new plan can also help locate Reed's customer base and build loyalty from its consumers as well as attracting new customers. The next alternative is to stick with the dollar specials for at least six to seven months.
Management was hoping that the campaign would create store loyalty among its regular customers; although, due to change in consumer trends and shopping habits, most consumers were no longer making regular stock-up trips, rather, making regular fill-in trips. Becuase of this change, shoppers choose and only visit the store during promotions and discounts and then buy the rest of their grocery elsewhere. While there is potential for the dollar specials to increase sales and ultimately increase share, the discounts for "on deal" goods lowered the overall margins.
Thus, a positive to acquiring the campaign is being able to experience an increased in sales because of the dollar special items, all while help increasing revenue and consequently market share. Besides, if the campaign lasted longer, there is a chance that Reed can keep their high-quality brand image while providing low prices to its consumers. The last alternative focuses on increasing the amount of high-margin products such as prepared foods. Also, lower some of the low-end goods to make them consistent with current trends. This plan has helped the company grow for the past couple decades and has worked well.
Adding new units to the chain and providing higher-margin items like flowers, pet food, and prepared food will create value by offering customers accessibility through one-stop shopping. These higher-margin products nevertheless funded to improve sales margin and revenue, and consequently company growth and increased market share. Due to the increase in competition with the food industry, stores such as Wholefoods and Trader Joe's have started to take away some of Reed's business in prepared foods, putting Reed in a hard position when trying to gain market share.
The last alternative is to create a price strategy and show how Reed commits to reducing its prices to satisfy its loyal consumers. The approach consists of creating low-priced specials, expanding private label brands, and introducing double couponing. Similar to alternatives stated before, reducing prices would damage the message for regular customers and destroy the brand image many customers had perceived significantly. Likewise, expanding private labels would send a similar message to loyal consumers as private label merchandises are usually lower in price.
However, both options would create an increase in traffic and augment sales, which will allow Reed to stay competitive against limited selection stores, warehouse clubs, supercenters, and supermarkets that are traditional. Announcing more specials and having double couponing would drive traffic and increase sales as well, however, consumers will still only shop the specials and purchase those items that are coupon-eligible. Nevertheless, all options are feasible and can be considered. Strategy & Recommendation Reed needs to lower their pricing structure to succeed among competitors and potentially increase market share in Columbus, Ohio.
One method the chain is suggesting more private label brands in their stores. Private labels have become a modern development, according to the market share increasing from 14% to 17% since 2005 (3). There is a small cost elaborated with private labels, although they yield high margins for different stores. Concurring research done by Reed email survey in March 2010 of 400 Columbus areas customers, indicates that 75% of those consumers stated preferences such as better prices were a vital factor when grocery shopping, the remanding 62% reported that more promotions and double-couponing were more significant to them.
As mentioned before, the company is not like any ordinary supermarket. Its characteristics that make the chain of stores stand out include its "attractive stores, long hours, elegant serving-case displays, and exceptionally attentive customer service" (2) but it seems as though these days, consumers are more worried about the value of a product as opposed to the purchasing experience. Reed Supermarkets have to come up with a better implementation for the "Dollar Specials" The implementation indeed was a good idea a the beginning by generating 3% foot traffic to different stores (7).
The bad news is that Reed can no longer afford to have another decrease in margins caused by the promotional program of the "Dollar Specials. " Although there is a benefit of getting rid of this campaign, which will separate itself from its dollar store competition. Discontinuing the "Dollar Specials" will continue to promote Reed Supermarkets as being a high-end grocery store. A con to suspending the campaign is that Reed's could potentially lose the 3% of increased foot traffic that was brought in and the additional 4% in sales.
The increased foot traffic is beneficial, but if customers buy numerous dollar specials, Reed's is not benefiting in the long run and will be losing money. Implementing a loyalty/reward program can be another great recommendation for the Reed. Some of this programs could include sending birthday coupons to its customers, where it is $10 off their next purchase. Another strategy could be accumulating points for every purchase at their store, and once a customer has accumulated a certain amount of points, they will be eligible for a discount.
Depending on other promotional campaigns and Reed's advertising budget, there can be various reward tiers. Whole Foods Market, Trader Joe's, warehouse stores, and dollar stores do not have sophisticated loyalty programs so that would differentiate Reed's from their competitors. A potential downside is that Reed's competitors can implement the same loyalty program if they feel that they will lose customers. Action Plan & Implementation To achieve its goals, Reed Supermarkets should aim to create a different strategy towards accomplishing the goal of gaining 2% market share.
Its primary purpose is to change the price, product, and elaborate a different promotion strategy. Without a doubt, a factor that has been affecting Reed's growth in the market share of the food retailing industry is its price. Because of the competition, its reputation and brand equity justifies its pricing. Even though Reed has notified as a high-end food store, the company is experiencing losses due to its expensive products. According to the Survey of 250 Columbus non-customers shows that the most important reason for not shopping at Reed is price (Appendix B).
To gain appropriate information required for its pricing strategy, the chain should begin its research forthwith in an attempt to adjust price within the first six to seven months. The next step is to improve its product mix. Reed's competition includes the private label and organic products against rivals such as Wholefoods and Aldi. Although these types of stores currently capture a few parts of the market (Appendix D), Reed must prevent the threat of newcomers to be able to gain market share. The company can do so by continuing to expand and carry private label merchandise mix.
Having an increase in their intake of private labels will create more choices for consumers and will allow to increase store traffic, and thus sales and margins. Consequently, giving customers the option to choose between national and private label would attract non-affluent consumers, thus help to expand Reed's customer base and encourage store loyalty. The action will also enable Reed to stay competitive against lower-priced stores such as Aldi. Last but not least, The Customer Loyalty Reward program can create consumer loyalty by approaches such as customer memberships and discount cards for frequent shoppers, and exclusive e-mail offers.
There is an enormous amount of money spent in Grocery shopping, and consumers will begin to see the advantages of discounts and rebates instantly. Conclusion Reed is a successful company that must stay on course with what it has distinctively done over the past decades. With proposed recommendations to terminate dollar special campaign, implement value-pricing, increase product mix, and introduce loyalty reward programs, Reed Supermarket can hope to successfully capture the 2% in additional market share.
Related Topics