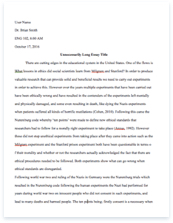 The whole doc is available only for registered users
A limited time offer! Get a custom sample essay written according to your requirements urgent 3h delivery guaranteed
Order Now
"Spread love everywhere you go. Let no one ever come to you without leaving happier."
The one can easily understand that this quote belongs to the person who was filled with love and generously shared it with others. This essay about one of the most famous virtues of the World. These words were said by Mother Teresa, a Roman Catholic nun, who dedicated the whole life helping the poor. The title Mother Teresa she took in 1937, and this is the name she is known for.
Born on August 26, 1910, in Skopje, Agnes from the early age was taught by her parents to be kind to others and serve people who were in need. As a child, she attended primary and secondary school, sang in a choir and at the age of 12 felt that she was called to become a nun and help others. When she was 18, she joined the Sisters of Loreto in Dublin. Later, she arrived in India to work as a teacher at the school for underprivileged families. She was a truly amazing teacher by showing kindness and generosity to everyone. She also wanted to be a light to her students and lead them to Jesus.
2 years later in India, Mother Teresa was deeply touched by the poverty of Calcutta as well as a number of people who were suffering from diseases and shortage of food and medicine. A woman who had the words of Jesus Christ "whatever you do to the least of my brethren, you do it to me" echoed in her mind couldn't help but joined to the missionary group and serve those who were neglected and uncared.
Life in Calcutta wasn't easy. During many years, Mother Teresa and other nuns were strapped for money and had to beg for funds. They survived through famine and violations as well. City government noticed the work of nuns and started donating to their cause. Mother Teresa started a school and launched a dwelling for the dying, where she spent time with people who were in desperate position. She wanted those people to know that they are not unloved and thrown to the left. In a year, her compassion and kindness became known across the globe. She established a leper colony, an orphanage, a nursing home, a family clinic and a string of mobile health clinics. In 1979, Mother Teresa was awarded the Nobel Peace Prize for the efforts she done in order to treat those who are ill, feed those who are hungry and bring hope to the hopeless. Afterward, she asked that the $192,000 fund be given to the poor. By becoming older, she started to be more concerned with the spiritual poverty. She said that sometimes people need love and care more than just a slice of bread. Mother Teresa was serving the poor and telling them about Jesus till the last days of her life.
"Love cannot remain by itself – it has no meaning. Love has to be put into action, and that action is service." She is a vivid example of unconditional love. Mother Teresa knew that she wouldn't get anything in return except thankful words. She chose to help the weakest and the sickest because the love in her heart wasn't just a feeling, it was more than that. Many people want to live their lives for themselves and don't think about others. Mother Teresa's life is one of the examples of sacrifice, unwavering devotion, and love to the neighbor. Her strong commitment and service still show the world a way of living a meaningful life – to help those who are in need. People who want to support others don't have to specifically go in Africa, India or any poor continent; they can take care of needy who live in their own county, city, town, village, or home. Bible, Corinthians 13:3 says "If I give all I possess to the poor and give over my body to hardship that I may boast, but do not have love, I gain nothing." Life of Mother Teresa demonstrates that by having a true love inside people can share it with others and loving everyone by doing "small things but with great love."
References:
Mother Teresa. Biography – https://www.biography.com/people/mother-teresa-9504160
Related Topics