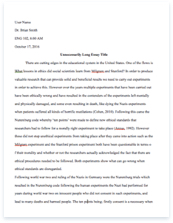 The whole doc is available only for registered users
A limited time offer! Get a custom sample essay written according to your requirements urgent 3h delivery guaranteed
Order Now
Problem Identification
* How can Philips achieve a balance between centralization to achieve global integration and decentralization to achieve national responsiveness while maintaining their competitive advantage in the emerging global market conditions?
– Does Philips' business strategy provide for a global competitive advantaged
– Are Philips' core competencies still advantages?
Hypothesis
* Philips needs to simplify its structure through consolidation of product divisions and making business responsible for day-to-day operations. Consolidation can be achieved through the outsourcing or divestiture of non-core/unprofitable divisions, allowing Philips to reduce waste and focus R&D in its most profitable product divisions.
Analysis of Hypothesis
Are Philips' core competencies still advantages?
* No, Philips' historic core competency is crippling in the current global market conditions. During the Great Depression Philips developed a multi-domestic or country centered strategy where national subsidiaries were responsible mainly for the domestic markets in which they operated. There was a lack of global co-ordination and integration of activity among the different countries. Technology emerged that demanded larger production runs than was justifiable by most national plants.
* Yes, Philips' competency within research and development is still advantageous in the global market place. However, Philips needs to re-develop the competency after the cutbacks to funding and the divestiture of several key high-tech companies.
What product divisions should Philips focus on?
* Semiconductors and Lighting are Philips two most profitable divisions, focusing on these divisions that are more profitable (As shown in Exhibit 7) and outsourcing the manufacturing of other basic products it frees Philips to focus on Developing new technologies like it did with the tungsten filament bulb in the early years of the company.
Why should Philips outsource manufacturing?
* Outsourcing will allow Philips to focus on R;D and global Marketing. Global Marketing campaigns to increase awareness of Philips brand while deemphasizing most of the 150 other brands it supported worldwide in 1998 played a major role in the comeback that Philips experienced in the late 1990s. Global marketing campaigns increase the idea of Philips being a global brand.
* Outsourcing allows Philips to capture the cost advantages that manufactures in lower cost economies experience without actually setting up manufacturing facilities in those lower cost economies and incurring the costs and risks involved in doing so.
* Outsourcing will allow Philips to focus on their customer's wants and needs. Keeping in touch with the customer's needs has been one of Philips strong points; however, they have lost touch with that in recent years with their strong focus on cost cutting. Removing the manufacturing of basic products will allow them to focus more attention on customer trends, allowing them to anticipate market demands.
Risks:
* Failure, Philips experienced failure in new products it was developing for example their attempt at HDTV and minidisks. There are inherent risks involved in focusing on the development of new products. However, this is greatly offset by the revenue stream that Philips experiences from the lighting product division, Philips cashcow.
Alternatives:
1) Status Quo: Continue with the current strategy allowing NOs a large amount of autonomy to encourage competition between the NOs in research and product development, but still integrating the International factories responsible for manufacturing products for global markets, not just national markets.
2) Leave Consumer Electronics: Eliminate the consumer electronics division due to the poor performance and inability of Philips to compete with the Japanese consumer electronic factories. A study performed by Mckinsey in 1990 estimated that value added per hour in Japanese consumer electronic factories was still 68% above that of European plants. Philips has been unable to compete with their efficiency and suffers from stagnating profits. Eliminating the Consumer Electronics division would reduce the size of Philips substantially allowing it to focus on the product divisions that are growing and highly profitable.
Conclusion
Philips can regain profitability through organizational restructuring conforming to the global orientation; production restructuring, especially a shift from local production for local markets to highly efficient factories with large-volume production capacity for world markets. Divestiture of non-core products allows Philips to focus on their competencies in research and development. The development of new technologies will allow Philips to regain their position as market leader in the consumer electronics division once again.
Related Topics