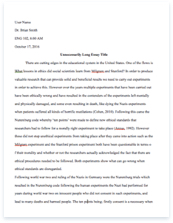 The whole doc is available only for registered users
A limited time offer! Get a custom sample essay written according to your requirements urgent 3h delivery guaranteed
Order Now
The Mughal Empire (ME) ruled most of India and Pakistan in the 16th and 17th centuries. Muslims had arrived in India since the 8th century but ME ruled a country with a large Hindu Majority which would cause controversy later on (BBC, 2002). The British first arrived at India as early as 1627 to start businesses after receiving permission from the ME. They started to sell goods such as gold, arts, and clothes, from the UK. They started establishing themselves by setting up all over the Sub-continent and were known as East India Company.
After a period of time, East India Company became successful and prominent and felt they needed the aid of the British government because of the lack of security (Richards 1996). The government responded by sending out the navy and army. It is believed that the whole aim of stepping onto sub-continent soil was to takeover the ME, a plan which had been prepared before entering East India. The British Empire (BE) felt India had great potential in terms of growing economy and if their plan was to eventually take control then the BE were very tactical in their approach.
They began to ease there way through the ME by setting up navy at all ports which meant that not only did it make things easier but also more secure. The Empire's activities were done under the eyes of the ME who had an unperturbed outlook on life and saw the British as merely businessmen and therefore were not concerned with their movements (Khan, 2007). The British Empire took advantage of this by setting up more companies across the sub continent, agreeing with ME that they would pay taxes on profits.
Gradually BE started to dominate East India in terms of economically and politically and once their status was big enough they started to conquer small states. Along with the British other religions, Sikh and Maratha's were began setting up their own political parties (World Civilizations, 1996). Once the ME realised that the BE had become so powerful economically and as organised as they were there was little they could do. Not only it was too late solve any issues with the British but other smaller parties began an uprising.
ME couldn't uphold the pressure of all parties and eventually BE took over all states (Rai,1965) In order of retaliation the two religions joined, which equated to the majority of the Indian population, together and planned on fighting against the BE. This eventually happened in 1857, War of Independence where the coalition was unable to triumph against a much more advanced and organised BE. The majority of the sufferers were Muslims and were left with blame of starting the war as Hindus later denied any involvement (Eteam, 2003).
This was a key point which caused the relationship between Muslims and Hindus to diminish. BE had completely wiped away ME except for the last king Badr Shah Zafar who was deported and eventually died in Yangon, Burma. The 1857 War of Independence was a turning point for Muslims as they felt that the Hindus were untrustworthy as they went against their combined plan of defeating the BE(Eteam, 2003). Hindu attitude's also changed as they realised that the only way forward was to begin to try and work with the BE in terms of running the country.
The relationship between BE and Hindus became closer as they began to facilitate one another. All the while the Muslims were left isolated, whether this was a plot by the BE and Hindu's or whether it was a conscience choice by Muslims is open to interpretation. The difference between the two religions further increased as Hindu's became more educated and therefore were able to work for the BE in higher skilled jobs (Rai, 1965). Over time the Hindu's were gaining more power with their allegiance with the BE.
This power was exercised when Hindu's would not let the Muslims sacrifice a cow which for the Muslims was an obligation but for the Hindus was a sacred animal. This increased tensions between the religions as Muslims could not practice their religion. As the tension between the Hindu's and Muslims began to build, Allama Iqbal, the leader of Muslims realised that the two religions would not be able live together and there should be a separation (Singh, 1987). Even though after many years of fighting, this was the first time someone had made a suggestion like this.
The reason for this is because both religions were trying to defeat the BE for many years and had never thought of such an idea. The freedom movement that was to result in the partition had its beginning when Englishman Allan Hume helped a group of Indian to start the Indian National Congress Party in 1885. This is the point where Quaid E Azzam Mohammed Ali Jinnah stepped forward with the 'two nations view', which he passed onto the BE around 1902. At this stage he was part of the Congress Party but decided to leave and join the Muslims league in 1906 as he felt the Congress Party was in favour of Hindu's.
Therefore from 1906 there were two parties working for independence (Singh, 1987). He continued protesting for separation as he felt that both religions had different lifestyles in terms of religious duties such as the difference in eating habits. Muslims across the sub-continent joined together for a march which occurred on the 23rd March 1940, which lead to them thinking a separate nation would be formed (Singh, 1987). However negotiations were ongoing as Hindu's had different ideas.
They felt that both religions could get back together and finally defeat BE, which was also backed up by Ghandi himself. Even Sir John Strachey, followed later by Mr. Churchill and Lord Amery, were of the opinion that there was no unity in India in "European terms" (Rai, 1965). Finally the BE agreed upon the plan which was put forward by Quaid E Azzam Mohammed Ali Jinnah thereby an agreement was reached and on 14th August 1947, Islamic Republic of Pakistan was formed. The next stage was to divide the nation into two, which was the job of the BE.
Muslims and Hindu's were allocated different areas across the country Hindus were granted independence after 350 years of British presence in there country (Emory, 1998). The migration itself was a devastating process for all those concerned. No persons had to move but many did. Both religions felt it was in their best interests to move, even though this meant leaving their lands and home. Though most moved from choice many were forced out. There were streets spilling with Hindu and Muslim blood, each avenging their loved ones. When the migrants reached their destinations they began rebuilding their lives.
Related Topics