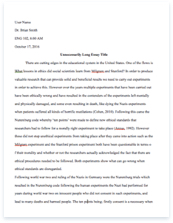 The whole doc is available only for registered users
A limited time offer! Get a custom sample essay written according to your requirements urgent 3h delivery guaranteed
Order Now
Notting Hill is a film directed by Roger Michell and PolyGram film studios and distributed by Universal Pictures. The film stars Hugh Grant, Julia Roberts, Hugh Bonneville, Emma Chambers, James Dreyfus, Rhys Ifans, Tim McInnerny and Gina McKee. The film was made in 1999 and runs for about 124 minutes. Notting Hill is one of those films you see in a "must-see" chart. I had no idea what it was about; therefore I didn't know what to expect. It is a romantic comedy and its tagline is 'Can the most famous film star in the world fall for just an ordinary guy? The movie shows that love can conquer even the largest divides in social standards.
It also shows the effect on celebrities when their privacy is compromised by tabloid journalism. Notting Hill is the story of a globally famous actress who attempts to have a normal relationship with a normal man. William Thacker (Hugh Grant) an average Portobello bookshop owner, who is stuck in the daily grind of his life, opens the movie by ______ on the way to the travel bookshop that he owns. Whilst at work, the Hollywood actress Anna Scott (Julia Roberts) walks in to his shop.
After buying a book and leaving, Thacker assumes she has walked out of his life for good, leaving him to continue his repetitious, normal routine. In an unexpected twist in events, Anna Scott ends up in his small home across the street. He is genuinely mortified, but his attempts at making conversation are ___ when Anna disarms him with an impulsive kiss before breezing out of the door. Without realising it, William's tidy little life had begun to change. What happens next seems rather improbable, but no more improbable than real life.
Anna invites him to her hotel suite in the Ritz where he discovers she is a much in demand centrepiece of a congregation of press. He is stuck under the supervision of her manager while pretending to be from Horse and Hound magazine interviewing her on a film he's never seen. He then invites her to accompany him to his sister's birthday party, which she surprisingly accepts. Once she arrives, everyone is stunned about having a celebrity in their midst, but soon get over it and she feels at home with William's diverge circle of friends. As couples do, they get closer and closer and go on more dates together.
William is maybe too soon to think of the notion that Anna might actually like him. He goes on to take her to her hotel only to discover her boyfriend (Alec Baldwin). He pretends to be room service and then sees he needs to leave, as he's the odd one out. Life goes on, Bella (Gina McKee), William's ex-girlfriend and her husband, Max (Hugh Bonneville), William's best friend attempt to help him search for the woman to help him get over Anna. Second and third chances come up for the oddest people. Sometime later, Anna arrives at his doorstep looking for a place to stay, telling him she's broken up with her boyfriend.
The harsh British press had uncovered something about her. The next morning William was surprised to see a horde of British press outside his house, snapping photos of him in his underwear. It appears his eccentric flatmate Spike (Rhys Ifans) may have had told his friends at the pub a little too much. She counts this as his betrayal and leaves in a hurry. Is this the end? The plot is enough to make you emotionally confused, it will make you laugh, cry, make you happy, and make you sad. It's believable, and could well happen to you. The plot is very interesting and is full of twists, but is only standard for a rom-com.
It's a unique plot which is well done; it's surely something that has at least passed a person's mind before having a "What if… " theme. Hugh Grant is well-known for his successful roles in romantic comedies such as Bridget Jones's Diary and He plays William Thacker; a shy, Portobello bookstore owner who is a typical stereotype of a normal British man. It is an interesting role to see him play as he is a normal man alongside a famous actress. He has the talent to make the audience believe that he is actually an ordinary man with an ordinary life.
Playing the role of the 'ordinary man' means that alongside his charm, good looks and general wit and friendliness, he is a character which viewers automatically warm to and like throughout the movie. Julia Roberts, known for her roles in Pretty Woman and Mona Lisa Smile co-stars with Hugh Grant as popular film actress Anna Scott. Although Julia Roberts plays a character which is not unlike her in real life, she seems genuine and heartfelt in her role. Throughout the film, the character of Anna Scott illustrates the problems with being a celebrity.
For example, __ such as paparazzi, media junkets, film sets, how superstars feel about their lives and what factors they need to consider when having a relationship. These situations give an insight into the reality of how celebrity lives aren't always as glamorous behind the pictures, showing that they are just normal people. This makes the character of Anna Scott very believable as an actress trying to pursue a normal relationship. Both actors help make the far-fetched story extremely convincing, their acting techniques really help the viewers have sympathy and believe the characters.
They fit the parts well; an example would be when Anna Scott is at William's bookstore, hoping to resume their relationship. William turns her down; before she leaves she speaks the famous line: "After all… I'm also just a girl, standing in front of a boy, asking him to love her… " at this moment, William is emotionally confused as to whether he made the right decision. The viewer would share this feeling, wondering if William makes a wise choice turning her away? This mutual confusion makes the reader feel empathy towards the character.
This scene is emotionally deep and well acted, giving maximum intensity, making this surreal situation very believable – A world famous superstar actress asking a travel bookstore owner to love her. The soundtrack really helps to enhance the vital parts of the movie, adding to the atmosphere through the rhythm and lyrics of each song. Music for the film was composed by Trevor Jones. "Ain't No Sunshine" by Bill Withers was used to add to the saddened atmosphere after the once again lonely William Thacker walked the streets of Notting Hill. The song is slow and depressing, reflecting the mood of the main character.
The other song which stuck in my mind was "When You Say Nothing At All" by Ronan Keating. This song was played during a beautiful scene in a moonlit London park, adding to the intimacy of this part of a film. This song was a perfect choice for this scene as the lead characters actually say nothing whilst the song is playing. This song was used so well in the movie that it reached number 1 in the British charts at the time the film was released. I had thoroughly enjoyed this film, and would recommend it to anyone. This film is genuinely a "must-see" and anyone that had ever thought "What if… should see this film.
The best thing about this movie is the contrast between the main characters and their opposing lifestyles. One being a normal ma, the other an international celebrity whom everybody recognises. This story shows that love really does conquer all, even when everybody appears to be against it. Although it has all the essential ingredients of a traditional romantic comedy, this film has a difference which makes it an inprobable, but not an impossible situation; two people from two different worlds falling in love. For me, this is what sets 'Notting Hill' apart from other romantic comedies.
Related Topics