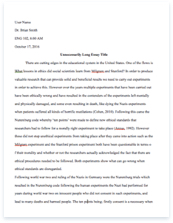 The whole doc is available only for registered users
A limited time offer! Get a custom sample essay written according to your requirements urgent 3h delivery guaranteed
Order Now
1. PRODUCT
Carmen's Best is one of the creamiest artisanal ice cream in the market. It is also rich, smooth and dense that almost a pint of it weighs as heavy as a half gallon-sized ice cream. It means that its ice cream is not pumped with air, a practice among most commercial ice cream makers. The only difference is that Carmen's Best ice cream is homemade, the old-fashioned way. Carmen's Best uses 100% all-natural fresh cow's milk and cream, delivered straight from their family's dairy farm in Bay, Laguna, with quality ingredients sourced all over the world. Packaging: Their ice cream only comes in small tubs because it is homemade and handcrafted, which is the old-fashioned way, in small quantities. The ice cream flavors are indicated at the top of the tub which is only handwritten. Competitive advantage: Carmen's Best is only artisanal ice cream company that produces their own milk (Holly's milk- family's dairy farm in Bay, Laguna) so they can only get the best base ingredient for their ice cream. Over 30 flavors, they do not mass produce their ice cream. They only make ice cream when it is ordered by their distributors and that's how they maintain quality. "Quality means taking no shortcuts, and getting no substitutes for the finest ingredients. Very simply, that is the secret of Carmen's Best. What remains is to taste and enjoy."
Ice Cream Flavors
Pistachio: Let the bold, nutty flavors of real Sicilian pistachios wow you with every creamy mouthful. A must try for all pistachio lovers! Pistachio Almond Fudge: Our tribute to the classic Baskin Robbins flavor- we use pistachios from Sicily and our homemade chocolate fudge, drizzled with chopped almonds. It's sure to bring back all those happy memories! Jamoca Almond Fudge: Another favorite from Baskin Robbins, our version uses our best-selling Brazilian coffee ice cream, with a sprinkling of chopped almonds and to-die-for homemade chocolate fudge. Spanish Turron: Spanish Turron di Jijona, which is made of crushed almonds, lend a nutty, captivating sweetness to a dense and luxurious ice cream texture.
Cereal Milk: Inspired by Christina Tosi's creation at Momofuku Milk Bar, we created this cornflake-infused milk for an all-day breakfast treat. The flavor of champions! Hokey Pokey: Vanilla ice cream riddled with chunks of golden caramel honeycomb. This New Zealand favorite is making waves in the Philippines. Brazilian Coffee: Brazilian freeze dried premium coffee blended with velvety ice cream makes for a perfect afternoon pick-me-up Butter Pecan: Made with fresh butter from our farm and crunchy pecan morsels. No wonder this flavor is a favorite! Salted Caramel: Subtle, smoky sweetness of salted caramel combined with rich, buttery ice cream for a sweet-and-salty-indulgence Malted Milk: Horlicks malted milk powder from England swirled into rich, thick ice cream to evoke happy childhood memories in every bite.
2. PRICE
Carmen's Best ice cream is available in pint (16 ounces) at P350 and premium at P380. There are also retailers selling the ice cream by scoop and another as part of the menu. The price is almost the same compared to other ice cream company, which is ranging from P300-P350 (in pint), it depends on the flavor.
3. Distribution Network
Carmen's Best ice cream is available in different branches nationwide. They are sold in bistros, high-end groceries, mall, restaurants and neighborhoods. "The company is already gaining a strong following among ice cream lovers. And this early, Magsaysay said that he is already eyeing the export market and has plans of taking his custom ice cream out of the country. Its growing list of distributors is, however, proof that quality sells. This early, Magsaysay is also already exploring ways to make his distribution network more efficient. The company is among the first Philippine retailers to sign up with the newly launched mobile Point-of-Sale solution of Globe Telecom." The advantage of their distribution system is that they can distribute quality-made ice creams to their distributors and customers.
They have this strategy that in order to maintain quality, they are not mass producing their ice cream. They just produce ice cream when it is ordered by their distributors. And maybe, the disadvantage is that their distribution system is limited because they are not up to quantity. Yes, maintaining the quality is really the best way to compete, but quality and quantity should be equally valued. More produced ice creams made with quality could possibly bring more customers. They should also expand the range of their distributions to be more competitive among other ice cream companies.
4. Promotions
They promote their product by giving away some GC's (gift certificates), freebies and promos so customers can avail different ice cream flavors. They also have their own TV advertisement but not viewed nationwide. Maybe, their promotions effort is good but not enough. They still not have sufficient promotions or advertisements to make their product more competitive among other ice cream companies. They should invest in increasing their promotion efforts in television and other advertisements. They should target more customers and expand the range of their distributions, local and in abroad to increased their market potential.
Related Topics