How is Malvolio a comic character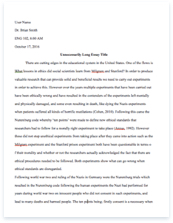 The whole doc is available only for registered users
A limited time offer! Get a custom sample essay written according to your requirements urgent 3h delivery guaranteed
Order Now
Malvolio is a comic character throughout Twelfth Night, especially in Act 3 Scene 4. The scene revolves around him acting on the love letter he finds, which he believes to be from Olivia. Malvolio secretly wishes to be more than just a steward to his mistress. When he finds the letter Maria leaves behind to trick him, he falls into the trap and makes a fool of himself. In this scene, his comic character comes through in the forms of slapstick humour, puns, dramatic irony, comedy of manners and ridicule.
Malvolio does what the love letter tells him that he must do in order to prove his love to Olivia, and this includes wearing yellow-stockings in cross-gartered fashion. "Not black in my mind, though yellow in my legs." In reality Olivia actually hates the colour yellow and cross-garters. Yet he shows off his stockings to Olivia thinking the opposite.
According to the letter, he also has to smile a lot. Malvolio smiles and laughs when there is nothing to smile at.
Olivia: "God comfort thee! Why dost thou smile so, and kiss thy hand so oft?"
It is inappropriate for Malvolio to be smiling all the time because the household is still in mourning over Olivia's brother. Malvolio kisses Olivia's hand very often because since he thinks she is in love with him, he expects physical contact to be acceptable.
This is slapstick, a physical type of humour. This type of humour is very powerful to the audience because it is so physical and obvious that everyone could notice and understand it.
There are several puns in this scene. Olivia says "Wilt thou go to bed, Malvolio?" when he says things that she does not understand taken from the love letter. She asks him to go to bed because she is worried that he is sick, but Malvolio interprets this as an invitation for him to go to bed with her. This is an effective pun as the wrong interpretation is very far from the actual meaning, therefore surprising the audience.
Another pun is when Malvolio says: "Go to, thou art made" He means that Olivia doesn't need anyone else apart from him, but he pronounces it like 'mad'. Olivia thinks he said 'mad': "Am I mad?" In theatre, this pun is probably not as effective as the others because if Malvolio pronounces 'made' so that Olivia thinks he said 'mad', then the chances are that the audience think he said 'mad' as well. Therefore the audience may not realize that this is actually a pun.
The main humour in this scene is dramatic irony. Malvolio, having found the love letter, thinks that Olivia in is love with him. The audience know the truth because previously in the play, we have seen Maria, Sir Toby and Sir Andrew plotting against Malvolio and Malvolio falling into the trap. "Sweet lady, ho, ho!" Malvolio enters the scene with a laugh. We know that he has gained this extra confidence because of the misunderstanding he has with the love letter.
When Malvolio is quoting from the letter, Olivia doesn't have any idea what he is talking about.
Malvolio: "'Be not afraid of greatness': 'twas well writ." Olivia: "What mean'st thou by that, Malvolio?"
While Olivia is confused, the audience is laughing at Malvolio because they know what is actually happening. This is dramatic irony, when the audience knows something that the character doesn't. The dramatic irony is funny because we know that Malvolio is actually acting very foolishly.
Certain parts of the scene mock Malvolio's pretentiousness and snobbery. "It did come to his hands" He speaks of himself with 'his' instead of 'my' as if he is someone royal and grand, but he is only a steward.
Malvolio is over-confident and has a very high opinion of himself. The love letter he finds does not say that it is for him, it does not say that it is from Olivia either. He just assumes that it is from Olivia to him. When Olivia calls him 'fellow', the usual word referring to a servant, Malvolio is still convinced that Olivia has feelings for him. "'Fellow'! Not Malvolio, nor after my degree, but 'fellow'" He interprets everything as himself having all the advantages, such as Olivia calling him 'fellow'. This is comedy of manners (mockery) because it is obvious to everyone else that he interprets things wrongly.
Malvolio is the character that has been the most ridiculed in the play. He is made fun of all the time behind his back, especially by the other servants.
Maria: "…your ladyship were best to have some guard about you if he come, for sure the man is tainted in's wits."
Maria, Sir Toby and Sir Andrew plot against him to ridicule him in front of everyone, mainly Olivia. They are the ones who purposely leave behind the love letter for Malvolio to find. They tell him to wear yellow stockings when they know Olivia hates the colour yellow. They ask him to wear cross-garters when they know this is a fashion Olivia hates.
This ridicule is effective because the audience will laugh at a fool, the exact thing that Malvolio is being made into in the play.
Shakespeare uses all these different types of humour to make Malvolio appear foolish. Malvolio is exposed as being pretentious and snobbish. Shakespeare tries to encourage the audience to laugh at Malvolio's ignorance as well as his wish to be more than he is – and he has succeeded brilliantly.
Related Topics