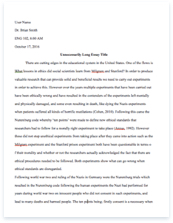 The whole doc is available only for registered users
A limited time offer! Get a custom sample essay written according to your requirements urgent 3h delivery guaranteed
Order Now
Guess what happened in the technology industry in 2005? People from all over the world pay attention on the computer empire. Lenovo Group, which used to be Legend and the largest personal computer manufacturer in China, acquire IBM's personal computer division in May 1, 2005. This deal business marked that the third largest PC enterprise was born. Lenovo Group will own the ThinkPad and ThinkCenter trademarks for the coming five years.
Lenovo Group was set up in 1984, the founder Liu Chuanzhi leaded 10 technology people to acknowledge PC area and hold an idea that advanced technology will change people's work and life. During 27 years development, Lenovo Group now has its main products in desk-top computer, service, lap-top computer, printer, pocket computer, monitor, and cell phone. Since 1996, the sales number of Lenovo computer reached on the first place in the market of China. In 1988, Lenovo established itself in Hong Kong. In 1989, Lenovo Group Company set up in Beijing.
In 1990, Lenovo listed securities in Hong Kong. In 1998, Lenovo reached the one million mark in producing Lenovo Computer which was collected by the Intel Museum. In 1999, Lenovo became the super computer seller in Asia. In the 21 century, Lenovo became one of the best ten management computer manufactories. Yang Yuanqing took up the post of president and CEO of Lenovo. The stock price of Lenovo went up immediately. In 2003, Lenovo started to use new identification "Lenovo". Before 2003, Lenovo used "Legend" as the identification.
Also, Lenovo became the first Chinese enterprise to cooperate with International Olympic Committee (IOC), and support for 2006 Turin Winter Olympic Games and the 2008 Beijing Olympic Games. Of course, in 2005, New Lenovo set up to be the third largest computer group in the world. The fact that IBM sold the PC Division to Lenovo Group is also the manufacture work. IBM is the earliest factory which is to start produce personal computer. Since four years before the sale, Because of IBM's problems on management, the PC division had cumulative losses of nearly $1 billion.
Therefore, the PC division stayed in the deficit stage for a long time. For this reason, IBM wanted to sell this division to Lenovo Company with benefit of entering Chinese market. IBM got at least $650 million cash and worth for at most $600 million common stock from Lenovo Group. As a result, IBM will hold 18. 9 percent share of stock from Lenovo Group to become the second largest shareholder of Lenovo group. In 2008, the fiscal year income of Lenovo reached to $149. 01 billion, and that was the first time to get into the 500 Business in the world which placed in the 499 place.
In 2009, Liu Chuanzhi came back to assume the office of the chairman of the board of director. In 2008, the financial crisis swept the whole world. Lenovo has no exception. On the last quarter of 2009 fiscal year, the net loss was $2. 64 billion. The whole year total sales were $14. 9 billion, and the net loss of 2009 was $2. 26 billion. It was worse to compare with the same quarter in 2008. In 2010, the data showed to us was worse than 2009, which is unbelievable. How is it going in 2011, people will be waiting to see.
These tables show the market share of Lenovo Group. In 2005, Lenovo purchased IBM's PC division. In 2008, Lenovo completed integration of IBM's PC division. The market share increased more quickly than before. Especially, in China, Lenovo used IBM's global sales capability and brand value to achieve its product differentiation and advertise itself. Therefore, it could increases its market share and be No. 8 in the PC industry. SWOT Analysis In order to completely know Lenovo's outlook in terms of the company's vision and strategy, it will be helpful to analyze the company via SWOT analysis.
SWOT provides a method for analyzing a company's internal and external environment and that stands for strengths, weaknesses, opportunities, and threats. Strength: First of all, Lenovo is supposed to be the Chinese national image. Its continual innovation and customer-oriented products secured the brand as the market leader in China for nine consecutive years starting from 1996. Nowadays, Lenovo already holds a strong base in China. Furthermore, Lenovo ranked fourth behind Hewlett-Packard, Dell, and Acer in the global market share of PC industry.
Secondly, there is no doubt that Lenovo has comprehensive realization of Chinese local market. In addition, Lenovo gained the support from Chinese government departments. From government's perspectives, government extremely desire to build Lenovo to be an international company. Therefore, Lenovo was strongly supported by the Chinese Academy of Sciences, which is a government body. Thirdly, Lenovo is considered to be a company that holds strong research & development skills and mass manufacturing capability.
From the history of the Lenovo, we may easily find that by designing, manufacturing, and distributing its own brand computer in 1990, garnering second place among the top 100 Electronic Enterprises of China for the year in 1995, becoming the market share leader in China for the first time in 1996, signing an intellectual property agreement with Microsoft in 1997, becoming the top PC vendor in Asia-Pacific region in 1999, and ranking as one of the world's top 10 PC vendors in 2000, Lenovo exists in the PC industry with increasingly strong research and evelopment skills and mass manufacturing capabilities.
Some time ago, Lenovo completed the acquisition of IBM's personal computer division, and flawlessly supported the 2008 Olympic Games in Beijing. Weaknesses: In fact, the weaknesses may be divided to two different categories according to the time period: before and after acquisition. Before acquisition, the company's global brand influence would be very low. Lenovo was founded in China by 11 Chinese scientists of The Chinese Academy of Sciences.
Therefore, it is a totally domestic company that was not well known in the global market and all of its sales were from China. Definitely, the acquisition of IBM's PC division can be an effective way to help Lenovo establish a global brand. In addition, Lenovo grew rapidly so it intends to expand the oversea market. However, lack of international management experience can be another weakness before the acquisition. The management style in Lenovo appears to be a top-down management style. After acquisition, the most important weakness should be human resource management because two companies adopt different methods.
There is no doubt that Lenovo hoped to utilize IBM's global sales capability and international management expertise to achieve more in the international market. Relatively, IBM adopted a more open way for management in the result of focusing on empowerment and self-discipline instead of implementing human resource rules and regulations. Therefore, Lenovo needs to become open to believe in employees' self-discipline. Opportunities: Obviously, acquisition of IBM's personal computer division appears to be the best opportunity for Lenovo to expand globally.
The Chairman of Lenovo, Yang Yuanqing stated that, "Lenovo of China is going to become Lenovo of the world". This showed the company's confidence that acquisition may come to be viewed as a watershed that not only forever changed Western views about China's economic ambitions and but also opened an era of significant cross border partnerships that will fuel the continued economic integration of China and the West. In order to build brand awareness internationally, Lenovo began to raise its profile by enlisting celebrity help and by hitching its wagon to major events.
Other things that help Lenovo acquire brand recognition globally are acquiring the services of Brazil footballer Ronaldinho, signing deals with 2006 Winter Olympics in Turin, the NBA, the Williams Formula One race-car team in Europe and the 2008 Beijing Olympics. Treats: The first crucial treat is powerful competitors. The biggest rival would be Dell Inc, which is world's first direct-sale computer vendor. Dell provides a broad range of computer and entertainment products for the consumer and enterprise markets. Then, Hewlett-Packard ranked as the second position.
It provides enterprise and consumer customers a full range of high-tech equipment and is known for product innovation. The second treat I think would be culture clash. The cultural and operational integration challenge could be potential treats that Lenovo may face. Two companies have distinctive cultures: IBM had been a global company for a long time. It comprised professionals from different ethnic groups and also can speak at least 2 different languages. However, Lenovo was a purely domestic Chinese company with young graduates who had no other work experiences and few spoke English.
That's the most knotty treat so that in January 2005, company formed a cultural integration group responsible for collecting and analyzing the opinions of employees from the two companies as a means of evaluating the cultural differences between the two parties. Potential Problems The Lenovo-IBM was the first Chinese acquisition of a high-profile foreign brand. For this reason, many entrepreneurs and economists keep the optimistic attitude toward this border merger and acquisition. However, this is a huge commercial project, so there are some potential problems in this border merger and acquisition.
Now, I will discuss two problems of this border merger and acquisition. The first problem is that there is culture clash between those two companies. The company's culture has very important influence to the development of the company, while the effect of border merger and acquisition involves the inevitable cultural conflict and integration. We must see that: when Lenovo purchases IBM, Lenovo also purchases a different company culture. In addition, Lenovo presents Chinese culture which advocates humility. On the contrary, IBM presents American culture which emphasizes confidence and outspokenness.
Punctuality is one of the important factors of humility. In Lenovo, if employees are late to a meeting, they will be punished by their boss, but in IBM, employees have a high tolerance for tardiness and other discipline differences since they have to adapt to the many different cultures of their colleagues. I deem that if the two companies' employees work together, Lenovo's employees cannot easy to adapt unconstrained characteristic of the employees from IBM. Consequently, Lenovo and IBM must to know how to adjust the different cultures from different employees.
From my point of view, I realize that the biggest challenge of Lenovo is how to retain American employees. American employees need to know that they will get the appreciation and equal earnings. Up to now, Lenovo may resolve many technical problems of the operation of IBM-PC. From now on, Lenovo must clearly tell to American employees what the future perspective of American employees is, and how to manage this company. In the future, Lenovo should strengthen the communication with the senior managers of IBM.
If Lenovo focus only on American enterprise regulations and American employees, it will certainly bring market risk, and if Lenovo focus only on Chinese enterprise regulations and Chinese employees, it will also bring many risks. If Lenovo and IBM strengthen the communication between each other, the enterprise integration will be completed successfully. The second problem is that the defects of much headquarters mode within global. According to the arrangement of the inner sector of the new Lenovo, Lenovo purchases IBM, and moves the operational headquarters to America.
Does this model present the weak takeover of trepidation or the evolutionary way of multinational enterprise? Under this model, Lenovo will face what challenges? The weaknesses of much headquarters within global are obviously, and the weaknesses are even more serious to Chinese company. Globalization company's traditional matrix organization is the typical "company empire", the characteristics of it concentrate on many levels and low response. However, much headquarters' emergence aims on solving those problems. But any kind of new management mode also brings its own problems, the "soft rib" of much headquarters within global is very obvious.
For example, Lenovo's dependence of information system rises significantly. To facilitate communication and monitor the global enterprise, information system's standardization work and integration need large-scale investments. First is the cost problem, then is the risk of these projects itself is bigger, next is that the double-track pricing system of salary will bring serious problem: the parent company have to provide international level salary to the acquisition employees groups, and the salary usually is paid far more than domestic market level.
This not only hit the enthusiasm of senior managers but also will induce middle managers' wish to move to overseas to get higher wages. Still, the long-term existence of the multicultural and the independent operation of many centers will spark a struggle for power. The light result is that it will consume of the internal energy of senior managers, but the more serious result is that it will trigger essential group disintegration. In my opinion, there are lots of risks involved. After the enterprise is merged, the integration is very important, especially the integration of enterprise culture and the personnel.
Lenovo and IBM in business management and the enterprise culture have great differences. The IBM PC business department has nearly 10,000 employees. They were from 160 countries and regions. How to manage these employees overseas, couplet wanted to say is a huge challenge. And after the merger, how to keep the excellent employees, but also new lenovo must deal with good questions. The combined company will have a financial risk. This acquisition IBM's personal computer business, lenovo will pay the costs of $1. 75 billion. Among them, lenovo will pay for IBM at least $650 million in cash and $6 billion worth of lenovo most common stock.
Meanwhile, IBM will also have the $500 million net debt turned to lenovo name. Due to the acquisition lenovo used the bank loan to make its assets to 27%, though still in line, but within the situation is too nervous capital chain should be true. According to lenovo from 2004 to 2005, lenovo middle BNP Paribas hold about value of HK $31 billion in cash, another 30 billion yuan of HK bank line of credit. In order to complete the acquisition, Lenovo will face 11. 5 billion cash disbursements. In order to achieve this acquisition, lenovo has poured all of its.
We suspect that lenovo can consistently support production input and avoid accident risk. Lenovo faces huge financial risk. There is the risk of the customer drains. lenovo pays most attention to former IBM huge PC user group. The IBM personal computer business created 100 billion dollars each year on sales, Lenovo hope the post-acquisition can continue to keep living this part of the sales revenue. We think IBM businesses will be certainly eroded, and the extent of the loss of business that lenovo to bear, especially in the completion of the acquisition. How to keep the original customer base?
If this part of the most valuable assets loss, That means the lenovo purchased IBM personal computer business is another failure of takeovers. Finally, we would like to say is brand risk. According to the merger agreement, lenovo may have right to use IBM trademark in the next five years. And then it will have only Thinkpad and Thinkcentre trademark. Undeniable, IBM's brand is worth all use PC users trust. lenovo is difficult to achieve such praise. The next five years, lenovo with IBM brand can dramatically increase its global sales and among the top three personal computer sales.
But five years later will lose the IBM name, leaving lenovo still has little value about trademarks? If lost IBM thinkpad brand, lenovo's thinkcentre desktop and laptop computers are still how many consumers are willing to pay top price to buy. Thinkpad is IBM's brand, when consumers buy son thinkpad, they are actually sell IBM thinkpad. In fact thinkpad didn't own brand foundation. It is always rely on IBM trademark in the consumers' mind excellent reputation. IBM representing business successful personage, if think labeled as a low-end lenovo's brand labels, these people will likely turn to other U. S. r Japanese brands.
Lenovo brand can be recognized, lenovo management can be recognized, IBM brand can save about five years after the original trademark positions are lenovo will face brand risk. Future Lenovo Company has succeeded in its field and has entered maturity of its industry life cycle stages. It is a good time for the company to extend their power beyond the seas by using the reverse positioning to continuously augment its computers and stress of the product life cycle by reduce the computer price to attract consumers. Four strategic management plans helped Lenovo Company to grow better than before.
Internal strategic planning includes performance management and achieves 3Cs. external strategic planning includes building a brand image and expanding to new markets. Finally, we decided to expand to a new market in North Africa, West Asia, South America, and Southeast Asia in the future. All these countries are developing countries which have a low level of consumption. They have strong demand of computers which have good quality and low price. So Lenovo Company can gain notable economic benefits in these countries to sell their products.
Related Topics