Laughter Is the Best Medicine Argumentative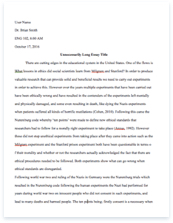 The whole doc is available only for registered users
A limited time offer! Get a custom sample essay written according to your requirements urgent 3h delivery guaranteed
Order Now
Laughter is a powerful antidote to stress, pain, and conflict. Nothing works faster or more dependably to bring your mind and body back into balance than a good laugh. Humor lightens your burdens, inspires hopes, connects you to others, and keeps you grounded, focused, and alert. With so much power to heal and renew, the ability to laugh easily and frequently is a tremendous resource for surmounting problems, enhancing your relationships, and supporting both physical and emotional health. Laughing takes off your killing tension and makes you forget the frets and fumes of daily moments.
There is little surprise that owing to its magical effect, even a patient is advised to have a hearty laugh by his doctor these days. Experts say that many of our health problems are mental. Physical sufferings or ailments are often the symptoms of some inner mental disorder or conflict. So, if we change our attitude towards life in general and to diseases, in particular; have frequent occasions to laugh and remain optimistically in good humor, we shall surely be able to overcome many of our physical ailments.
It is a scientifically established fact that laughter, in the sense of a cheerful and hopeful temperament, improves digestion; regularizes hormone secretion in the body; and thus provides us with energy to resist many diseases. May this book review of the amazing world of laughter and its super healing power help you realized and enlighten your mind. Be full with the knowledge as you go through the pages.
Related Topics