Julius Caesar, Shakespeare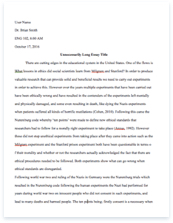 The whole doc is available only for registered users
A limited time offer! Get a custom sample essay written according to your requirements urgent 3h delivery guaranteed
Order Now
Julius Caesar is a play written by Shakespeare in 1599. There are a few types of theatres such as a Inn Yard Theatre or a Private House Theatre but Julius Caesar was played in a Public Theatre. These type of theatres were built specially for plays. There was no scenery in the theatre so the elaborate costumes the actors would ware and the influence and power in there speeches were the main part of the play. The language used in this play Julius Caesar was to made to fit in with shape of the building. In the center of the theatre there was a circular acting area which was open air.
The language that is used by Shakespeare is sometimes a bit hard to understand as this play was written to be performed at a theatre so the lines were made to be heard and not just read. Shakespeare uses prose for some actors and verses for others, this helps us understand the play.
Act three scene two has an important role in the play. As this scene is just after the assassination of Julius Caesar so all the Roman citizens and audience are listening to both sides, Brutus and Cassius or Antony to decide if Caesar's murder was right, and how Antony's use of language persuades us to his point of view.
First Brutus goes to the pulpit and starts off by persuading us that we are his friends as Shakespeare writes
"Then follow me and give me audience, friends. (Line 2)" then he says
"Romans, countrymen, and lovers! (Line 13)". You can see the flattery he is trying to use again and again
"Good countryman, (Line 57)".
Shakespeare uses prose for Brutus's speech like a textbook, rather than verses. Which as a result is not that effective, as just after we read
"Not that I loved Caesar less, but that I loved Rome more. (Line 23)" telling us that he doesn't want their to be a Caesar a King then third citizen screams out
"Let him be Caesar (Line 52)". We can see they haven't been listening to a word Brutus has just said. This is probably because Brutus thinks what he did was right so he doesn't try that hard to persuade us, because off his thought he lets Antony to the pulpit with out a struggle
"Save I alone, till Antony have spoke (Line 63)". You can see he thinks that everyone's going to argue with Antony and send him out off Rome.
We can see Shakespeare's clever use of language for Brutes when he persuades us that Caesar's murder was for the good of Rome
"As Caesar loved me, I weep for him; as he was fortunate, I rejoice at it; as he was valiant, I honor him; but as he was ambitious, I slew him (Lines 25-27)" we can see the way he change from praising Caesar to arguing with Caesar's way.
When Antony goes up to the pulpit he comes on in a totally different way than Brutus did. Although he starts the same way by saying we are his friends us as Shakespeare writes
"Friends, Romans, countrymen lend me your ears (Line 77)" he is very emotional to Caesar's death we can see this from when the second citizen says
"Poor soul, his eyes are red as fire with weeping (Line 118)" so he tries to defend Caesar. First he tries to persuade us that Caesar was not ambitious as he would share his ransom with the public. This had worked as the forth citizen says
"He would not take the crown, Therefore 'tis certain he was not ambitious (Lines 115 and 116)". Antony is trying to flatter us throughout his speech as Shakespeare writes
"O masters (Line 123)" or when he says
"Have patience, gentle friends, (Line 142)" by doing this he makes us get more confident in him. We can see that this has an effect on the citizen's as we read
"Revenge! About! Seek! Burn! Fire! Kill! Slay! Let not a traitor live! (Lines 205 and 206)". In contrast to Brutus however he does not get such a comment all he gets is
"Stay, ho and let us hear Mark Antony (Line 64)".
Antony also uses the word "honourable" a lot, this the irony that Shakespeare writes for him
"Who, you all know, are honourable men, (Line 126)".
"Than I will wrong such an honourable men (Line 129)"
"I feel I wrong the honourable men (Line 153)".
The reason for this is that he starts of by praising Brutus so that everyone should listen to him, and then he changes and argues with Brutus's speech
"He would not take the crown, Therefore 'tis certain he was not ambitious (Lines 115 and 116)".
He persuades the citizens' so much that Brutus is wrong they say back to him
"They were traitors. Honourable men! (Line 155)".
Antony's flattery and verses work much better then Brutes's, Antony can see that they are more confident in what he says so he brings out the will
"I found it in his closet, 'tis the will (Line 131)" and then he makes a ring around Caesar
"A ring, stand round (Line 165)" he builds up their confidence higher and higher until they totally forget Brutus and Cassius. This is Antony's plan to make us change sides and it works, not only do the citizens' change there minds as we read
"We'll burn the house of Brutes (Line 232)" also when I read this scene I had to think twice whom I should believe. This is why the scene is so important to the play, this is where we change sides from Brutus and Cassius to Antony. The main reason for our change of mind is from the language Shakespeare uses for Antony and how he builds up his sentences.
As well as changing our mind, Brutus and Cassuis thought the same and they wisely ran from Rome as Shakespeare writes
"I heard him say Brutus and Cassius Are rid like madmen through the gates of Rome (Line 269 and 270)".
I think that most probably Shakespeare wrote this play to illustrate to his audience the effect off a dictatorship on the population and the bad event that this can cause, but also that royalty in a correct way is very effective for the country.
Related Topics