Indian Independence Movement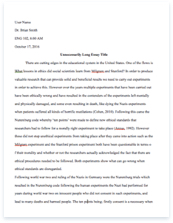 The whole doc is available only for registered users
A limited time offer! Get a custom sample essay written according to your requirements urgent 3h delivery guaranteed
Order Now
The 15th of August is a very important day in the history of our country – India. It was on this day in 1947 that India became independent. We won freedom after a hard struggle. On this day our first Prime Minister Pundit Jawaharlal Nehruunfurled The National Flag at The Red Fort for the first time. All the people irrespective of their caste, look and creed celebrate this day everyyear amidst great rejoicing. It is declared a public holiday. On this day we take a pledge to defend our freedom with all our might. The Independence Day is celebrated all over India with great joy. People hold meetings.
Fly the tricolor and sing the national anthem. There are great enthusiasms among them. In Delhi, the capital of India, this day is celebrated with great pomp and show. People gather in large numbers into the parade ground in front the red fort. There is a great hustle and bustle everywhere. They line up the roads all leading to the fort and eagerly wait for the arrival of the Prime Minter. The foreign ambassadors and dignitaries also partipcate in the celebrations. The prime minster unfurls the national flag. A guard of honor is given by the localpolice and armed forces personnel.
A salute of 21 guns is fired. The military band plays the national anthem. The Prime Minister greets the ambassadors seated at the parapet and delivers a speech. Homage is paid to those who sacrificed their lives for the freedom of our country. After the Prime Minister's speech, the functions come to an end with the recital of our national anthem, 'Jan Gina Manna' and the crowd begins to melt away. The Independence Day reminds us of those patriots who fought and suffered to win freedom for us. Respected Principal, Teachers and all my dear friends
I take it as a honour to stand before you and say a few words on Indian Independence Day. It was today on 15th August that India woke up with Freedom way back in 1947 which is one of the biggest achievement for us. Who can forget that midnight of 15th August 1947 when Pandit Jawaharlal Nehru hoisted the Tri-coloured Indian Flag on Red Fort. Since that day we have got a great reason to celebrate this occasion every year with pride and honour. Independence Day in India is celebrated every year in each and every school with great spirits. Every school is decorated by keeping the theme Independence Day in mind.
Flag Hoisting is done by our Principal who then speaks about few words on how we have to be thankful for this day and how we should follow the same path and philosophies of these great leaders. No one can ever forget how much it took to get independence for India, how much we lost and how much blood we shed? We definitely had lot to lose and we can never forget how much valuable gift Independence Day is for us from our ancestors who fought for the freedom and also from those almighty freedom fighters like Bhagat Singh, Rajguru, Sukhdev, Chandrashekhar Azad, Rani Laxmibai, Lokmanya Tilak whose sacrifice can never be forgotten.
When we watch movies inspired by stories of these National and historical figures, we get idea about how it would have been difficult to achieve freedom. The British ruled upon India for more than 400 years, and it was a period of chaos and injustice. Our treasures were looted and we were pushed to poverty and agony from all side. There was no safety for people within their homes as well as in neighborhoods and people thus lived in shadow of fear for each and every moment. But a handful of courageous men made it possible to stand in front of the big army of British and ask for freedom.
Who can forget how the freedom movement shaped up in presence of great leaders like Mahatma Gandhi who followed the path of Ahimsa and inspired many people to walk on the same. No wonder he is been called the Father of the Nation with all respect. We look upon celebrating Independence Day every year and sing patriotic songs to pay respect to the great national leaders without whom it wouldn't have been possible for us to enjoy the spirit of Independence the way we do today. I salute to all the freedom fighters and national leaders who made it possible for us to enjoy and celebrate our independence.
Related Topics