IKEA's global Sourcing Challenge: Indian Rugs and Child Labor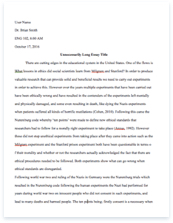 The whole doc is available only for registered users
A limited time offer! Get a custom sample essay written according to your requirements urgent 3h delivery guaranteed
Order Now
Founded in 1943 by Ingvar Kamprad who is 17 years old and have innovative values and beliefs in business, IKEA, started as a mail-order company selling small items at low prices, and is nowadays the world's largest furniture retailer. In 1948, he added furniture to his newsletter and had an immediate success. In 1951, the Swedish company opened the first display store in order to reduce the return rate. The success of the store led Kamprad to stop accepting mail-orders to concentrate his efforts on opening stores: the modern IKEA concept is born.
At the time, a cartel of furniture manufacturers was keeping high prices in the industry, a situation judged unacceptable by IKEA's founder and also a business opportunity for him. He thus concentrated all his efforts on trying to offer the best price of the industry so that more people can afford well designed furniture. IKEA introduced on the market in 1953 the self-assembled furniture which permitted a reduction of costs that was transferred to the customers in getting lower prices. By the end of 1950s the success of IKEA's low prices was bothering Sweden's large furniture retailers who pressured manufacturers to not sell to IKEA.
The company kept a few manufacturers who were often delivering during the night to avoid being seen. That is the reason why IKEA had to look abroad for manufacturers because it was impossible to meet demand with their actual situation. Kamprad contracted with factories in Poland and he soon realized that is was even more profitable to do so. As he was reducing the costs, once again he reduced his prices. Building long term relationships with manufacturer, IKEA brought his know-how in other countries to ensure a certain level of quality.
Then, during the expansion of the stores and the propagation of the concept in many countries, the IKEA image and concept became formalized and uniformed. The IKEA vision statement ("To create a better everyday life for the many people") became publicised and was taken as the base of the strategy of selling affordable, good-quality furniture to mass market consumers around the world. IKEA has a distinctive way of managing people in an informal manner and constantly search for creative and cheap solution to keep the lowest prices possible.
In 1986, Kamprad let his place to Anders Moberg as president and CEO. By the mid 1990s, IKEA was the world's largest specialized furniture retailer and was working to answer to the environmental laws which were playing against some of his manufacturers. IKEA got involved in the elaboration of environmental plan for the company. Then, in 1994, another problem raised because of the Child labor in some suppliers of IKEA in India. We must say that India is the biggest purchasing source for carpets and rugs.
This is precisely where began the problem that IKEA have to face also in 1995 with Rangan Export, one of his major suppliers, situated in India. Problem definition There are a few related problems to solve but the main problem that could join everything would be that IKEA is facing a problem of Child Labor with his suppliers of India and Pakistan, indicating a general challenge of global sourcing for the company. Analysis In order to solve the problem, let's take a look at every fact in IKEA's history concerning Child labor that have to be taken into account in this case.
First, the situation of IKEA about this subject is difficult since 1994 when a Swedish television declared that one of their suppliers in Pakistan was using children in their factories. The company was unaware of this fact so they had to admit their ignorance and they declared that they would do something to solve the problem as fast as possible. The solution found for the problem of Child labor was to add a clause to the contracts with suppliers saying that if they were employing children under legal working age, the contract would be cancelled.
Now, to have a better idea of the situation of child labor in South Asia, we will make an overview of the major facts that IKEA as to take into account. The Human Rights Watch's estimate the number of child under the age of 15 who are working in India is between 60 million and 115 million. From this number, if we take only those who work in the carpet industry, the number is of 200 000 child. In those countries, the children are even often used to help to pay the debts of their parents.
On the government side, since 1933, with the Children Act, bounded labor is illegal and then in 1976, the law was reinforced with the Bounded Labour System Act. Also, in 1986, another law is stated, which is the Child labor Act. With this new law, child under 14 cannot work in some "hazardous industries" and it also regulates the amount of work hours and the conditions in which they work. However, even if there is laws regulating the issue of child labor, the problem persist because there is no severe punishment related to offence.
Considering the situation, the government concluded as a "socioeconomic phenomenon arising out of poverty and the lack of development". Moreover, the work of children in craft industries is permitted to allow the passage of specialized handicraft skills in a family. In the carpet industry, to encourage firms to resolve the problem, the Rugmark Foundation is in charge of the supervision and the development of a label certifying that a carpet has been made without the use of child labor.
This foundation expected to begin exporting the socially conscious carpets in 1995 and invited IKEA to sign up with them to help to solve the problem in India. The implications for IKEA in this debate are that, in the decisions taken, the company has to considerate the impact on brand and image. Furthermore, on the financial side of the problem, the company has to take onto account that the competitiveness compared to the competitors has to be maintained because up to now, IKEA's strategy is based on offering a well-designed product at an affordable price for the majority of people.
Alternatives Ikea faces a few alternatives in order to solve this problem. They could first try to deal with the child labor problem trough its relationships with his suppliers or let Rugmark in charge of monitoring child labor on its behalf. Since the problem is really deeply embedded in the culture of those countries, they could also withdraw form the rug market to avoid being associate to child labor or, as it is always an option, Ikea could choose the option to do nothing concerning this issue. Evaluation of alternatives
All the proposed alternatives brings out some pros and cons that will be described in the next paragraphs in order to choose the best option for Ikea in this situation. The first alternative, where Ikea would continue to try to deal with the child labor problem through its relationships with his suppliers is interesting because it allows Ikea to stay in the rug market without neglecting the child labor problem. This alternative is the only one where Ikea try to do something to improve the children life conditions in those countries.
They could work along with their suppliers to educate them towards the bad effect work on young children and aware them of the consequences of their actions. By doing that, Ikea could regain its popularity and erase the damages that all those controversies concerning child labor have done to the brand image. The company has also always been concern about environmental and social issues and had never hesitate to take the appropriate measures improve their standards in those areas.
On the other hand, to stay in the rug market and try to deal this issue with the suppliers can be unsafe for the company and its image because it is almost impossible to be totally sure that suppliers are not using child labor or that they will never do it in the future. Even if Ikea put a clause in the contract and visits the supplier manufacture before signing a contract, child labor is something so common that another controversy including Ikea could still happen with all those precautions.
Moreover, it would be more costly for them to insure that their suppliers meet the requirement concerning child labor and they would have to verify it on a regular basis. Ikea also have to be ready to pay a premium for products that are not produce at all by child labor because normal labor can increase a the production cost of the suppliers. The second option that is offered to Ikea is to step back and allow Rugmark to monitor child labor for them. To let Rugmark operates the control on child labor avoid Ikea to invest money in its own watching program and do not reduce the profit margin made on the rugs.
Rugmark has a bigger power and influence in the child labor issue and is able to do more than Ikea since it is dealing with much more suppliers. All the products bought from Rugmark would be certified to have been produced without any child labor which would be easier for Ikea. Since the main purpose of Rugmark is to deal with the problem of child labor in the Indian carpet industry it surely has more expertise than Ikea in that particular area. Ikea's field of competence is not in solving social problems and by letting Rugmark doing it on its behalf Ikea can get more from this association than by dealing with it on its own.
However, dealing only with Rugmark can bring less flexibility to Ikea in for the supply of Indian rug and oblige Ikea to take what is provided and authorised by Rugmark. Another option for Ikea is to withdraw from form the rug market because the child labor problem is too deeply embedded in the culture of a country like India for Ikea to be able to have any impact on it. The positive aspect about this option is that Ikea would not face the risk of being stuck in another controversy concerning child labor because it would definitely stop doing any business with Indian rug company.
Also, no investment is needed from Ikea since it is simply withdrawing from India since there is no insurance of result even if they try to fight against child labor. This solution, however, brings Ikea to quit the rug market and take this item off its product offer which can result by less sells. By withdrawing they would not improve the company image and would be seen as a company that is not involves in the well being of the society and that does not take part of a solution for the child labor problem. The option to do nothing is possible in all situations.
The positive aspects of letting the situation exactly as it is right now are that it would not engage any costs and would not require any efforts. On the other hand, in that particular situation, doing nothing has an impact of children that are forced to work at really young age, often in dangerous working conditions. Moreover, Ikea would be involved in that kind of scandals repeatedly and would lose more and more customers and profits because people do not want to buy from company that encourages child labor. Recommendation
The best option for Ikea would be to let Rugmark monitoring the use of child labor on its behalf. This option allows more expertise for intervention against child labor and avoids Ikea to engage capital in a field within which they are not really competent. Rugmark responds to the need of Ikea to certify its customers that the rugs they are selling are entirely made without using child labor. It also allows Ikea to get involve in social issues and cooperate with human rights organizations in order to improve its company image after those scandals.
Related Topics