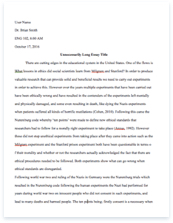 The whole doc is available only for registered users
A limited time offer! Get a custom sample essay written according to your requirements urgent 3h delivery guaranteed
Order Now
Founded in 1978 in Atlanta, Georgia, The Home Depot(r) is the world's largest home improvement retailer. The Home Depot is committed to offering the ultimate home improvement shopping experience. With about 35,000 different products, trademark customer service and guaranteed low prices, Home Depot stores cater to do-it-yourselfers, as well as home improvement, construction and building maintenance professionals.(1)
The Home Depot, Inc. operates Home Depot stores, selling building materials, home improvement supplies and lawn and garden. In addition, the Company operates EXPO Design Center stores, which offer products and services primarily related to design and renovation projects; Home Depot Landscape Supply stores, which service landscape professionals and garden enthusiasts with lawn, landscape and garden products, and Home Depot Supply stores serving primarily professional customers.
The Company also operates The Home Depot Floor Stores, which offer primarily flooring products and installation services. At the end of the fiscal year ended February 1, 2004 (fiscal 2003), the Company was operating 1,707 stores in total in the United States, Canada and Mexico. The Company's other businesses include The Home Depot Supply, which distributes products and sells installation services primarily to businesses and governments. (2)
The Company has been publicly held since 1981. The Home Depot trades on the New York Stock Exchange under the ticker symbol "HD" and is included in the Dow Jones Industrial Average and the Standard & Poor's 500 Index.
Mission statement of Home Depot:
Following is the mission statement of Home depot (3)
"Our mission is to form mutually beneficial partnerships with diverse businesses that allow us to deliver superior products and services and superb customer service, which ultimately increases shareholder value."
"We are committed to creating effective competition utilizing all possible sources. We will actively seek targeted diverse businesses and provide them the opportunity to partner with The Home Depot to provide competitively priced, high quality goods and services to our customers."
Values at Home Depot 4)
Values at Home Depot are as follows and are central to its operations and existence:
1. Taking care of our people:
The key to our success is treating people well. We do this by encouraging associates to speak up and take risks, by recognizing and rewarding good performance and by leading and developing people so they may grow.
2. Giving back to our communities:
An important part of the fabric of The Home Depot is giving our time, talents, energy and resources to worthwhile causes in our communities and society.
3. Doing the right thing:
We exercise good judgment by "doing the right thing" instead of just "doing things right." We strive to understand the impact of our decisions, and we accept responsibility for our actions.
4. Excellent customer service:
Along with our quality products, service, price and selection, we must go the extra mile to give customers knowledgeable advice about merchandise and to help them use those products to their maximum benefit.
5. Creating shareholder value:
The investors who provide the capital necessary to allow our company to grow need and expect a return on their investment. We are committed to providing it.
6. Building strong relationships:
Strong relationships are built on trust, honesty and integrity. We listen and respond to the needs of customers, associates, communities and vendors, treating them as partners.
7. Entrepreneurial spirit:
Home Depot associates are encouraged to initiate creative and innovative ways of serving our customers and improving the business and to spread best practices throughout the company.
8. Respect for all people:
In order to remain successful, our associates must work in an environment of mutual respect, free of discrimination and harassment where each associate is regarded as a part of the Home Depot team.
History of Home Depot: (5)
* First Home Depot store was opened on June 22 1979 by Bernie Marcus and Arthur Blank in Atlanta on June 22, 1979. The first few stores were attached to Treasure Island stores and stocked around 25,000 products. Today, an average Home Depot store is approximately 130,000 square feet, and offers 35,000 products.
* The Home Depot grew to encompass stores in Georgia, Florida, Louisiana, Texas, and Alabama within the first five years. The growth continues to this day, with over 1,500 stores open throughout the United States, Canada and Mexico, with a new store opening at an average of every 43 hours.
Home Depot Leaders and Managers (6)
1. 1978; The Home Depot concept developed and corporation founded by Bernie Marcus and Arthur M. Blank. (Original company was named "MB Associates.") No stores, 0 $ sales.
2. 1997 Arthur Blank elected CEO.
; Entered into joint agreement with S.A.C.I. Flabella to open stores in Chile in 1998,
; Purchased National Blinds ; Wallpaper.
; Launched Load N' Go truck rental service.
> Received Vision for America Award from Keep America Beautiful.
> 624 Stores, 124,400 Associates, $24.2 Billion in Sales.
3. 2000 Robert L. Nardelli appointed President and Chief Executive Officer.
1. Home Improvement Loan Program announced in all U.S. stores.
2. International operations expanded when first stores in Quebec and Argentina opened.
3. First e-commerce online store launched for Las Vegas customers.
4. Kitchen and bath cabinetry assortment expanded with Thomasville brand.
5. 1,123 Stores, 226,000 Associates $45.7 Billion in Sales
4. 2002; Bob Nardelli appointed Chairman of the Board after Bernie Marcus retires.
> Total Home stores converted to Home Depots.
> Mexico's Del Norte home improvement chain acquired.
; 17 stores opened at one time, the largest one day store roll-out in the company's history.
> Sourcing offices opened in China to allow for expansion in purchasing in China and Asia.
Corporate Responsibility (7)
The Home Depot is built on the principle of creating value for their stockholders while never forgetting their values. Home Depot seeks to be profitable, responsible and balance the needs of its communities. Throughout the company, the associates are challenged with finding ways in which they can provide the best products for their customers provide the best possible work environment for associates, and have a positive impact on the communities in which Home Depot operates, at the same time providing excellent returns for its stockholders.
Related Topics