Good Will Hunting Argumentative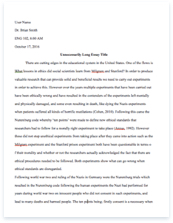 The whole doc is available only for registered users
A limited time offer! Get a custom sample essay written according to your requirements urgent 3h delivery guaranteed
Order Now
Good Will Hunting is a movie about a young man named Will Hunting (Matt Damon) who grew in South Boston, and is a mathematics genius, but prefers to work as a janitor at Massachusetts Institute of Technology (MIT). One day he finds himself in trouble after assaulting his childhood bully and is face with incarceration. Gerald Lambeau (Stellan Skargard) a MIT professor writes a difficult math problem for his graduate students to solve, Will solves the problem anonymously and the professor finds out. The professor convinces the judge to let Will be under his care instead of facing incarceration and agrees to get him Psychological help. In an attempt to find out what troubles Will, professor Lambeau at MIT finds his old college roommate, who now is psychologist and works at a Community College and he agrees to work with Will and to get him ready for a better job.
Will Hunting is a troubled young man, who as a child suffered from physical abuse by his foster parent and as a result, faces fear of abandonment, and violence. Will's violent behavior is also a reflection on his Learning perspective as a young child. Having had a violent foster parent as a role model makes it difficult for him to be free of violence and aggressiveness towards others. On the other hand having great, Cognitive skills are how Will is able to manage to get by in life. As well as solving complicated mathematical problems, and his ability to read and retain all the information he reads. In the bar scene, Will goes out with his friends( who are his social influences) and his friend Chuckie Sullivan (Ben Affleck) tries to impress a girl, but instead a guy interrupts him and makes him look bad in front of her.
Will, then takes the initiative to defend Chuckie and in return makes the other person look bad. Later the girl introduces herself as Skylar (Minnie Driver) is a British student about to graduate from Harvard University and tells Will that she was waiting for him to go up to her but instead she got tired of waiting and decides to let him know. Skylar and Will go out on a date and he really enjoys her company. At the same time, Will is introduce to many psychologists and he sabotages all his sessions with them until Professor Lambeau remembers his old college roommate Sean Maguire (Robin Williams). Sean Maguire who also grew up in South Boston now teaches psychology at Bunker Hill Community College. Will begins his therapies with Sean, just like the other sessions he had with the previous psychologist sabotaging his sessions, however Sean pushes back and is able to overcome his defense mechanism, and after a few unproductive sessions, Will begins to open up showing his true emotions.
After several sessions, Will finally begins to talk and listens to Sean as he is telling him how he gave up watching one of the most historic 1975 World Series game to follow his heart as he fell in love at first sight with his wife. Sean tells him how he does not regret his decision because he was able to have wonderful memories of his wife and although she died from Cancer he is still would not change anything he lived with her. This encourages Will, who also starts a relationship with Skylar. Both Sean and Will begin to have great open discussions and are able to challenge each other to improve their lives as they struggle to move forward from the tuff experiences they both have had. Will's cultural social/cultural factors soon begin to influence his feeling and behaviors, but he is not able to manage the pressure due to his experiences. At which time Will, lies to Skylar about how many family members he has.
He makes excuses about not being able to meet his family, and seeing where he lives because he does not feel that he will have a lasting relationship with her and decides to push her away so that he does not experience the pain of knowing if the relationship will work out. As Skylar reveals to Will that she is in love with him, he is not able to respond to her feelings because this is a foreign feeling for him. Instead, he gets emotional and angry and tells her that he denies loving her and that his foster father physically abused him and storms out. Will's biological perspectives do not allow him to overcome his feelings, and thoughts. He only knows feelings of anger, abuse, disappointment, however Sean challenges him to seek out and think of what he wants to do with his life. Will has so much fear with failure that he tells his friend Chuckie Sullivan (Ben Affleck) that he rather works as a laborer for the rest of his life. This respond really insults Chuckie, and he makes Will, see that he is wasting his talent just because he is scared.
At the final therapy session with Sean, they both share that they were both victims of child abuse, and Sean is able to have Will accept the fact that the abuse was not his fault. This finally makes Will, cry and he breaks that barrier he had to show his true emotions and is able to move forward. As Will turns twenty-one his friend Chuck and others give him as a present a Chevrolet Nova, they rebuilt, by this time Will had finally accepted a job offer arranged by Professor Lambeau. As Will, reflects on his life he decides to pass on his lucrative job offer and instead drive to California to reunite with Skylar. This proves that Will, has finally broken through that barrier he had of being loved, being alone, and taking a chance on his life. At the same time, this also helps Sean to overcome his fear of living and maybe falling in love again, as he decides to travel the world. In conclusion, in analyzing this film as well as taking this class I have learned that the experiences we have as children if positive or negative can definitely have an impact in our lives as we grow up.
Like Good Will Hunting many people suffer from abuses that mark their lives forever, some are not as lucky as Will and never overcome their fears. Others like Will, after taking therapy can learn to overcome their fears, but only if they are able and capable of the challenge. I truly believe that Will, got extremely lucky in meeting with Sean because he was the only one able to have the patience he needed and to see beyond the negative attitude he presented. In the last scene of the film Will, leaves a note to Sean telling him to explain to the professor if he calls asking why he did not go to his job, but that he had to see about a girl. This shows how he finally overcame his obstacles, and is able to face his fears and instead faces his challenges of taking over his life without fears of abandonment.
Related Topics