Every Child Is Special Persuasive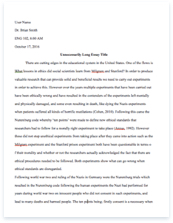 The whole doc is available only for registered users
A limited time offer! Get a custom sample essay written according to your requirements urgent 3h delivery guaranteed
Order Now
Characters: * Ishaan Nandkishore Awashti – is an eight year old boy who always day dreaming and dislikes school and fails every test and exam. * Ran Shankar Nikumbh – is an art teacher who voluntarily taught Ishaan to read and right. * Maya Awashti – is Ishaans mother who gave up her career to raise her children. * Nandkishore Awashti – Ishaan's strict, hard, dominating father. * Yohaan Awashti – is Ishaan's elder brother.
There was a playful nine year old boy who likes to disobey his parents and a boy whose enemies were books and books. One normal school day, his English teacher asked Ishaan to read a part from his book for the reason of catching him spacing out while looking outside the window. Ishaan had a difficult time reading the words and told his teacher that the words were dancing. The teacher felt frustrated at the child for disobeying her and for not wanting to study or participate in her class so Ishaan was sent out of the classroom and spent the whole period outside.
After experiencing the wrath of his teacher, he ditched his other classes and roam around the streets alone. The same night he begged Yohan, his older brother to make him an excuse letter so he could attend class the following day. Ishaan was, indeed, permitted to attend class, but they had a test in Math and because of spacing out and imagining random things he only answered the first number yet he answered it incorrectly, unfortunately failing again. That same day, his father found the fake excuse letter and asked his mother if Ishaan was sick the other day.
His mother told his father that Ishaan was not sick and thus he discovered that Ishaan skipped his class. His parents met the teachers the next day. His parents learned that Ishaans not progressing at all and that he might fail grade 3 again. Ishaan's father was very frustrated at Ishaan. He asked Ishaan why he could not be like his brother, topping all his subjects. He decided that Ishaan would continue studying in a boarding school. Mrs. Awashti, Yohan, and of course Ishaan greatly opposed to this idea, however, no one could not change Mr. Awashti's mind.
His things were packed and Ishaan was sent to the boarding school. The only thing that Ishaan did was cry while his family went back home. On his first day of school, Ishaan's teachers were upset by his poor performance in class. His Arts teacher even whacked his knuckles five times. Ishaan was overwhelmed and traumatized at the same time because of how strict the teachers were. He became depressed and sad. He was still depressed when his family visited him and did not say a word. He didn't even take a good look on the set of paints that Yohan gave to him. He just kept it.
He was even more depressed when his family went back home. Then one day, their new Arts teacher came because the previous one was going to teach in a different country. Mr. Ram Shankar Nikumbh, the new Arts teacher, made his entrance while playing his pipe and was dressed as an elf. After his exciting entrance, he instructed the class to draw what they want and that's when he noticed a depressed Ishaan. He knew something was bothering the child. Later that day, Mrs. Awashti told Ishaan that they won't be able to visit him because of Yohan's tennis tournament. Ishaan clearly didn't care anymore. Meanwhile, Mr.
Nikumbh was asking Rajan, Ishaan's seatmate, about him. Rajan told him that Ishan had some difficulties in studying especially in reading and writing. Mr. Nikumbh checked Ishaan's notebooks and discovered that his mistakes have a pattern. They were either written backwards or in mirror image. He went to Ishaan's house to explain to his (Ishaan) family why he had some trouble learning in school; that he was showing symptoms of dyslexia, a reading and writing disorder, that he, Mr. Nikumbh had once suffered. Mr. Nikumbh discussed in his class the famous people that had trouble writing and reading when they were young.
This caught Ishaan's attention. The class was sent out the classroom and Ishaan made a boat that showed his talent. Mr. Nikumbh discussed Ishaan's situation to the principal and suggested that he will teach Ishaan how to read and write while in return, he asked that the boy will be judged orally for the time being. He received the consent he needed and worked with Ishaan for the following days. One day, Mr. Awashti visited Mr. Nikumbh to tell him that his wife is doing some research about their son's condition. Mr. Nikumbh asked him why he was telling him these details. Mr.
Awashti said that he don't want him to misunderstood them for being careless parents. Regardless of what Mr. Awashti had said, Mr. Nikumbh told him the real meaning of caring. On Mr. Awashti's way out, he heard his son reading the advertisement for the upcoming painting competition. It was his first time to hear his son reading and in shame, he did not have a face to show his son and left without saying hi. It was the day of the competition and Ishaan woke up and left earlier than the others and came back when the competition is already starting. All the contestants had fun.
Ishaan and Mr. Nikumbh had a tie; however the final decision made Ishaan's painting of a boy by the pond the winner. As for being the winner, his painting was the book cover of their school year book and Mr. Nikumbh's painting at the back which is the face of Ishaan. Teachers and parents were very proud of Ishaan. It was all thanks to Mr. Nikumbh who did not give up on the boy who once didn't know how to write and read. Reaction: The movie tells us that we all have a dream. It was also said that all people have talents/skills but we, sometimes, do not have knowledge that we have it in us.
For us to discover that talents/skills or to achieve the dream we want, we need someone who can love and care for us while guiding us to the path we chose. Since in this world we live in is full of cruel, racist, and judgmental people who will, in the future, step on our courage, pride, and esteem, we need people who can pull us up when we face the world. It was shown in the movie how words can affect someone's perspective in life, even so, with the help of the people who love us and of course yourself we can make a strong wall against those hurtful words you will here.
Related Topics