"Educating Rita" by Willy Russel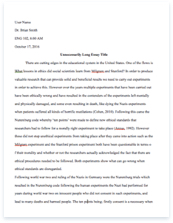 The whole doc is available only for registered users
A limited time offer! Get a custom sample essay written according to your requirements urgent 3h delivery guaranteed
Order Now
A transition is a process or period changing from one state to another. Individual's lives are always filled with various developments, through these transitions individuals may venture into new experiences may find the process difficult with barriers that can often obstruct achievement within them, but ultimately, the result is rewarding. The prescribed text "Educating Rita" is a powerful text by Willy Russel which explores the obstacles in which the protagonist Rita encounters while transitioning from being uneducated to educated. Themes such as education, personal growth, love, transformation dramatic techniques, explore Rita's transitions throughout the play, each separate section discusses how the topic in the play relates to transformation and how it is achieved.
About the text, it has a powerful message in venturing into a new experience, the use of the related text "Billy Elliot" which is a film that highlights the struggles and opportunities that arise in an individual's everyday life. Billy is living in a society where 'football, boxing or wrestling' are the typical masculine activities a boy could participate in, also demonstrates venturing new experiences may face obstacles, but also gain significant rewards.
Throughout the play, Russel uses the theme of change to portray the idea that all new experiences will have obstacles but ultimately result in rewards. Rita, a twenty-six-year-old female from the working class, sees education as her vehicle to emerge from the gender expectations, class prejudices education inequities of her social class.
She is continually resisting these expectations, From the beginning of the play we are shown that Rita has a desire to change, in Act One Scene One, Rita states "God, what's it like to be free" Rita's use of this quote showcases the idea that being uneducated to Rita is an is extremely restrictive, she feels trapped in her world wants that barrier to be broken, she wants to experience the idea of "freedom" that educated people to have, which at this point she does not.
Wants to use education as her path to being free. Similar to educating Rita, Daldry (The director) has portrayed throughout the film that the protagonist Billy in "Billy Elliot" dances to save himself his family from a challenging life. Billy challenges society's expectations based on gender during this era, as he rebels against male stereotypes follows his passion for dance, Billy similarly wants to use his path of dance in "Setting himself free" like Rita did, the opening sequence of the film shows Billy in his room jumping continuously on his bed in utter happiness.
However, it is not until he ventures out of his office and is captured running and dancing up the steep hill of his street that we come to realize he is searching for a new world, one filled with dance. This hill is used as a motif throughout the film and is symbolic of how steep the struggle of the transition into dance is.
Rita's surrounding setting society are barriers that need to be overcome in order for Rita to become more familiar with franks educated academic world, a wall in which is displayed at the start of the play is the door entering Franks office, Willy Russel uses the door to franks office to symbolise the door to change, A new beginning, the entry to Rita's desired new world, which is the world of education. In the beginning, the door is tight to open due to the handle being stubborn to twist "I'm comin' in aren't I? It's that stupid bleedin' door. You wanna get it fixed!" Once Rita applied oil to the handle it became easier to open walk through.
The symbolism of the blocked door shows the difficulties Rita had in not just reaching frank, Franks room is a metaphor for the barriers she faced in wanting to achieve her ambitions. But also concluding the moment in her life in which she determined that she is finally able to work towards an education self-improvement within her self. Rita's struggle to open the door was because for change, for her future for the new found confidence she gathered within herself, she needed to get through the obstacles that she was faced with first.
Similarly explored within Billy Elliot, Billy is caught out, Billy's family lives on rules and traditions in which cannot be broken. By partaking in ballet instead of boxing, Billy is disobeying the traditional practices which have been laid out for him by the society in which he lives in. Billy His father clash due to the breaking of the tradition, which is one of the critical defining scenes within the film, about the concept of
"Individuals venturing into new experiences may encounter obstacles, but also gain significant rewards"
when Billy finally shouts "I HATE YOU! YOU'RE A BASTARD!" billy runs from the kitchen table; Jackie grabs Billy and holds him against the door, here Jackie displays himself as both A physical physiological obstacle for billy, and this is highlighted by Jackie physically holding billy against the door, this symbolism of being held up against the door relates back to acting as a barrier that limits billy stops from pursuing his path into a new world New experiences.
Rita's support came from her teacher Frank, who helped educate her.
Related Topics