The Drum by John Scott of Amwell and Dulce at Decorum Est by Wilfred Owen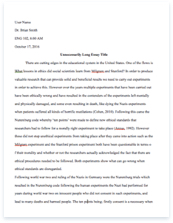 The whole doc is available only for registered users
A limited time offer! Get a custom sample essay written according to your requirements urgent 3h delivery guaranteed
Order Now
In this essay I will examine and explain two anti war poems and explain how each of them has made me feel about war. The two poems I have chosen to analyse are "The Drum" by John Scott of Amwell and "Dulce at Decorum Est" by Wilfred Owen. I have chosen two poems that are against war as I hold the view that war is wrong and immoral and they express my views on the inhumane subject that is war. "I hate that drum's discordant sound. " This is the first line of "The Drum" by John Scott. It is an extremely powerful statement and it lets the reader know how the writer feels from the very first line.
Throughout Scott's poem he uses first person narrative, which allows the reader to connect with his views about war on a personal level. The first two lines in each verse unite them: "I hate that drum's discordant sound, parading round, and round, and round. " Scott's poem is very dark as it is filled with hatred, death and destruction. These are amply mentioned in the second stanza, which talks of "burning towns" and "dying groans. " Scott uses these, as imagery to portray his disgust and revolt. In my opinion this is excellent.
It does not "sugar coat" war as being patriotic, but rather as a blood-curdling manifestation of total destruction, which is my own personal view of war. The first stanza illustrates the recruitment process and how it appeals to "thoughtless youth" who do not know the real danger or consequences of war. It shows how people are drawn to war with the idea of war being seen as patriotic. This may been seen as correct from an objective point of view, but I fail to see how cold blooded murder can be seen as correct in a society that condemns murder as unjust and corrupt during days when war is not an issue.
The language used in the first verse of Scott's poem shows the pointlessness of war: "Parading round, and round, and round. " It also portrays the worthlessness of war: "Of tawdry lace, and glittering arms. " However, in the second stanza very dark language is used which really highlights how revolted Scott is at the idea of war. Scott's use of language identifies with my views and it's realistic themes about war have opened my mind to aspects of war that I have never really given much thought to; such as the recruitment process.
Scott's poem, "The Drum," has an AA/BB rhythm to it that is relevant to its subject – the drum itself. This rhythm is straightforward and allows the reader to enjoy the poem fully without having to think about the tempo too much. The second poem I have chosen to examine is "Dulce et Decorum Est" by an extremely talented writer called Wilfred Owen. This poem is a personal favourite of mine as it tells a true story and, again, it does not "sugar coat" the idea of war. It is filled with metaphors, similes and imagery.
In my opinion Owen has used all these strategies and has produced an outstanding poem that has unquestionably shown the true destructive and horrifying nature of war. There are two main themes in which imagery is used to expose the horrendous characteristics of a so-called patriotic death. The first theme is sleep or dreams. In fact Owen suffered from symptomatic nightmares due to shell shock from his time in the trenches. Sleep first comes into play in the poem when we are told the "Men marched asleep" and is then again mentioned in Line six when Owen informs the reader the soldiers were "Drunk with fatigue.
The second theme that uses imagery is one of death by drowning. Owen talks about watching a fellow soldier suffocating "under a green sea" of gas. I found this part of the text tremendously moving as it is told with such pity and compassion. Although I was very against war before I read Owens's poem, his description of his friend dying has really opened my eyes to how much suffering soldiers have been through, such as "incurable sores on innocent tongues. "
Related Topics