Churning Day – by Seamus Heaney, The Sick Equation – by Brian Patten and An Advancement of Learning by Seamus Heaney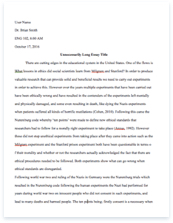 The whole doc is available only for registered users
A limited time offer! Get a custom sample essay written according to your requirements urgent 3h delivery guaranteed
Order Now
For this essay I shall compare Churning Day – by Seamus Heaney, The Sick Equation – by Brian Patten and An Advancement of Learning by Seamus Heaney. All three poems share very personal experiences which all appear to be recalled from a fairly young age. Brian Patten and Seamus Heaney clearly lived in very different places, Patten was brought up in Liverpool – an exciting and fashionable urban city whilst Heaney grew up in the less glamorous Northern Ireland. Though both poets clearly came from very ordinary working class backgrounds.
Churning Day is very descriptive and detailed, it gives a very vivid description of Heaney's experiences on "Churning Day. " In the poem Heaney describes Churning Day in enormous detail. He uses lots of adjectives and makes use of metaphors and similes to describe the event so graphically. "The staff, like a whiskey muddler" is a simile describing the equipment used to make the butter. Churning Day is a poem that appeals greatly to the senses. Heaney uses language referring to the senses to make the poem seem more life like and so the reader can truly appreciate the atmosphere that Heaney is describing.
Heaney appeals to the readers sense of smell, taste and sight. His appeals to the human senses are very explicit and overt. "The house would stink long after churning day, acrid as a sulphur mine" This quote works very well both as a simile and as a description. The reader can fully realise the awful smell Heaney is describing. The comparison to a sulphur mine suggests that the scent was toxic or hazardous in its smell. In an Advancement of Learning Heaney writes about another childhood event, I personally believe that this poem is about a later part of Heaney's childhood than Churning Day.
In Churning Day the poet writes about time spent at home whilst butter was being made. In An Advancement of Learning Heaney is old enough to go out on his own. Although Heaney may have been old enough to go out alone the poet is clearly at the start of the poem immature. He has a fear of rats that prevents him from walking across a bridge. This fear is clearly a fear of rats and not a fear of being out alone, the poem is obviously not taken from Heaney's first time out alone.
He writes "I took the embankment path (As always deferring The Bridge)" This quote shows that Heaney regularly did this journey "As always" and the quote also suggests that he knew the area. At the beginning of An Advancement of Learning Heaney chooses not to use the bridge because of his fear of rats. By the end of the poem he crosses the bridge and has overcome his fear of rats. This poem is very different to Heaney's other poem Churning Day. An Advancement of Learning has a strong theme of growing up and becoming independent.
Heaney tackles his fear alone and without any help, It is about maturity and overcoming fear. This is all very different to "Churning Day" describing family butter making and despite Heaney's description of the awful smell overall the reader pictures Churning Day taking place in a cosy, homely country cottage. An Advancement of Learning is also written very differently to churning Day. Churning Day has lots of adjectives and is very descriptive, An Advancement of Learning meanwhile is less descriptive and uses technical military terms such as "bridgehead" and "retreated" to describe the event.
The Sick Equation is a poignant and moving poem, it is very personal and quite clearly written from a personal experience of the poet. Patten writes about his parents unhappy marriage. Brought up in a working class Catholic family where divorce was very rare Patten recalls how his parents argued and did not want to be together. Patten uses an internal rhyme scheme "absolute" and "refute" Line 3. The poet writes about how the world works, he goes to school and meets people. He comes to the conclusion that there are "happy families".
He meets people with different circumstances. Patten realises that other people do not have arguing parents, they have parents who want to stay together and don't just stay together because it's the normal thing to do. Patten feels isolated and alone, he clearly shows feelings of bitterness. "An absolute I could not question or refute" "But at home, sweet home that sum was open to dispute" The poets separates "home" and "sweet" with a pause, from reading the quote it seems that the poet is bitter and sarcastic to a degree with his reference of home.
The language used is also very sharp in tone which suggests anger. In line 5 the poet writes "in that raw cocoon of parental hate" We associate cocoon with shelter, development and security. In this quote the poet appears to describe a shelter of hate. To describe "home" as a shelter of hate shows huge frankness. The poet was undoubtedly incredibly unhappy at home. The poet even describes his home as a "household" – he distances himself away from home, he does not see it as his home.
The poem then describes how he grew up physically but not emotionally – "I grew – or did not grow". We see how he didn't allow anyone to get close to him. Because of his experiences Patten becomes very pessimistic regarding other peoples weddings. He has the idea that they really want to be single. After Line 31 Patten changes his mind, he bluntly admits to being wrong himself. He states his parents were wrong. He says how it is absurd to think that others see things the same as him.
Related Topics