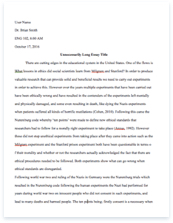 The whole doc is available only for registered users
A limited time offer! Get a custom sample essay written according to your requirements urgent 3h delivery guaranteed
Order Now
I have chosen to critically assess and evaluate Carib Brewery strategic orientation, marketing activities and operational activities. It is a firm I am familiar with having done prior research on the company and being from the Caribbean region where this company operates primarily. My analysis of this firm is based on previous and recent interview and questionnaire sent to this firm marketing department. Carib Brewery ltd is part of the Ansal Mc Al Group of Companies.
Carib Brewery was previously known as The Trinidad Brewering Company and then the Caribbean Development Company launched in 1950. Today Carib Brewery and it sub brands are enjoyed in 32 countries around the world and has grown to become one of the largest breweries in the Caribbean. In 1973 the brewery expanded its product range and began producing non-alcoholic drinks. The brewery currently has a capacity of over 400000 hectolitres per year; this expansion has facilitated the brewery exporting its products to regional and international markets.
For analysis sake I must established that on a local or regional scale this firm would be considered to be a large organisation but by international standards for brewery operation this firm would be seen as a small or medium size organisation from a developing country. This fact would be a basis for a number of analysis and recommendation I will make. Literature Review for Marketing Terminology Today many businesses endeavour to achieve and sustain competitive advantage in today's rapidly changing environment with marketing being the driving tool to achieve this competitive advantage.
Marketing plays an integral role in planning and executing company objectives to identify and satisfy customer needs. Marketing however is a subject that has generated much debate and criticism because it is said to create wants via persuasion techniques employed. It is also an activity that creates misunderstandings; the most popular confusion arises between marketing and selling orientated business. The following is a quote by Theodore Levitt (1983) illustrates this misunderstanding: "Selling focuses on the needs of the seller in converting his product into cash" "Marketing focuses on the needs of the consumer".
The UK Chartered Institute of Marketing defines Marketing as "The management process responsible for identifying, anticipating and satisfying consumers requirement profitably" Kotler (1991) provides a more accurate definition: "Marketing is a human activity directed at satisfying needs and wants through the exchange process. " Tom Cannon (1989) defines marketing strategy as follows: "It is the process of matching the company resources to the wider environment to produce a statement which summarize the overall route the firm will take to achieve its objectives".
Since Carib Brewery has local, regional and international markets for its products it would also have a set of marketing activities for regional and international markets. Keegan (1985) defines an International Marketing Strategy as: "An integrated set of activities which takes accounts of the firm's resources and it designed to increase the long run well being of a firm through securing a sustainable competitive advantage with respect to competition in servicing customer needs in more than one international market".
Cannon (1989) and Cravens, Merriless and Walker (2003) contends that a marketing strategy should identify target audience groups which a particular business can sell its offering to, and the strategy should also identify target competitors, and tailor product offerings, prices, distribution, promotional strategy toward those market segments. Ideally the strategy should address unmet customer needs and maintain adequate potential profitability. A company's marketing strategy can be evaluated with regards to how it relates to the marketing mix.
Evans & Berman (1990) describes the marketing mix as "Specific combinations of marketing elements used to achieve and organizations objectives and satisfy its target market. The mix depends on a number of decisions with regard to four major variables, Product, place, price, Promotion. " Many marketing experts see people as the fifth element of the mix According to Thomas L Powers (1991) the marketing mix must be analysed first and then an effective strategy developed.
Powers contends that developing sound marketing strategy result in a better planned operated firm, causing the firm and its products to be more sensitive to changes in the marketing environment. Before we established if this firm is marketing orientation we must seek to identify its marketing activities, marketing mix elements and strategies employed. Webster (1992), Brown R (1992) Hooley G (1999) Kohli, Jaworski, Kumar (1993) all support that in depth analysis of firms operation must be undertaken before a diagnosis of marketing orientation or strategic orientation is made.
Below I will be describing Carib Brewery marketing objectives, strategy, and each element of the marketing mix to characterise strategic orientation employed. Establishing Carib Brewery Marketing Objectives and Strategy Generally Carib Brewery major strategy is based on selling existing products as efficiently as possible through competitive pricing, and acquiring and maintaining market share by being a main sponsor of regional and cultural events, and delivering its products more efficiently than competitors in a manner that preserves society well being.
One of Carib brewery main marketing objective is to make Carib Beer its flagship brand to be known as the Caribbean beer, and to gain access to international markets for products through niche marketing. Carib Brewery also aims to boost competitiveness by expanding group synergies within the region. This Brewery also aims to steadily attain its numerical targets by acquiring a leading position in fairly new low alcohol beverage category by selling international brewers products.
Carib Brewery has understood that its size and resources makes its impossible to become a market leader for alcoholic and non-alcoholic beverages in the international market place and have decided to concentrate their efforts on acquiring a share of the international market, which would allow the firm to make a profit. To achieve this the firm have copied product offerings of market leaders such as Anheuser Busch, and Heineken. The firm has adopted a similar strategy to that of major international brewers called seamless selling for its regional market.
Seamless selling is where firms try to align the focus of the company, its wholesalers and retailers in multiple areas such as supply chain efficiency and social issues. With this integrative focus the Carib Brewery hopes to continue improving sales and profit. Although it may not be able to achieve all the ideals of seamless selling like establishing exclusive distributorship from wholesalers for its product because of regional trade legislation, this company however continues to place emphasis on getting wholesalers closely align with company's product.
Market segmentation Hill (2003) views market segmentation as the process of identifying distinct groups of consumers whose purchasing behaviour differs from other groups. Hill (2003) contends the goal is to maximise sales through optimising the fit between purchasing behaviour and the marketing mix. The Carib Brewery segments the local market in Trinidad and Tobago and the region as: Men who drinks stronger brewed catholic beverages, Women who drinks brewed products but milder in alcoholic content, children non-alcoholic brewed products.
Marketing is heavily geared at the 18 – 30 age group both male and female, through bright packaging and TV advertising that appeals to the perceive core markets of the brands. In Trinidad and across the Caribbean islands the legal drinking age is 18. According to Maslow hierarchy of needs the consumption of beer by this segment satisfies the socialising aspects of these individuals. For this target market of 18 -30 age research shows this group is price sensitive and are will likely to switch between different brands if prices vary greatly, thus the use of competitive pricing by this firm.
Related Topics