Cal by Bernard Mac Laverty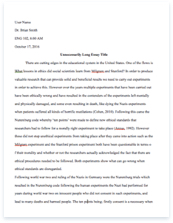 The whole doc is available only for registered users
A limited time offer! Get a custom sample essay written according to your requirements urgent 3h delivery guaranteed
Order Now
The novel Cal by Bernard Mac Laverty is a touching portrayal of love being found where thought impossible, yet, is more than just a love story. The novel is set in Northern Ireland during the time of the troubles, when religious bigotry and violent warfare were a part of everyday life. Throughout the novel there is a sense of impending tragedy. Cal is the central character in the novel, and we follow his life through his eyes. This allows the reader to feel close to him.
The novel touches on many themes such as love, religion, bullying and guilt. The author has dealt with each one sensitively. The novel is based around Cal struggling with the fact he has found love in Marcella. We witness him struggling with his conscience and feel for him as the novel builds to his decision which leads to the powerful ending. The author creates a surprising attitude to Cal, the reader automatically feels pity, even although they are faced with someone who is an accessory to murder.
This novel gives a fascinating insight to the life of a young man who is struggling to develop and cope with his feelings towards the one person he shouldn't feel for, whilst enveloped in the difficulties caused by religion and politics around him. Cal is shown as a very sensitive person. This can be seen when he has to quit his job at the abattoir as it disgusts him to be around the carcasses of dead animals. This puzzles, and seems to embarrass his father "Shamie". Cal is quiet and easily led, we can see this when he recollects the effect Crilly had on him at school, also in the way he became wrapped up in the IRA.
The author contrasts Cal's nature with his father's, in that Shamie refuses to move house although it is putting them in danger to be Catholics living in a mainly Protestant area. "No Loyalist bastard is going to force me out of my home". Cal has been put through a lot in his nineteen years. The loss of his mother affected him greatly, so must have his brother's death, even though it is only briefly mentioned. I think the author used this tactic to illustrate the depths of Cal's character.
Cal is portrayed by the author as basically a "good" person, he can be easily related to as he has many flaws as well as his decent side, such as his lust for Marcella shown in the Chapel and in the library, also his weakness in willpower shown through his constant smoking. Although we find that Cal is mixed up in some terrible acts, we can identify with his situation, as the author has made Cal's predicament very "real" with the use of the everyday activities which make up his life, he does not live on a battlefield, but in his home.
Also with the ongoing love situation throughout the novel Cal can be understood. Marcella is brought into the novel before the writer has revealed exactly what crime Cal had been involved in. Cal is instantly drawn to her, almost "love at first sight" these feelings towards Marcella are soon to be overpowered with Cal's guilt as he finds that she is the widow of a man who has been murdered, the murder which Cal was an accessory to. This is obviously a love story, which is doomed from the outset. Cal is torn between guilt and wanting to be with Marcella.
Marcella is shown by the author to be beautiful, neat and almost perfect in the eyes of Cal. We find out that the marriage which she did have with the murdered policeman was not all happiness, in fact she felt trapped in a loveless marriage and even now after his death, is made to feel claustrophobic by the dead man's mother. Marcella feels obligated to continue living with her even although it is making her unhappy to do so. Marcella's life is kept content only by the love she has for her daughter.
To Marcella, "Cal is a breath of fresh air", she is still young and wants to enjoy life but has been stifled for so long by the family she married into. Cal offers a welcome release, he makes her start to enjoy life again. Cal is greatly troubled at his time of meeting Marcella. He is mixed up unwillingly in the IRA which has left him in fear of when he will next be called. Also he feels guilt over the events which he has already contributed to "he went to his bedroom to eat again the ashes of what he had done". He is living as a Catholic in a mainly Protestant area.
He is beginning to feel worthless due to his unemployment. Also he has many unresolved issues from his childhood. With all of this affecting him, it is not surprising that he gravitates towards something that he believes will bring him comfort, this is Marcella. We see from earlier in the novel that he associates safety and happiness with his mother, and as the only female he has ever been close to, this is how he has developed his view of women. It is almost as though he is reaching to Marcella as some kind of "security blanket".
Also from recounts of his childhood, we see that he has guilt resulting from his mother's death, he hates her for leaving him, and knows he shouldn't. We can see just how big an effect that her death had by the brief mention of the self harm which Cal carried out afterwards. The relationship that forms between Cal and Marcella has come about in exceptional circumstances and faces many obstacles. The largest is obviously the guilt Cal feels and the secret which he has to keep from Marcella.
Although he feels very strongly for her, Cal realises that they cannot be together "He was suffering for something which could not exist" . Each second spent with her is like borrowed time. Yet the happier he is with their relationship, the more he feels that he is being eaten inside from his guilt, he knows they cannot go on together. Marcella in shown by the author to be extremely innocent, she has put so much trust in Cal, which makes him feel even worse about himself. Marcella is shown to almost be pure and childlike in many ways, such as her excitement when it snows.
Another obstacle which faces them is the age difference, although mature from his life experiences, Cal is little more than a child. Whilst Marcella, ten years his senior, is a well travelled widow with a child of her own to consider. Cal has also brought about troubles between them by himself. He realises that Marcella would react badly to the fact he spied on her whilst she was having a bath, also she may not feel as trusting towards him if she knew about the way he pre-planned their meetings, snooped in her room and took on an almost stalker like character.
The novel is very touching; it is easy for a reader to become caught up in the story. Also it deals with so many issues, yet does not overwhelm the reader with politics of the time. Yet, shows the harshness that people had to face every day, it also shows how authority is not always to be trusted, this is through the way that the Catholic people are treated by the British police. The novel deals with bullies, through the actions of the men in the IRA, mostly Crilly, and it deals with violence and loss.
Yet, although this novel is far from simply being a love story, it is primarily based around Cal's feelings for Marcella. The way in which the author deals with their relationship has been done sensitively and subtly, the reader becomes involved with the story to an extent that it is almost impossible to believe that Cal and Marcella don't exist. In the scenes where their love making is being described, the author has allowed the reader to follow his point without being brash or sordid, the scene is believable but not over-sentimental and "Americanised".
The feelings that Cal and Marcella have for each other are shown to be completely "pure", it has been contrasted well with the violence and hurt all around them. This has been shown distinctly in Cal's activities, his accidental meeting with Crilly at the library and narrow escape from the police, contrasts greatly with his actions with Marcella when he returned. It is shown clearly the comfort he finds with her, even although it is shrouded by his guilt.
As the novel progresses, although becoming closer to Marcella, he is becoming more and more unhappy, his conscious is playing heavily on him, and the novel builds to the powerful ending which is filled with uncertainty, sadness and surprisingly, hope. Cal has finally been forced to come to terms with his guilt. It would have been impossible for him to have carried on his life, terrified of Crilly, running from the law and not being able to bear his soul to the one person he loved. The tragic ending had been threatening to appear from the start, yet it still stuns the reader.
Cal wanted to be caught, he wanted to be punished for what he had done "as he stood in a dead man's Y-fronts listening to the charge, grateful that at last someone was going to beat him within an inch of his life" This basically sums up Cal's attitude throughout the book, he was trying to seek forgiveness and knew he could only be at peace with himself if he was punished. Cal had tortured himself for his actions; he had kept the image of the man dying freeze framed in his head, and could not have possibly surrounded himself anymore with reminders of the man he had helped kill.
Cal needed to be found out so he could "cleanse" himself. Although the novel ends at a point where he and Marcella were ripped apart, and Cal was about to be physically assaulted and judged by police who would discriminate against him, we are left with a sense of hope as Cal may come out of this stronger. He will hopefully find peace within himself and then be able to attempt a relationship that was fair with Marcella, where he can be honest with her. If she could ever understand and forgive him, he may also be able to find his peace with God, stop torturing himself an at last find happiness.
Related Topics