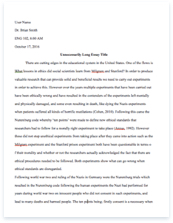 The whole doc is available only for registered users
A limited time offer! Get a custom sample essay written according to your requirements urgent 3h delivery guaranteed
Order Now
Imagine that you are a theatrical director and that you are preparing for a professional performance of a play. One of the actors is concerned that he will not be able to create a credible character in this difficult to set play. Advise the actor as to how you want the role to be approached. Talk him through the play, explaining how he should develop relationships with other characters within the play and how difficult sections of the play should be managed. (You must quote from the play to illustrate the points that you make. )
I have chosen you after auditioning many others to play the part of Donald Pearce in the short play Between Mouthfuls within the series of plays called Confusions by Alan Ayckbourn. You have come to me, as you appear to be concerned as to whether or not you will be able to create a credible character. As your director I am here to advise on how I want the role to be approached, I will also explain to you how you should develop your relationships with other characters within the play and how difficult sections of the play should be managed. I would like to establish exactly why you feel you are having problems.
I have directed this play a number of times and many of my actors have come to me expressing difficulties and doubts. Some of the problems they found themselves experiencing were simply that they found it difficult to deal with the serious issues of separation, obsession and isolation. Some of them had been having similar problems in their own families and found it undermining to laugh at such circumstances. Others simply didn't feel they could really get into character in such a short play in such a short space of time and they found it challenging to act with such small group of actors.
To get to the bottom of your problem I think we first need to make sure you understand a little about Alan Ayckbourn himself, his style of writing and the nature of his plays. Alan Ayckbourn is one of the most prolific writers for the English stage, having written and produced, on average, one full-length play or comedy every year since 1965. He started his theatrical career as an actor and stage manager with Donald Wolfit's company but he later moved to Stephen Joseph's Studio Theatre Company in the early 1960's, where he began directing and writing.
Many of his most successful plays began at Scarborough where he is Artistic Director of the Library Theatre. His plays have their roots in the tradition of farce rather than in experimental theatre. He has stretched the boundaries of comedy and farce as his work has developed. Increasingly, the comings and goings of married couples are injected into his plays with a note of black comedy and social groups are fraught with the suggestions of the darker arenas of human interchange. In his own words: "I brought light and darkness face to face on stage, clear cut and identifiable. "
Ayckbourn's success may be accounted for in that his work is challenging, but within strict limits; his subject matter has tended to be of middle-class values and of lifestyles under threat, which form plays with theatrical convention but is always firmly rooted in the familiar structures of farce and West End comedy. He often writes about the middle classes in order to explore the more serious issues of modern life. In my opinion it is not just enough to know the authors background and his motivation but it is also necessary to discover the nature of the play and the character you are playing.
Between Mouthfuls is one of a series of five interlinked one-act plays called Confusions, which are typical of his interactive comedies of human behaviour. Usually in his plays Ayckbourn takes an apparently normal or ordinary situation and setting and proceeds to play with it both in order to entertain and to draw his audiences attention to what concerns him most, and his concerns can be very serious indeed. The fact that he chooses to portray them through the medium of comedy only serves to heighten the awfulness of what he reveals in the action of his plays.
Although his audience cannot keep from laughing they must also be aware of the darker aspects of his plays. Confusions is no exception to this rule. The plays are alternately naturalistic, stylised and farcical, but underlying each is a problem of loneliness. Whether the problem concerns marital conflict, infidelity, or motherhood, is set on a park bench, or at a village fete, the characters are immediately familiar and their cries for help instantly recognisable. In my opinion it is of vital importance to keep this factor in mind when taking part in a production of any of the plays within Confusions.
Without this strong message the plays are not worthwhile. It is obvious to see how this is applicable in Between Mouthfuls as we can see that it is an extremely funny play while at the same time it deals with the serious issue of disintegration of marriage. The character that you will be playing is Donald Pearce. Pearce appears to be a very dedicated businessman. Throughout the play his character unravels, there isn't one point in the play where his character appears pleasant. Charming maybe, but not pleasant. As a director there are many things I have to consider when advising my actors.
These things are, tone of voice, costume, stage direction, setting, visual details for example body language, timing, the part the audience plays and the way the characters interact with each other. I think the best way to help you would be to take a couple of these points in turn and discuss how we think it would be most appropriate for you to approach it as Pearce. I am going to start with tone of voice. At the beginning of the play Pearce appears to be rather sarcastic. He treats the waiter with disrespect as if he is talking down to him. Pearce is very impatient we can tell this from his curt replies to the waiter: Yes, I've just said I did" and "That's really rather why I reserved a table for two". It is important that you exaggerate this aspect of Pearce's character right from the very beginning of the play. The audience will sit up in their seats when they here how Pearce is treating the waiter. In my opinion Ayckbourn did not intend Pearce to be a character that the audience liked, he intended him to be a character who they are able to relate with, his intention was for him to be a character who represents a side of themselves they prefer to keep hidden away. Throughout the play Pearce's character develops.
As I have said at the start we see a rather unpleasant side to his personality. Towards the end of the play it doesn't get much better. He goes from being sarcastic and impatient to angry and resentful. To emphasise this point to the extreme I would advise you to at the beginning of the play appear rather withdrawn and shy, you should seem keen to get things over with and avoid confrontation. This would explain the curt answers and impatient attitude. At the end of the play make it seem almost as if Donald Pearce is coming out of himself, the audience is being faced with his true colours for the first time.
We can see this in the play from the way he talks to his wife and the waiter: To the waiter: "(snarling at him) Yes please" and to Mrs Pearce "(fiercely) Could you kindly try and control yourself" It is essential that you make this extremely meaningful. The audience should be left feeling that they know the character of Donald Pearce inside out and that he is not someone they would choose to be friends with. I have talked to you about the beginning of the play and I have talked to you about the end of the play but I haven't really talked much to you about the middle of the play.
There is a very amusing conversation between Pearce and his wife where Pearce finds himself having to read out the menu over and over again to Mrs Pearce as she has forgotten her reading glasses: "Mrs Pearce: 'My reading glasses. I've left them at home" and later on: "Mr Pearce: '(fading up) … Dover sole meuniere. Lobster thermidor. Lobster americaine brackets when in season. Scampi – all sorts of scampi – grilled halibut … (he fades out). ' This could possibly be the section of the play which receives the most laughs from the audience but it is all to do with timing, which I am going to go on to talk about next.
Timing is an essential factor in all plays produced at this level but it is particularly important in Between Mouthfuls. The reason for this is because the audience has to follow two conversations at the same time. If you do not pick up where you left off then there is no way the audience is going to be able to follow what is going on. You must come in with your lines exactly on cue for the play to be able to work and run smoothly and it is important that even when you are not speaking that you keep on acting all the time as if your conversation is still in full flow.
The audience will still be watching you even if someone else is speaking, so it is important that not only are you mouthing the words but that your conversation is animated as well. When it is your turn to speak I would advise not to speak at full volume at first, fade in so that the audience are following everything that the waiter hears. It is as if they walk into your conversation. The same applies for when you lines are finishing, fade out as the waiter moves away. The next factor I am going to talk about is visual details, in particular body language.
As I said before it is important to keep your conversations animated, this can be done using body language. I think the best way to do this is to use hand gestures. To show frustration put your hand on your head or run your fingers through your hair, to show anger clutch at the side of the table or hold on to each side of the chair, to show boredom twiddle you thumbs or drum a silent beat on your knee. These minor details are what make the production come alive and it helps the audience to really get absorbed in the play. Throughout the course of the play Pearce's body language changes depending on whom he is talking to.
We all know that in real life we change the way we act according to who we are with or the message we would like to get across. For example if we are talking to our peers we are very well mannered and polite whereas if we are talking to someone younger than ourselves or someone we are in charge of we tend to talk down to them or treat them with a little less respect. This is exactly the same for Pearce. As we know Pearce talks down to the waiter, treating him with disrespect, he is very condescending. It is almost as if he is treating him as a servant: "Bit on the chill side.
It'll do. Go ahead. " This is an example of how Pearce doesn't bother to make the effort to thank the waiter or pay any kind of attention to him whatsoever. The manner in which Pearce talks to his wife is completely different from the way he talks to the waiter. Pearce seems to be permanently annoyed and frustrated with his wife, not giving her enough of a chance to state her opinion. He never quite looses his temper though as he knows that because she is his wife he has to put up with it however agitating he may find her: "Are you deliberately trying to annoy me this evening? and "For the last, time will you pull yourself together. " These are two examples of how we can definitely see that Mrs Pearce is getting on Mr Pearce's nerves but he is afraid to loose his temper as it is his wife and will give him a bad reputation. The way Pearce treats Martin is once again different. You can tell from the way he speaks that he is trying to emphasise the fact he is the boss and he is in control and that if Martin put a foot wrong he has the power to ruin him. I would say that he sweet talks Martin as he knows he is in a higher position, some would say he is hoity-toity: Well, I'll tell you what. I've just got to have a quick mop up in the Gents. Won't be a second. Then – fancy a quick brandy in the bar? " and "Not at all, not at all. I think after all that stalwart work you've done on that report I probably owe you meal, don't I? " These are examples of how Pearce completely changes his tune at the end of the play to talk to Martin. He has just finished having a major argument with his wife, which could lead to the end of his marriage when he meets his employee and immediately turns on the act some wouls say he puts up a front.
This all seems to be to do the with tone of voice but in fact it is not, it is also to do with the manner in which he behaves and to get this across body language plays a vital role. I would advise you to think a lot about facial expressions. Think about when it is appropriate to frown, when it is appropriate to smile, when it is appropriate to screw up your eyes or scrunch your nose and when it is appropriate to raise your eyebrows. It is also necessary to consider the way you think Pearce would hold himself. Would he stand up straight, would he slouch?
These are questions you need to ask yourself. Another question which needs considering is what kind of clothes you think Pearce would wear. This leads me nicely in to talk about costume. Costume also plays a vital role in the production of a play. Without costume a play would not be real. The audience would not see the characters being played but just the actors. The play would not come alive. For this reason costumes are necessary. Judging from what I know and have gathered about Pearce's character I would say that he is not too difficult to put into costume.
He is an uptight businessman very concerned about his reputation and how appears. For the reason I would put him in a suit, or smart trousers, shirt and a tie. The audience plays a very important role in the production of a play. For every detail we should be thinking how the audience would see it, how they would react, would it make them laugh and would it make them forget everything else around them and make them fully focussed on the play. The audience should feel involved, they should leave the theatre feeling that they have been involved in something magical, something they will never forget.
Due to this fact the actors should really know thoroughly not just their lines but also their character and the background of the play they are performing in. They should be proud of their performance if they feel they have done well and they have really felt that they were their character then it will have seemed this way to the audience. In Alan Ayckbourn's own words: "Always work with something you admire and not with something you only set out to make fun of. That way you might even manage to raise your game rather than lower it. "
In the end I would say I am your director and I am here to help and advise you in the best way that I can, but at the end of the day I am not the actor and cannot do the job for you. I can tell you the way I would like things to be done but it is up to you to go away and out it into context. I have given you all the aid I think you need and my last point would be to say to you to always remember that although Alan Ayckbourn's plays are produced in the medium of comedy they all deal with society, they all present a gloomy prediction of a possible future world where society, as a result of the behaviour portrayed, has all but collapsed.
Related Topics