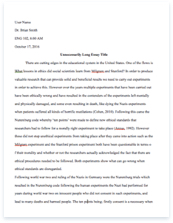 The whole doc is available only for registered users
A limited time offer! Get a custom sample essay written according to your requirements urgent 3h delivery guaranteed
Order Now
Dear parents, I'm writing to you to inform you about your children's progress with me after one week of looking after them. From the very first time that you asked me to take care of your children, I was extremely excited as I will have a chance to get to know them better. In the beginning, the children were very naughty and lazy. They didn't act like grown ups and they behaved very immaturely. They kept swearing to each other all the time, calling each other names. I explained to them that that wasn't appropriate for their age and they said to me that it was a joke. Some children were violent as well.
They were fighting like wild animals. The worst thing they did was to make my tidy room messy. I couldn't let them do what they want. It wasn't easy putting them in order. I set them some jobs to do. They had to sweep the yard, tidy the house and I taught them how to cook some delicious cakes. For breakfast they ate oat cereals and if they didn't eat it all up, I gave them extra cleaning to do. They learnt to respect the adults and to appreciate what they have. In my surprise I didn't hear them saying anything rude at all. On day three, they were introduced to my educational programme.
I taught them how to do arithmetic sums using their mind. They improved their reading skills while at the same time developing a better character by reading some more tales from the nineteenth century. They were also trained to identify weeds. They weren't allowed to re-enter the house if they hadn't told me the correct name of the plant. They became very disciplined. Unfortunately, one day when we went to the town, the tried to run away from me but of course that didn't happen. To punish them, I gave them a lecture on philosophy and morals and sent them to bed with just a slice of bread, some cheese and a lettuce leaf.
I have many plans for next week. Firstly, I am going to extend their educational programme. They will have to do more complex calculations and I may teach them some algebra as well. I am going to show them how to cook pasta with a special sauce. We are going to study the famous Romeo and Juliet of William Shakespeare. Lastly, we are going to the forest to identify more rare plants and trees. I am really satisfied by the children's improvement in behaviour and I think that even though I am a little strict, they love me.
Related Topics