Analysis of the character Bertha Mason and her importance in the novel Jane Eyre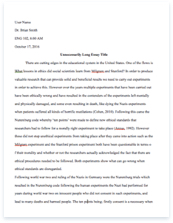 The whole doc is available only for registered users
A limited time offer! Get a custom sample essay written according to your requirements urgent 3h delivery guaranteed
Order Now
Bertha Mason is quite possibly the biggest antagonist in 'Jane Eyre'. Although Master Reed and Mrs Reed are emotionally and physically cruel to Jane, Bertha potentially does the most amount of damage to her, intentionally or indirectly. The scene in which Bertha is revealed is arguably the most important scene in the novel. Occasionally referred to as the 'madwoman in the attic', she is not only a huge part in Jane Eyre but a massive part of literature as well.
Although Bertha only appears a few times in the novel, Charlotte Bronte has managed to invent a character that essentially creates the stories conclusion and all the unfolding drama surrounding it. Bertha is an unknown character throughout the beginning of the novel, yet even when Jane and the reader are finally introduced to her, we still know very little about her.
Although Mr Rochester tells us the story behind his and Bertha's marriage and how she ended up locked in the room on the third floor, there is still an air of mystery around her and when she is first described by Jane's own eye, the reader cannot help but be fascinated and appalled at the same time. Jane describes her first experience of seeing Bertha as '… at the farther end of the room, a figure ran backwards and forwards. What it was, whether beast or human being, one could not, at first sight, tell… ', although a horrible, chilling description, the reader is left enthralled and yearns to know more.
In this passage, Charlotte Bronti?? uses language that gives us a vivid picture of what it was like to behold this crazy woman. We know a little of Bertha's history, for example, how her mother was mad and her brother a 'mute idiot', perhaps this knowledge made Rochester prejudice against Bertha, and he probably became a little wary of her. She may have then shown herself as the true mad woman she was, or Rochester, on the look out for signs of insanity, began to notice traits in her that weren't there, or he exaggerated them greatly. He then declared Bertha crazy and proceeded to have her locked up.
Of course Rochester is shown in the novel to be doing what was best for her yet also denying himself the embarrassment of having himself a mad wife. However, locking Bertha up for years of isolation would only have increased her insanity. She remains a mystery throughout the novel and although her acts are most likely to be construed as malicious, it is possible, especially when she jumps out of the window, to feel sorry for this disturbed woman who is finally free of her physical imprisonment in her room, and her mental imprisonment that her illness has caused. Jane Eyre' is hard to categorize into a genre.
It has been said that it is a strange hybrid of three genres: the Gothic novel; the romance novel; and the Bildungsroman. If it were not for Bertha Mason, it is possible that one of these genres would not be applied to 'Jane Eyre' at all. Bertha symbolizes all things Gothic in the story. She creates the tension that comes with the knowledge that something is going on at Thornfield Hall that is not quite right. This secret builds a crescendo that the reader greatly anpticipates as the plot develops.
The novel also has very dramatic parts and there is a thick layer of dramatic development surrounding both fires and the stabbing of Mr Mason, which Bertha is responsible for. She also creates the climax of the plot, the fire at Thornfield causes Jane to reignite her love for Mr Rochester. The fact that Bertha dies in the fire, as cruel as it sounds, sets the scene for the perfect ending. Mr Rochester is no longer married and Jane would not have to be his mistress.
Without Bertha the plot would have been relatively drama free and would most likely have ended with Jane and Mr Rochester getting married straight away after he asked her the first time. Bertha allows there to be a dramatic twist and therefore, when Jane and Mr Rochester finally do get married at the end, we are fully satisfied and all our doubts and queries have been answered. Bertha Mason, arguably, is one of the characters in English literature that symbolizes the most. Some see Bertha to be a symbolic representation of a trapped, repressed wife.
In the Victorian times, wives would not be allowed to go out of their own free will and would sometimes be cooped up for days. As a result they, could become slightly mad, their emotions only coming out in frenzied bursts, and feeling panicked and alone the rest of the time. Some also construed Bertha as a symbol for the way that Britain, at the time, turned a blind eye to the cultures and people they were not educated in, or could not understand. It has also been said that Bertha expresses all the feelings that Jane does not.
Bertha lets out all of Jane's anguish and worries. For example, Jane worries about marrying Mr Rochester for fear of becoming trapped and imprisoned. However she does nothing to express this worry, yet Bertha then rips up Jane's veil. Perhaps it was an act of defiance against the principle of marriage which Jane is so fearful of herself. Jane, after the failed wedding, later realizes she needs to leave Thornfield as it has become a place of woe and entrapment for her now. Bertha later burns down Thornfield.
Jane deals with her feelings sensibly and quietly, it could be said that Bertha then deals with Jane's feelings in the angry, fiery way that Jane represses. Bertha signified a lot of issues that were around at the time the story was published. Strangely, readers may end up relating, or at least feeling sorry for her. She contributes a lot to the story and the plot of 'Jane Eyre' would be significantly different if it were not for Bertha. She gives the novel danger and drama along with tension and secrets. She also, indirectly gives us the happy ending we crave.
Related Topics