Act 2 scene 5 of "Twelfth Night" makes for delightfully funny theatre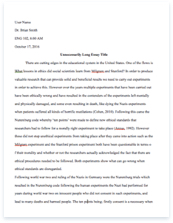 The whole doc is available only for registered users
A limited time offer! Get a custom sample essay written according to your requirements urgent 3h delivery guaranteed
Order Now
Illyria is William Shakespeare's illusory world of drama and delirium, an impulsive world of mistaken identities and misdirected passions, a world which exists only in the imagination, a world where dreams are realised, fantasies are worked out and lessons are learned. "Twelfth Night", the last of Shakespeare's romantic comedies, takes place in the kingdom of Illyria where almost everyone "noble" has fallen is love with someone inappropriate to their rank and nearly all of the underlings have forgotten their place. It is considered to be one of the most delightful of Shakespeare's comedies.
It allows Shakespeare to give "experiences to characters, settings and characterisation, and also reflects on the idea of Twelfth Night. " "Twelfth Night" is usually considered to be a reference to epiphany, on the twelfth night after Christmas. In Elizabethan times, this holiday was celebrated as a festival in which everything was turned upside down – much like this upside-down, chaotic world of Illyria in the play. It is against this background that the story is played out and humour is ongoing throughout, Act 2, Scene 5, the scene under discussion, being one of the most humorous scenes in the play.
In the garden of Olivia's house, Sir Toby, Sir Andrew and Maria along with Fabian, one of the Olivia's servants are all prepared to play a great practical joke on Malvolio, the strait-laced steward or head servant in the household. Malvolio is very efficient but also very self-righteous. He has a poor opinion of drinking, singing and fun and his haughty attitude has earned him the hatred of Sir Toby and his friends, who together plan his downfall and intend to "fool him black and blue. " In order to do so, Maria has forged a letter to trick Malvolio into thinking that Olivia is in love with him.
Maria has been spying on the steward and knows that he is fast approaching. She drops that letter in the garden path, where Malvolio will be sure to see it. She then exits, while the three men hide among the trees and shrubbery eager to see if the "trout" will be "caught with trickery". Malvolio approaches, talking to himself, fantasising about his remarkable ambitions, one of which extends to marrying Olivia and becoming, as he puts it "Count Malvolio" he is deep in thought at what it would be like to be Olivia's husband and the master of her house. He would have power over all the other servants and even Sir Toby.
The hidden watchers cannot help jeering at Malvolio's pride and Sir Toby, in particular, can hardly restrain his outrage at what he hears and it is only the presence of Fabian that stops him from leaping out to beat the "rogue". Malvolio's desire to rise above his station in life feeds his imagination to a ridiculous degree and explains why Sir Toby and the others find his fantasy so ludicrous. Malvolio is an unsuitable match for Olivia not only because he is not of noble blood. He is a commoner, while Olivia is a gentlewoman. As such, it seems so obscene to them that Malvolio would imagine Olivia marrying him.
In the class system of Shakespeare's time, it would have seemed very strange for a noblewoman to marry below her rank. Malvolio finds the forged letter from Olivia that seems to offer hope to his ambitions, using Olivia's seal "her Lucrece" Maria had sealed the letter to make it look even more authentic, addressing it to "the unknown beloved". It contains what seems to be a riddle in which Maria has played with the letters of Malvolio's name and is meant to be both obvious and ambiguous. It suggests that the writer is in love with somebody but must keep it a secret from the world, although she wants her beloved to know.
The first part of letter concludes by saying that the beloved's identity is represented by the letters "M. O. A. I. " Malvolio, works over the riddle in his mind until he has made it come out to mean that he is the beloved (he notes, for instance, that all four of the letters appear in his own name). Various critics have wondered whether there is any further meaning in the letters "M. O. A. I. " other than their obvious status as letters pulled out of Malvolio's name but no widely accepted answers have been put forward. Malvolio comments upon recognising what seems to be Olivia's handwriting.
And there is an obscene pun about which Malvolio is evidently unaware. Examining the handwriting, he notes; "These be her very C's her U's and her T's, and thus makes she her great P's". "Cut" was a slang term for the female genitalia. Once he has convinced himself that Olivia is in love with him, Malvolio, reads the second half of the letter. The mysterious message here implies that the writer wishes to raise Malvolio up from his position of servitude to one of power. He is reminded that "some have greatness thrust upon them" and that he must "cast off" his "humble slough".
But the letter also asks him to show the writer that he returns her love through certain signs, ordering him to wear yellow stockings "go-cross gartered" (that is, to wear the straps of his stockings crossed around his knees), be sharp -tempered with Sir Toby, be strict and rude to the servants, behave strangely and 'smile' all the time. Malvolio vows to do all these in order to show Olivia that he loves her in return and his misfortune becomes a lesson in the dangers of ambition overcoming good sense and for the audience, although humour is there, embarrassment is felt at Malvolio's self-delusion.
After Malvolio leaves, Sir Toby remarks that he "could marry this wench (Maria) for this device… " and "ask no other dowry her but such another jest". Maria then rejoins the men, and she, Sir Toby, and Fabian have a good laugh, anticipating what Malvolio is likely to do next. It turns out that Olivia actually hates the colour yellow, can't stand to see crossed garters, and certainly doesn't want anybody smiling around her right now, since she is still mourning after her brother's death. in other words, Malvolio is destined to make a very great fool of himself and the conspirators all head off together to watch the fun.
Our pity for Mavolio only increases when the triumphant vindictive Maria and Toby confine him to a dark room in Act IV as he desperately protests that he is not mad. Malvolio's sad delusion; "every reason excites to this, that my lady loves me", his pontificating and pompous manner as well as the fact that he is totally unaware that he has been set up and is being watched, adds much to the humour of the scene. The hidden watchers explosions of rage and later, glee and the fact that there is a chance that they might give up the game away keeps the audience not only laughing but also on the edge of their seats.
Related Topics