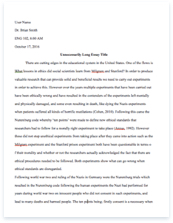 The whole doc is available only for registered users
A limited time offer! Get a custom sample essay written according to your requirements urgent 3h delivery guaranteed
Order Now
A Fine Balance was a novel, I had read in my middle schooling years. I thought it was a terrific and moving novel with all the aspects well linked and throughout to intrigue and question the reader. This novel had given me hope when in doubt and expanded my knowledge of less fortunate people in our society. As the reader, it transformed the meaning of life and gave an insight of what and could happen to the poor people in India and their living circumstances. The two main characters where embraced with series of misfortunes that strikes the readers sympathy.
Plot:
A fine balance is set in the 1970's in India and explores the effects on the state of emergency on the lives of ordinary people. The story is told through many fazes; from meeting the main character Dina, to the lives of her tailors, Ishvar and Omprakash who are Nephew and Uncle.
In an attempt to break away from their caste, Ishvar's father apprentices his sons to a tailor, and they became tailors. Soon after the tailoring tradition passes on to the next generation, changing from untouchables to tailors. Uncle and nephew soon move to Mumbai to find work, as a consequence of the pre made clothing shop that has just opened. Dina is the widow, who has just broken away from her over protective brother and moves into the flat of her deceased husband. She finds it hard to cope financially as a widow so a friend recommends her to find student boarder. She quickly informs relatives and friends of her spare room and soon enough Maneck the soon of her friend moves in.
Each character in the novel has their own separate story to tell, Maneck is from a small hill village in northern India and decides to move to the city to acquire a college diploma incase his father's business is no longer available. His father does not approve of this back up solution but goes forth with the idea. The characters all from different backgrounds are all brought together by the economic forces changing India.
Dina is initially unsure about whether to treat the tailors as workers or guests, as they work in her house. Maneck is told not to talk or socialize with these tailors because he is considered of a higher class but forms a strong bond with the nephew, Omprakash. Soon after, these four characters learn to work together in a productive environment even come to a friendship.
Dina has a hard exterior, but when it comes to a crunch, she is a real softie this is evident when the tailors get invited to live with Dina and Maneck and come to enjoy each others company. Although it seems this novel will end as a fairy tale is certainly is far from that. Ishvar and Omprakash take a break and go back to their village to look for a wife for his nephew, they are taken by 'officials' in a mass raid to keep India's population down or as they said 'family cleansing'. This takes a toll as Ishvar the uncle, suffers from a deadly infection in the groin area and is forced to amputate both his legs.
Many years pass, Maneck goes to Saudi Arabia after completing university. Dina is evicted from her house and goes back to her over demanding brother and becomes almost the 'slave' of the household, spending her days cleaning. When Ishvar and Omprakash come back to Dina, after many unseen years they find Dina's flat empty. They sadly come to be beggars – which was common in India, as they were not able to find Dina and their sewing machines.
Characters:
Mistry introduces Dina Dalal, the main character of this novel when she was a child in the middle class caste living in a city by the sea in India. Her father falls ill when he volunteers for a dangerous job in the jungle as a doctor. She is refused a university education by her brother and is harassed to marry a rich man. The character Dina Dalal is perceived as a hard woman because of all the tragedies that have happened to her through her life. Although she has a hard exterior the gentle Dina reveals herself throughout the novel, an example of this is when she forms a strong relationship with the uncle tailor, Ishvar, at one moment it was considered more than a friendship, "She liked Ishvar's face, the type that would put people at ease and encouraged conversation." though she had vowed that she would never marry again.
Maneck, the student boarder who is chosen to live with Dina is the boy who grew up in the northern mountains of India. His family was well off; opening and owning a well run deli and even producing the first beverage, Kola. Events cause him to be sent to the city to become schooled, as his parents thought of this education as a back up from running the family own Deli. Still young and naive, Maneck is forced to live in the school dorms where he is constantly violently bullied by the other students," What was there for anyone to laugh about in this wretched place?" Once he had enough and took up the courage to write to his parents of the horrific torture he has to go through every day. This action let him to stay with Aunty Dina Dalal.
At the same time, two men, an uncle and a nephew, from a caste-structure area are terrorized by the owner of the farm. Ishvar and Omprakash's family are part of the Chamaar caste were considered untouchable. Their father had started Isvhar and his brother (Omprakash's father) into tailoring business which was considered a higher caste, although it was forbidden, "Crossing the line of caste had to be punished with the utmost severity."
Everything was well, until that faithful night when the police officials found out about their secret tailoring project. The officials burnt the house of their relatives with all the family inside. Only Ishvar and Omprakash had survived the horrific ordeal although Omprakash was still very young. Left with nothing, the two men leave for the city to find a job and a wife for the younger one. Once meeting Dina, they were well presented and were always on time, considering they were leaving in a small hutment colony, "There was nothing to distinguish the small hutment colony from the huge slum across the road."
Omprakash the outspoken and naive young boy, would always critist Dina and her effort to help, as Ishvar, the non daring and mature man, would warn Omprakash about speaking to Dina in that offer. Soon Maneck and Omprakash form a strong friendship, with the same qualities and still in their youth. While they went out on the tailor's lunch break, Ishvar would be left behind with the controlling Dina, soon they form a friendship that was meant to last forever.
Themes and Style:
Mistry does not hesitate to put everything in perspective, as a few issues have been raised throughout the novel such as the corruption of the government, women's role and poverty. Although some skeptics have questioned the mood in this novel, I believe this novel was touching and couldn't just help but feel for the characters!
A well debated theme in this novel was the abuse of power. An example of this corruption would be when the Prime Minister changes the law that found her guilty of cheating. The prime Minster also writes new legislation that gave her the right to do whatever she wanted, even if that meant overpowering the people's rights, which to my opinion is unjustified. Police Brutality was also a large aspect in the novel with the compulsory sterilization 'family cleansing', the clearing the streets of beggars to make India a cleaner and better place.. Mistry uses this initial corruption of the Prime Minister to show how quickly people will abuse power if they know they are able to get away with it.
This novel is told through the eyes of an omniscient narrator/ third person who reveal the feelings of all the characters at once. Mistry describes the feelings of the characters by mainly involving their actions and less of their thoughts. Mistry provides in depth detail about the settings and situations surrounding the action. The language of this novel is easy to understand and flows well together, although there are some Indian words inscribed to give a better effect of the understanding to the reader.
Rohinton Mistry is the most talented writer I have come across. The book was gripping from beginning to end and is style of writing is clear, interesting and enjoyable. Mistry describes the feelings of the characters by mainly involving their actions and less of their thoughts and provides in depth detail about the settings and situations surrounding their actions. This book not just celebrates the human spirit but incorporates the truth of poverty and the heartbreak of dreams.
Related Topics