Practice Problem of Nurse Staffing Marialena Murphy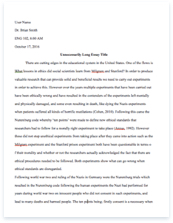 The whole doc is available only for registered users
A limited time offer! Get a custom sample essay written according to your requirements urgent 3h delivery guaranteed
Order Now
Application of Theory to the Practice Problem of Nurse Staffing Nursing theory influences the practice of nursing in a multitude of ways that can have a profound impact. Theory provides a framework to support and define nursing practice, support quality of patient care, and can be implemented in practice situations to provide solutions to nursing practice problems. Applying theory to resolve nursing challenges can be utilized in educational and research settings, direct patient care situations, as well as in administration and management of nursing care services. The benefits of applying theory to address a practice dilemma can be demonstrated by applying Jean Watson's theory of human caring, and Ken Wilbur's integral theory and examining how these theories impact the problems surrounding nurse staffing situations in an acute care hospital setting. Practice Problem Identification and Importance
A review of the nursing literature demonstrates that supporting nurse staffing ensures quality nursing care for patients and has been an ongoing challenge for nurse managers and administrators. Failure to ensure sufficient numbers and compassionate nurse staff has been demonstrated to negatively impact patient satisfaction and outcomes. The nurse staffing problem is not limited only to ensure adequate numbers of staff that are being lost in the acute care settings due to overwork, burnout, compassion fatigue and injuries; the nurse staffing problem also includes the impact to patient care and to the nursing work force when compassion and caring is absent and the negative effects this has on both the patient and the nurse (Douglas, 2010). Traditional methods of addressing nurse staffing issues with financially based recruitment and retention plans have not resolved these issues; however, applying the theory of human caring to the issue of nurse staffing provides important insight and solutions that can assist managers, administrators and organizations to improve the delivery of care, support nurses as a valuable resource and improve patient outcomes. Theorist Biography
Jean Watson, PHD, RN, AHC-BC, FAAN is a distinguished professor of nursing, and recipient of the Murchinson-Scoville Endowed Chair in Caring Science, at the University of Colorado in Denver, Colorado. She is a scholar, author, teacher, and founder of the Watson Caring Science Institute, an international, non-profit foundation that is dedicated to supporting, expanding and extending the theories and practices of human caring in healthcare (Watson Caring Science Institute, n.d). Jean Watson has six honorary doctorates and has traveled throughout the world cultivating, teaching and operationalizing the theory of human caring in the work of nurses and health care. Jean Watson was born in West Virginia in July of 1940. She graduated from nursing school in 1961 in Virginia and then went to the University of Colorado to complete her BS, and MS in nursing and her Ph.D. in 1973. Concepts and Propositions of the Theory
The major concepts of the theory of human caring are based on the assumption that the essence and foundation of nursing resides in caring science as the crux of the discipline of nursing (Watson, 2008). Interpersonal interactions are the primary expression of caring, however caring is not necessarily limited by physical, space or time limitations and this relational connection provides a reflection of our humanity in each other (Watson, 2008). Caring can be described in ten carative factors or processes that promote wholeness, healing, health and the process of evolving and growth for the individual and family. Caring harmonizes with curing and medical science while providing authentic relationships that encourage the "emergence of human spirit" (Watson, 2008, p. 17).
Caring and the practice of caring is central to the profession of nursing (Watson, 2008) and relational caring is viewed as an ethical, moral, philosophical, and values guided foundation. The ten carative factors/caritas processes outlined in Jean Watson's theory of human caring can be viewed as nursing interventions that describe and express the connection between caring and love. "Caritas comes from the Latin word meaning to cherish" (Watson, 2008, p. 39) and summons compassion, caring, love, forgiveness and equanimity into the relations between self and other in the practice of nursing. The ten caritas processes include:
1. Practicing loving kindness toward self and others.
2. Instill faith and hope in others.
3. Nurture individual beliefs and practices for self and others.
4. Promote helping and trusting relationships.
5. Acceptance of positive and negative feelings.
6. Creative solution-seeking using scientific methods and all ways of knowing.
7. Genuine teaching and learning that supports individual needs.
8. Creation of a healing environment that attends to physical, societal and spiritual needs.
9. Providing acts of healing by attending to basic human needs.
10. Remaining open to mystery and the unknowns of existence. (Watson, 2008)
These assumptions of the theory of human caring and the caritas processes apply at the level of self, other and also in a societal and leadership sense. The theory and processes are specific enough to be interventions that apply in nurse patient or interpersonal relationships but have a breadth and universality that can also be applied as leadership principles. Theory Applied in Practice
An example of how the theory of human caring has been applied in nursing leadership and administration is described in "A caring approach in nursing administration" (Nyberg, 1998), which demonstrates how a foundation of caring provides an ethical framework for nursing management, quality management and organizational effectiveness. The theory provides a framework that leaders can use to restore "nursing's value-guided vision of care" (Watson, 2000, p. 2) that allows leaders to care for the nurses and patients and promote wholeness, healing and allow nurse leaders to regain their true vocation. Utilizing the theory, nurse leaders can provide an ethical and moral support to address a variety of practice problems in the administration and delivery of patient care. Nurse staffing is vital to the delivery of patient care (Douglas, 2010).
Although many resources are spent attempting to manage the workflow, optimize staff hours and improve through-put, there is still much to be learned about the caring side of nursing and how that impacts nurse retention, patient satisfaction and the economics of the delivery of care (Douglas, 2010 p.416). Compassion fatigue in nursing results in a situation where "too many nurses leave acute care where they are so needed" and can have detrimental effects on the health of the nurse, the delivery of care, and also the patient's feelings of being cared for as well as patient outcomes. Practice Change Hypothesis with Theory Implementation
Nurse leaders who utilize the theory of human caring in their practice can address nurse staffing issues in a variety of ways. One example of implementing a caritas process to impact nurse staffing would be for nurse managers to support staff nurses to engage in self-care activities and practice loving kindness for self and others. Developing and implementing policies that ensure healthy work practices, limiting work/call hours and providing healing support space and time for nurses to rest and rejuvenate can help to operationalize this practice. This one example illustrates how incorporating the theory of human caring in even one small way could have a large impact on the nurses work environment as well as impact their own perception of being cared for. Demonstrating the theory as a nurse leader, opens the door for staff nurses to begin to incorporate caring in a more thoughtful way in their own practice to impact their interactions with patients. The impact and connectedness between management, nurses and patients is more deeply understood by examining Ken Wilbur's Integrated Theory. This theory examines consciousness and connectedness in human psychology and relationships and has been borrowed to support nursing theory related to human caring. Borrowed Theorist Biography
Ken Wilbur was born in 1949 in Oklahoma City, Oklahoma, graduated from high school in Lincoln, Nebraska and attended Duke University to study medicine. After his first year at Duke he became interested in eastern and western psychology and philosophy and pursued the study of consciousness and writing. He has been termed "the Einstein of consciousness research" (Spirituality & Practice, n.d, para. 2) due to the original and revolutionary concepts that he developed and has incorporated into Integrated Theory. In 2000 Wilbur founded the Integral Institute, whose mission is to awaken humanity to full self-awareness (Integral Institute, 2009, para. 1). Wilbur's work has been referenced as support for Jean Watson's theory of human caring in several of her books, including "Nursing: The philosophy and science of caring" and "Caring science as sacred science". Theory Applied in Practice
Integral theory synthesizes Western and non-Western understanding of consciousness and has been applied to business, politics, art, ecology, spirituality, education, medicine and psychology and researchers have developed applications in leadership, coaching and organizational development (Integral Institute, 2009). In leadership, this theory provides a blending of available leadership theories and applies them from a variety of perspectives. The holistic model described by Wilbur focuses on a fundamental interconnectedness (Reams, 2005), which is described in a four quadrant model that examines self and collective aspects as well as internal and external aspects. Integral leadership theory has been applied at West Point with cadets and instructors and at Notre Dame University's Mendoza College of Business (Reams, 2005). Practice Change Hypothesis with Theory Implementation
Implementation of integral theory in the leadership of nurse managers challenged with nurse staffing shortages can be a positive method to promote a more holistic approach to remedy the root causes of staffing issues. By utilizing the four quadrant model Wilbur has developed (Reams, 2005, p. 120) leaders can benefit from understanding the interconnectedness of decisions made by organizations and leaders and the impact on nurse staffing and patients. Attaining an understanding and consciousness of the leader's self-development and the impact of this level on the strengths and weakness of the leader is also important (Reams, 2005). Potential Challenges with Application of Theory to Practice
Application of theory to the practice challenge of staffing is fraught with some potential challenges. Some potential objections to using these theories to address nurse staffing and leadership development are that it requires significant education and change. It does not rely on old familiar methods for recruitment and retention, which although unsuccessful in resolving issues long term, continue to be popular in hospitals and healthcare institutions. Another potential challenge is that theory may be seen as too abstract by leaders not familiar with grounding practice on a theoretical framework. Summary
Nurse staffing challenges are most commonly addressed with short-sighted, reactionary methods such as recruitment bonuses or additional pay incentives that do not address the root cause of the problem. Applying the theory of human caring and integral theory to address the practice problem of nurse staffing offers the opportunity to make real and lasting long term changes that will shape more caring leaders and patient care environments. Utilizing a theoretical framework to transform nursing leadership and organizations will improve nurse staffing and improve quality outcomes.
References
Boykin, A., Schoenhofer, S., Smith, N., St. Jean, J., & Aleman, D. (2003). Transforming practice using a caring-based nursing model. Nursing Administration Quarterly, 27(3), 223-230. Burtson, P., & Stichler, J. (2010). Nursing work environment and nurse caring: relationship among motivational factors. Journal of Advanced Nursing, 66(8), 1819-1831. Douglas, K. (2010). When caring stops, staffing doesn't really matter. Nursing Economic$, 28(6), 415-419. Douglas, K. (2011). When caring stops, staffing doesn't matter: Part II. Nursing Economic$, 29(3), 145-147. Integral Institute. (2009). http://www.integralinstitute.org/?q=node/1 Nyberg, J. (1998). A caring approach in nursing administration. Retrieved from http://books.google.com/books?hl=en&lr=&id=mrpHtbI2EY4C&oi=fnd&pg=PP7&dq=jan+Nyberg+nursing+leadership&ots=BZeOp82bnm&sig=R9MbTfkvCi1PCI4kbQBeDd7mU8M#v=onepage&q=jan%20Nyberg%20nursing%20leadership&f=false Reams, J. (2005). What's integral about leadership?A reflection on leadership and integral theory. Retrieved from http://integral-review.org/documents/Whats%20Integral%20About%20Leadership%201,%202005.pdf Spirituality & Practice. (n.d). http://www.spiritualityandpractice.com/teachers/teachers.php?id=310 Wade,
Related Topics