Poverty, Perseverance, and Humor, oh my!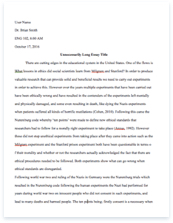 The whole doc is available only for registered users
A limited time offer! Get a custom sample essay written according to your requirements urgent 3h delivery guaranteed
Order Now
Pulitzer Prize winning memoir "Angela's Ashes" written by Frank McCourt is a phenomenal tear jerking memoir written about Frank's childhood growing up in extreme poverty. What were most memorable about this book were Frank's poverty, perseverance, and humor. You've never seen real poverty until you've read this book. His father, Malachy McCourt, is an alcoholic who uses all of the dole money (welfare) to get drunk, leaving his family with no money for a whole month which unfortunately happens quite frequently. However, no matter what type of situation his poverty put him in; Frank McCourt never gave up or lost his optimistic spirit that so greatly warms the hearts of everyone who reads this book. The silver lining in this book is the comedic relief. The humor in this book almost outweighs the sadness in this book. Perseverance, poverty, and humor are the 3 elements that stuck out to me most in this book.
The way Frank McCourt explains his financial situation is like nothing I've ever seen before. The way he talks about his financial situation in a completely open and subtle way is heartbreaking. While reading this book, I never detected any sort of "Oh woes me, I'm poor feel sympathy for me" which is something I think everyone has done at some point in their life. I think that's what's so charming about this book. He never tries to get sympathy from the reader but the reader feels it anyways. His poverty is something that the reader has to think about in order to really grasp how sad it is.
"Get yeer clothes says Aunt Aggie, ye are coming to my house till yeer mother is out of the hospital. Jesus above that baby is a disgrace. She finds a rag and ties it around Alphie's bottom for fear he might shit all over the pram. Then she looks at us and wants to know why we're just standing there with our faces hanging out after she told us to get our clothes. I'm afraid she'll hit me or yell at me when I tell her it's all right; we have our clothes, there on us" (241). This quote is from when Angela, the mother, gets pneumonia and the boys have to stay with their Aunt Aggie until their mother recovers. I think this quote really demonstrates the extreme poverty, to the extent of only having the clothes on your back.
I predict that Frank McCourt could go through absolute hell and he would never lose his optimism or his fun loving spirit. His perseverance through the struggles of his childhood is something monumental. I think it's really important to look at how strong of a person he is for such an early age. It really is remarkable the way we have the audacity to complain about something like not having the brand new iPhone or some other complaint that is entirely too materialistic for anyone's own good. When the McCourt's move houses, their house becomes the bathroom for the whole neighborhood, the neighbors bring buckets of "waste" (you know what I'm talking about) and dumps it into their outhouse in the backyard. During a rainy season the "waste" over flows and seeps into their house under door cracks. They then move upstairs with a peculiar way of making things more uplifting, they call the upstairs "Italy". "She thinks we should stay upstairs as long as there is rain. We'll be warm through the winter months and then we can go downstairs in the springtime if there's a sign of dryness in the walls or the floor. Dad says it's like going away on our holidays to a warm foreign place like Italy.
That's what we'll call the upstairs from now on, Italy" (96). I think this is the best example of his perseverance in the book, he finds some way to uplift this terribly disgusting and saddening event. I think we all need to take a lesson from McCourt in his perseverance.  The humor in this book is the comedic relief, the silver lining, the memorable aspect that is necessary to have Pulitzer Prize winning book such as this. Whether it be more impressionable events like when Frank and Paddy Chlossey go "on the mooch", or Frank, Quasimodo, and Mikey go "up the spout" to peak at Quasimodo's sister. Even the more subtle and less memorable moments such as "Mam calls from the bottom of the stairs, Frank, come down and have lemonade and a bun. I don't want it. You can keep it. I said come down this minute for if I have to climb these stairs I'll warm your behind and you'll rue the day. Rue? What's true?
Never mind what's rue. Come down here at once. Her voice is sharp and rue sounds dangerous. I'll go down" (183). There was always an implication of humor, which is important to have so that English teachers can ask "What do you think weighs more in this book? The humorous events or the sad events?" And it'll take everyone in the class a couple of minutes to think of an answer. Without the humor in this book, it would just be a really sad and heart breaking book. You might as well watch that commercial with the orphan puppies on repeat for several hours, you'd get the same feeling. I personally don't think that this book would have won a Pulitzer Prize if it wasn't for the humor, it really is that important of a theme in this book.
The memoir written by Frank McCourt really gives us some perspective on our own lives. I know for me and other people I've talked to, it makes you think differently about what you have. The poverty shown in this book almost seems unreal, and it makes people feel lucky and fortunate about what they have. It also teaches them to persevere through anything. I mean hey, if Frank McCourt made it through all of that, you can too. Lastly, this book teaches you to find the silver lining in life. No matter what it may be, Frank acknowledged the humorous situations in his life and I think that's something we should all be able to do instead of sitting around feeling sorry for ourselves. This book gives the reader a lesson in poverty, perseverance, and humor which is why they were the most memorable themes in this book.
Related Topics