Post-Cold War Scenario: Shift in Russia's International Behavior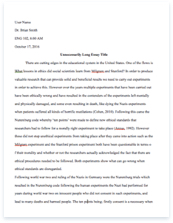 The whole doc is available only for registered users
A limited time offer! Get a custom sample essay written according to your requirements urgent 3h delivery guaranteed
Order Now
            Before Boris Yeltsin, Russia's first president resigned on December 31 of 1999, one of his major goals was to be a member of the World Trade Organization (Brenton and Malofeeva 2007). When Vladimir Putin took his place, he continued to make the WTO membership a "clear policy priority (Brenton and Malofeeva 2007)."  During the time Putin was newly instated, Russia was seen to be represented to the international community to be of no nuclear threat and potentially, a powerful ally. Towards the new millennium, Russia had been making a slow progress towards achieving this goal (Brenton and Malofeeva 2007).  It was noticeable how Russia has become very outspoken, aggressive and independent in the international arena as reflected in the entirety of Russia's foreign policy. Putin, who was formerly the most active Russian leader to be associated to the leaders of the West and was believed to be a modern leader who was strengthening Russian democracy, turned into deviant of becoming a member of the European Union. Russia has become confrontational to most influential Western countries as well as members of the EU (Brenton and Malofeeva 2007). It has now attack the US' "unilateral" foreign policy and had been placed at odds with them over issues of "missile defense, independence for Kosovo and how to best deal with Iran (Brenton and Malofeeva 2007)."
            There was an obvious shift in terms of Russia's handling of international relations and policies. Where theories of realism and liberalism focuses merely on power or trade, the constructivist approach studies the interests and identities of the states in understanding their behavior and goals (Walt 1998). Yeltsin had been criticized to be extravagant as he leaned towards the Western policies too much; Putin's reformation of views won him domestic popularity (Brenton and Malofeeva 2007). Constructivism is a major factor of change and this theory explains why there is a radical shifting of gears, in terms of Russian international policy (Walt 1998). This looks at how Russia sees itself as its own sovereign democracy and constructivism shows how they define themselves as political actors by their interests that are reflected in their behavior on the international stage (Walt 1998).
References:
Brenton, T. and Malofeeva, K. (2007). Eight years in power – Putin's international legacy. Johnson's Russia List. 8(178). Retrieved on August 29, 2007, from http://cdi.org/russia/johnson/2007-178-8.cfm.
Walt, S. (1998). International relations: One world, many theories. Foreign Policy, Issue 110. Retrieved on August 29, 2007, from http://www.columbia.edu/itc/sipa/U6800/readings-sm/foreign_pol_walt.pdf.
Related Topics