Porter's Five Forces Degree of Rivalry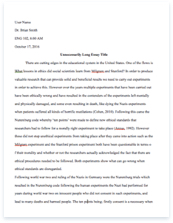 The whole doc is available only for registered users
Pages: 10
Word count: 2355
Category:
A limited time offer! Get a custom sample essay written according to your requirements urgent 3h delivery guaranteed
Order Now
Degree of Rivalry
* Number of firms: There were 7 major and 7 moderately strong companies in the United States Dry pasta industry and the total value of the industry was $2.6 billion so it is a big number according to the size of the industry. That means U.S. Pasta industry's concentration ratio was pretty high i.e. only 7 manufacturers (AIPC, Hershey Foods, Borden Food Holdings Company, DGP, Philadelphia Macaroni Company, A. Zerega Sons. Inc and Gooch Foods) held 55% market share, another 25% of market share was owned by other 7 farms. So, with only a few firms holding a large market share, the competitive landscape is very competitive. Imported pasta was another big competitor, which has been growing in the 1990s (Exhibit 10) and represented around 12.5 percent of the domestic market.
* Slow market growth: Pasta consumption in the United States had risen in the early 1990s reaching a maximum of 14 pounds per capita in 1994. But then it decreased slightly to approximately 12 pounds per capita (exhibit 1) in 1998. The main acceptance of pasta, healthy food that can be prepared easily, is on question by other substitutes. Also its main customers, single households are shrinking. So, the market is actually declining, which would cause firms to fight for market share and make the industry more competitive.
* Economies of Scale: One of the main principal methods for competition in the pasta industry was to achieve lowest average production cost. That means firms would have to produce more to achieve economies of scale. Since the firm must sell this large quantity of product, high levels of production would lead to a fight for market share and result in increased rivalry.
* Low levels of product differentiation: Pasta products from different companies were very similar. Also the cost differential between private-label pasta and brand-label pasta declined in the 90s. So, this would intensify the competition in the industry.
* Diversified Farms: Farms like Hershey Pasta Group and Borden Food Holdings Corporation were from different industry. Hershey Pasta Group was not a core part of Hershey Foods' business and in 1996 it had combined its pasta sales force with its general foods force and significantly reduced its marketing and promotional expenses, which gave them an advantage, as price was a major issue in competition. So, these diversified firms could use their skills form other industries, which would result in increasing competition.
80% of the dry pasta market is on the hand of 14 firms where major 7 is controlling 55% when the market is facing declining demand in the face of substitutes with aging customers. With very little level of product differentiation, economies of scale is a must to achieve low cost. Moreover some of the major players are diversified that allows them to keep their cost low. All these add to rivalry and makes competition in the dry food industry fierce.
Threat of substitutes
* Variety of healthy and quick preparation food: The main reason behind the growing demand of dry pasta in the early 1990s was that people wanted meals that were tasty, healthful or nutritious, inexpensive, easy and relatively quick to prepare and pasta fit that description. But the food industry had developed other such foods and consumer actually substituted away from pasta. So, these substitutes were perceived in equal terms with pasta.
* No significant switching cost: It is relatively easy to change ones eating habit. Moreover pasta consumption did not require any specific home appliance that can not be used for others. So there was no significant switching cost associated with this market.
A host of new substitutes that are healthy and easily prepared with no switching cost to others is making threat of substitutes high.
Supplier Power
* Undifferentiated input: Semolina flour being more of an undifferentiated input does not pose a major threat.
* Little control over pricing and production: Durum wheat price was very volatile in the late 1990s (Exhibit 11). This was mainly due to increased demand for pasta and lower yield due to wheat scab disease, so the supplier's didn't have control over their own production.
* Excess capacity: It was estimated that by 1999, durum milling capacity would be greater than pasta demand so the suppliers would want to increase supply. So, the suppliers were in a difficult position.
* Collaborative partnership between supplier and buyer: Almost all the large firms in the pasta industry were backwardly linked. Farms like AIPC, DGP produced their own Durum wheat and had their own durum milling facilities. An even a new firm like Prairie Pasta Producers was expected to be vertically integrated. So, the suppliers were part of the company's value chain, which made them partner in business.
* High Storage Cost: It appears that during durum milling storage of cost of bushels is pretty high which is around $3.09 per bushel whereas the average price per bushel was $4.65 in 1997. This calls for immediate durum milling and then selling it to the pasta manufacturers.
Durum milling is likely to have excess capacity in future. Due to the volatility in prices of durum wheat miller themselves have little control over price and production. Their supply is more of undifferentiated nature. Moreover most of the major firms in the pasta industry have backward integration. So, suppliers in the pasta industry have less power.
Threat of new entry
* Access to distribution channel: It was very important for the farms to achieve a low distribution cost in order to offer pasta products at a lower price. In order to do that they had to have a favorable access to rail transportation, which was a difficult thing to do.
* Access to high quality Durum wheat: The durum wheat resource is a major issue in this industry and perhaps the top reason to detract competitors. It is difficult to secure large amount of quality resources while the price remains on the rise. So, a new entrant could have some problem in this industry.
* Brand preference: As the pasta products were undifferentiated, retailers and end customers did not have any direct preference about brands. But it was also believed that end consumers preferred "Italian" brand names and regarded Italian imported Italian pasta, as higher quality so there was a threat from Italian pasta companies.
* Have to enter in large scale and low profitability: In order to compete in the pasta industry farms must produce in bulk and offer pasta products at a low price. At the same time the demand was growing slowly and there was excess capacity in the pasta industry and the profit was low due to higher input costs so it would be very difficult for a new company to enter the industry and be profitable.
* Capital requirement: Keeping the total value of the industry in mind the capital requirement to enter was pretty high. If we look at the total assets of existing companies in 1998 i.e. AIPC ($258,381,000) and Hershey's Pasta Division ($225,017,000) it is evident that the capital requirement is pretty high.
The pasta industry is a strong established industry. In order for a new company to enter, it must do so with high investment directing its focus on a significantly lower price structure with precious access to both major input and mode of distribution. All these discourage new entry. Hence the threat of new entry is low in the industry.
Buyer's Power
* Buyers are very large: There were mainly four segments of buyer in the dry pasta market: ingredients (43%), private and brand label retail (37%), food service (10%), government (10%).
The retail sector includes consumer retail operations such as supermarkets and warehouse club stores. There were major retailers and distributors like SYSCO Corporation, Wal-Mart's Sam's Club stores who created a lot of high volume for the pasta manufacturing companies.
In the ingredient segment there were large food processor companies such as Kraft Foods, Campbell Soup, and Stouffers, who used pasta as ingredients in their products such as frozen dinner entrees, canned soups, and dry side dish mixes.
The foodservice sector includes food preparation operations such as restaurants, hotels, and airlines. Within this segment, foodservice distributors tend to act as middlemen, purchasing pasta from manufacturers and then selling the product to restaurants, hotels, etc.
So, all the buyers were huge and bought products in volume and as a result had significant power over the pasta manufactures.
* Buyers are well informed about seller's products: 15 of the 16 large retailers had their own private label pasta brand. So, they had a good knowledge about the cost and quality of product.
* Low switching cost: Pasta products were standardized and it was very easy for the buyers i.e. retailers and food processors to switch companies and find a new company.
* Level of collaboration with buyers: The major player in the pasta industry, AIPC had a very good relationship with Wal-Mart enabled them to sell its pasta on a cost plus basis. It had also developed Electronic Data Interchange (EDI) systems with its customers to better forecast demand and inventory.
Very large buyers with ample information regarding the cost of products with low switching costs allows the buyers to exert enough pressure on the industry making the buyers' bargain power high. However for those who have collaboration with the buyers like AIPC would still make a fair margin.
Figure: Overall Attractiveness of Dry Pasta Industry
Overall Attractiveness
Level of competition is intense among the competing firms in the dry pasta industry making price the key issue. Although large-scale entry in a low profitable market coupled by access to durum wheat and location for distribution has made barriers to entry high, threat from substitutes are increasing. New innovations are coming that are healthy, easy to prepare. Moreover buyers have significant power. Their low switching cost, information regarding cost structure and large scale buying has given considerable amount of power. Although access to quality durum wheat is a key issue, major players have overcome it by collaboration and vertical integration. But the future looks uncertain for durum wheat, as it is a rotated crop and other crops it is rotated with loosing demand.
Hence the dry pasta industry is unattractive for the minor players. But for the major players with collaboration and partnership with suppliers and buyers, it is attractive.
Recommendation
Reducing Degree of Rivalry
* Merger and Acquisition: The pasta industry is fiercely competitive market where price is the major weapon with a few hand full of major players. The very nature of the undifferentiated product with current slow demand has increased competition even more. To reduce competition the process of mergers and acquisition should start so that the industry ends up with the number of competitors it can support. DGP should go ahead with the acquisition to prepare itself for the leading position in the Pasta industry. This would also give DGP access to research and innovation activities in pasta shape, branding crucial to the success in future.
* Developing New Market: The organic pasta market offers possibility for future growth. Consumption of organic pasta is on the rise. Consumption is increasing at around 20% annually in the late 90's. Organic pasta can address more health and product related issues which may further increase demand. Moreover they should also increase the appeal of taste of pasta to current households. DGP should take the leading role to make Pasta more familiar to new segments.
* Developing Brand Awareness: Till to this date brand recognition is not there in the dry pasta industry. This has made price to be the only key issue. Despite the lack of reward for developing brand at present investment in such activities will lead to reduction to less competition and more profitability in future. Already DGP has 3 brands. It should furthers strengthen it 's brand presence to have more power over it's task environment.
Reducing Threat of Substitutes
* Campaign for Pasta: Dry pasta is not only healthy and easy to prepare it is also tasty. The main way to reduce pasta's substitutability is to promote pasta. DGP should lobby in the association representing Pasta producers to jointly engage in increasing pasta's appeal so that pasta is not viewed in equal terms with its current substitutes.
Keeping Suppliers Power Low
* Collaborative Partnership with Suppliers': At present excess capacity in durum milling, vertical integration of most of major players and collaboration with suppliers has allowed some of the industry players to be successful. However for the integrated firms access to quality wheat is crucial. So, to keep suppliers power DGP's collaborative relationship should be continued and increased. The firm should work with durum wheat producers to produce organic wheat that is easy to grow and healthy. Together they may set up research facilities together for this purpose so that production of durum wheat continues with higher yield, lower disease resulting in higher profitability for the farmers.
Reducing Buyers Power
* Collaborative Partnership with Buyers: AIPC's relationship with Wall Mart can serve as a model for DGP. AIPC's integrated relationship with Wall Mart has allowed them to forecast better inventory and demand. Their relationship has allowed them to increase the switching cost for Wall Mart. DGP too should try to build similar collaborative relationship it's buyers in addition to the current level of relationship. This would allow DGP to achieve lower costs through reduction in inventory. It would also increase the switching cost of the buyers giving DGP more control over its buyers.
Financing Acquisition Problem
It is evident that the Dry pasta industry is attractive for the major players like DGP. The industry is in the stage of industry cycle that calls for mergers and acquisition to increase market share and strength. It appears that the only two major players for the future will AIPC and DGP. Although the industry is at the moment fiercely price intense but the success of Italian brand suggests that the room for branding exists. So in future DGP can face better profitability than today. If the members of DGP want their co-operative to exist it is imperative to fund acquisition. Such an acquisition would allow DGP to have high ROI in future. It would also increase its purchase from the members. If DGP invests in research in breeding to come up with variety with higher yield, members can be expected to get convinced to invest in the acquisition.
Related Topics