Ponds: Cosmetics and Pond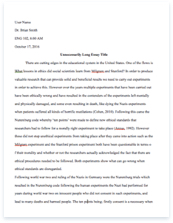 The whole doc is available only for registered users
OPEN DOC
Pages: 5
Word count: 1027
Category:
A limited time offer! Get a custom sample essay written according to your requirements urgent 3h delivery guaranteed
Order Now
1.1Introduction:
Pond's Cream was invented in the United States as a medicine by scientist Theron T. Pond (1800–1852) in 1846. Mr. Pond extracted a healing tea from witch hazel, with which he discovered he could heal small cuts and other ailments. The product was named "Golden Treasure", after Theron died, it would be known as "Pond's Extract". In 1846, the "T.T. Pond Company" was formed, with Pond and other business people as investors. Theron Pond's health was failing, however, so he sold his portion of the company soon after, and he died in 1852.The company then moved to Connecticut and later to New York City. In 1886, Pond's began to advertise nationally. They would, however, advertise under the name of Pond's Healing until 1910. By the twentieth century, the company's main strategy was geared towards selling cosmetics products, and so the "Pond's Vanishing Cream" and the "Pond's Cold Cream" were created, marking the entrance of Pond's products into the facial care industry. In 1987, the Chesebrough Manufacturing Company by most known as "Chesebrough-Ponds", was acquired by Anglo-Dutch company Unilever, giving "Pond's Creams" a more international reach. Today Ponds is sold around the world. Its strengths are in Spain, India, Japan and Thailand. 1.2Tagline:
"Ponds: where your real age vanishes"
1.3Slogan:
"Ponds, for timeless beauty; the miracle is you"
2.SWOT analysis:
2.1Strengths:
Pond's has many good quality products which care for and restore the skin's natural balance.  Pond's range includes Pond's Age Miracle, Flawless White, Perfect Results and White Beauty. Products are free from any toxic or mercury content.
Pond's products are easy to be found in department stores.  Excellent advertising and branding as Pond's is one of the most recognized brands. The packagings of Pond's products are eye-catching, suitable for its target market. 2.2Weakness:
 Most products have limited packaging sizes, which may be inconvenient for some consumers. Pond's products have a similar fragrance.
Intense competition in the cosmetics industry from international brands. No product for men.
2.3Opportunity:
Expansion of cosmetics industry into semi-urban and rural areas of the country.
Targeting audience from all age groups.
Men fairness market.
2.4Threats:
High price for the products can limit potential consumers.  Cosmetic Care still not a market in rural parts of the country. Availability of cheaper products from other brands in the market.
3.0PEST Analysis:
PEST analysis is used to assess that what environmental factors affecting different organization and which of them are more important and how they affect the organization. It is indicator of political, economical, social and technological influences on organization. 3.1Political & Legal Factors.
As far as the Lever Brothers Pakistan Limited concerns according to them that political instability have do affect but not particularly Lever Brothers Pakistan Limited same as it affects any other organization around and specially they are in consumer products business which never make them out of business. In case of legal factors, any trade policy or import duties is not affecting particularly Lever Brothers Pakistan Limited. In Pakistan right now following liberalization policy under SAP by IMF made which they have to waive off all restrictions and moreover due to huge investment by Lever Brothers Pakistan Limited no government can afford to create hurdles in the way of an organization like Lever Brothers Pakistan Limited. 3.2Economical Factors.
Economical factors affect Lever Brothers Pakistan Limited in the same way as it affect any other organization like current economic situation in Pakistan and inflation has reduced consumer's disposable income too, which in turn has reduced the purchasing power of consumer but affect is same for every organization and according to them Lever Brothers Pakistan Limited have edge that they have targeted all possible segments through their vast product category i.e. the width and length too. So one way or other they find way to cover it up.
3.3Socio-Cultural Factors.
In socio-cultural factors, factors like lifestyle changes and level of education affects an organization. In case of change in lifestyle, the world has converted into global town now and people have readily access to every sort of information and they are becoming more quality conscious. Now more concerned towards environmental issues now and demand more social responsibility on the part of organizations now. To cope up with all these factors now Lever Brothers Pakistan Limited which always maintained the quality standards needs to work towards other social factors like social responsibility and environmental concerns like P&G did in its Arial campaign and image of a society responsible organization. 3.4Technological Factors.
In technological factors comes R&D first and foremost that how much an organization spending in terms of product improvement or development of new products or improvement in production process or in the raw material etc. and what is the trend in the industry as Pakistan is not that big and not very much innovation seeking as the other developed countries. Yet they keep on finding new ways of doing things and new things as well they continuously launched variants in brands etc. and moreover in the market like Pakistan in product categories of consumer products "rates of obsolescence" is not very high rather very slow so no great pressure to launch new products,. 4.0People, (Target Group):
4.1Target market is:
Young Women aged 18- 35
Middle class (Urban and Rural)
5.0Four Ps of marketing mix:
5.1Products:
Pond's Cold Cream
Pond's Dry Skin Cream
Pond's Clean Sweep Cleansing & Make-up Removing Towelettes
Pond's Mend & Defend Intensive Protection SPF 15 Moisturizer
Pond's Cool, Calm & Perfected Pore-Shrinking Gel Toner
Pond's Exfoliating Clean Sweep, Cucumber Cleansing Towelettes
Pond's Radiance Restored
Pond's Smooth Perfection Complexion Perfecting Moisturizer
Pond's Deep Cleanser & Make Up Remover
Pond's Purely Polished
Facial washes
5.2Prices:
5.2.1Pricing objectives:
1)Survival 2) market share
5.2.2Pricing methods:
Mark up pricing.
5.3Places:
Retail outlets.
Cosmetics Stores.
Chemists.
Hyper markets.
Super markets.
5.3.1Distribution Network:
UL products are distributed through a network of 4000 redistributors of stockiest covering
6.3million retail outlets.
5.4 Promotions:
5.4.1TV Campaign.
"Always casts common faces – enables people to relate – realistic." 5.4.2During launch phase:
"Building efficacy and safety as it was the first brand that was offering real, tangible, fairness." Thereafter,
"Era of romantic movies so ponds concentrated on women and getting for them their dream man -considered an achievement." Then,
"Concentrated on married women looking to keep spark alive in the relationship." 5.5Fairness Meters.
6.0Porter's five forces:
Related Topics