Plato and Aristotle: An Introduction to Greek Philosophy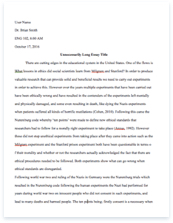 The whole doc is available only for registered users
A limited time offer! Get a custom sample essay written according to your requirements urgent 3h delivery guaranteed
Order Now
Since Socrates, what is the political significance of "reason" for the meaning of virtue for Plato and Aristotle? In other words, what role does reason and virtue play in politics, citizenship, and the formation of a good or just society? And, how does Aristotle's view differ from Plato's?
In an effective political system, reason and virtue are very important. For the formation of a good society, one must incorporate justice and equality into it and this cannot be done without reason and virtue. The people of a certain society or political system must have the quality of honesty in them and they should also have a sound reasoning for a better understanding and analysis of what is happening around them.
Plato and Aristotle are the most eminent Greek philosophers who have studied and worked on ethics, politics, science etc. Plato, being the student of Socrates and Aristotle, being the student of Plato, have presented their political views very effectively. Both of these philosophers have stressed upon the presence of reason and virtue but in a slightly different way.
Being Socrates' student, Plato's idea of virtue and reason is highly influenced by his teacher. For him, virtue is essential for happiness (eudaimonia). According to him, knowledge is a virtue. It means that if one is wise, that wisdom would help in achieving all the other virtues. In his book, The Republic, Plato makes clear that the individual and the state must hold the virtues of courage, wisdom, self-control and justice in order to have a functional system.
Plato was a strong observer of various political incidents that took place around him and he thought that those incidents were full of dishonesty and were lacking in virtue and morality. So, he suggested that politics should be based on virtue and morality and according to him; a virtuous state is one that gives maximum value to justice. A state must provide justice to all of its citizens. Plato focuses on creating a perfect society where justice prevails.
On the other hand, Aristotle's views differ from that of his teacher in terms that knowing the good is not enough. He believed that one needs to practice virtue in order to be truly virtuous. Aristotle saw the basic political unit as the city (polis). According to him, man is a political being by nature and cannot stay away from the challenges of politics. For him, politics function more as an organism than as a machine, and the job of the polis is not justice, but to construct a place where people can live a good life and carry out beautiful acts. Aristotle is not concerned with perfect society. Aristotle wants to improve an existing society instead of creating a perfect one.
What is Plato's idea of justice both for the individual and for the polity in Plato's Republic?
Plato is one of the prominent philosophers has worked profoundly on the politics and has developed a theory in which he deals with the idea of justice. In his book, The Republic, Plato gives the concept of justice both for the individual and for the polity.
According to Plato, the idea of justice is that an individual should execute one's role properly. It is applied both to the individual and to the state. When an individual is concerned, one should do what is just and meant for him. As a result, one would get the credit and reward one deserves. If one is not successful in his task, he would be punished aptly.
As far as the state is concerned, everyone has a particular set of duties and obligation towards the society and if these are fulfilled, it would result in communal well-being and harmony. The various members of the society would influence each other in this way.
Related Topics