Physical Education Statement of purpose – Scholarship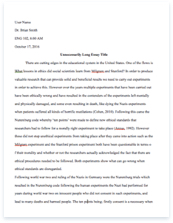 The whole doc is available only for registered users
A limited time offer! Get a custom sample essay written according to your requirements urgent 3h delivery guaranteed
Order Now
I was raised in Bahawalpur in the family of five. As a child I have always been very active. I loved games and activities that require physical efforts because of which I always somehow ended up in school sports from a very young age. I have participated and won many competitions of various games such as volleyball, hand ball, table tennis, running and swimming etc. Throughout my high school, I always had a profound interest in physical education. That didn't stop there I continued to be the sports girl of my college. I have also been the member of girls guide during my education.
It was after my bachelors of Arts when I realized that I want to peruse my love for physical education as a carrier. So I decided to opt for a diploma in physical education from the University of Punjab which enabled me to better understand the subject. My class project was on the history and fundamentals of volleyball where I discussed the origins of the game, its techniques, rules and skills etc.
In 2013, I completed my MSc in Physical Education from The Islamia University of Bahawalpur, Pakistan with CGPA of 3.07/4.00. My studies in the Department of Physical Education at The Islamia University of Bahawalpur, Pakistan have exposed me to a stimulating academic environment where learning and research go hand-in-hand. Through many opportunities I have had there, I found a deep interest in research work and a strong aptitude for the type of problem solving and problem discovery that it involves. Working on a number of group projects during the course of study I have come to appreciate the importance of teamwork while also realizing my leadership qualities. Case studies and field presentations have boosted up my confidence and enhanced my comprehensive and analytic skills. Participating in group discussions and interacting and sharing with students their experiences helped me build up a healthy learning environment. Subjects like sports management, biomechanics, sports training and athletics revealed me limitless horizons in the field of physical education.
My major masters project was on the "Role of height in Volleyball" project was based on 12 subjects (high school student- girls) team A with average height and team B with above average height, six matches were conducted, the aim of the project was to study that does height play a role in the better performance of the player and to what extent. Data was collected and analyzed. During the project I learned that tall players dominated in the play at the net, smaller and more agile players were essential in covering open areas of the court. I learned that Volleyball training must oriented to the objects of the game. It is a game that is primarily anaerobic in the manner in which athletic movement is required and energy produced in support. Furthermore exercises that assist in the development of explosive leaping ability, quick lateral movement and hand-eye coordination are of primary importance to the volleyball player and can help improving the performance of the player despite height.
Currently I am working as teacher of physical education in a Government based institute in Bahwalwpur, my duties include organizing games and challenges that promote physical activity among students. I have enjoyed working with students very much and my job experience made me see the difference between theory and practical which enabled me to understand the subject with a broader prospective.
I have been accepted by Victoria University for master's program in Physical Education under the supervision of Porf. ABC . This experience will allow me to further explore the long term experience of sports, gain world-class knowledge and skill in the field of physical education. It will help me develop both my personal and professional experience by interacting top students and faculty, discovering new culture and tradition.
Moreover I believe that I deserve to be selected for this scholarship because as a hard working student I commit myself to effectively take advantage of the opportunity that the scholarships will provide me. Besides, it will enhance my collaborative capacity and will enrich my academic, professional and cross- cultural experience. That will ultimately allow me play a better role in as an individual and as a member of a community. I will be very thankful for your consideration.
Related Topics