Phase One – The Maiden of Tess of the d'Urbervilles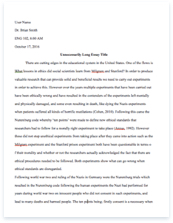 The whole doc is available only for registered users
Pages: 10
Word count: 2408
Category:
A limited time offer! Get a custom sample essay written according to your requirements urgent 3h delivery guaranteed
Order Now
In the first two chapters of the novel, "Tess of the d'Urbervilles", Thomas Hardy introduces several of the themes that will be important throughout the course of the story including the themes of innocence and rural life, which are essential to the plot. Indeed, these two themes have a recurring pattern of appearing throughout Thomas Hardy's literary work, both the fictitious novels and his poetry.
His intentions in the way he which he presents these themes are interwoven with his views as well as society's on social class; the comparison of both the behaviour of different classes and the way in which they were treated during his lifetime, predominantly during the Victorian era. His views upon the issue of social class stemmed from his own personal experiences; having risen from a member of the working class to a much higher class as the result of his novels, he found that he no longer felt any connection with others, from either of the classes; he relates this in the titular character of the novel, Tess Durbeyfield.
She moves between two different worlds, of the upper and lower classes. Having made the transgression to a higher class, Hardy no longer suffered from the problems that ailed the working class, such as lack of money or even food to eat, or could identify with their attitudes; nor could he entirely fit in with the upper classes as he did not share their ideals and values and was unable to successfully adopt their outlook on society. These feelings of frustration due to his inability to belong reflect in the opening chapter of the novel.
Thomas Hardy begins the second chapter of "Tess of the d'Urbervilles" with a rich, detailed description of the landscape that provides the setting of the novel; this helps establish the surroundings in which the events of the book take place; 'the world seems to be constructed upon a smaller and more delicate scale'. The language used also shows his love and attachment for such a landscape, similar to the one he was brought up in; here, and in other novels, his ubringing reflects heavily upon the settings of his stories; this particular story is set near where Hardy himself grew up in south-western England, which relied heavily on farming.
The theme of rural life immediately emerges, as do the beliefs, ideals, customs and culture of the area, as well as the inhabitants rural accent and their inherent simplicity. Rural life was very physically demanding to those who lead it; it was hard labour day after day, whether it was farming, weaving, or a variety of other manual jobs. A lot of it was subsistence work; country folk had no other option but to do it if they wished to survive. Careers, for example, such as Hardy's in literature, simply were not possible as people did not have the education nor had the time for such pursuits.
When given the news about his newly discovered heritage by Parson Tringham, John Durbeyfield believes himself changed by the idea that he may be the descendant of the noble Pagan d'Urberville; 'Don't you really know, Durbeyfield, that you are the lineal representative of the ancient and knightly family of the d'Urbervilles? ' These words belong to themes of both fate and rural life, and set in motion the events that change the fate of Tess Durbeyfield, the protagonist of the novel, forever.
Hardy contrasts the peasant farmer on the road with the image of a knight as well as the ways in which the parson addresses Durbeyfield. The parson begins by addressing him as "Sir John," which begins the whole conversation, but quickly falls back into the tone used when addressing Durbeyfield who is socially inferior. "Don't you really know, Durbeyfield… " Durbeyfield does the same: despite his discovery that he is Sir John, it is he who calls the parson "sir" here; the ironies increase, making complex debates about class and identity as Hardy intends to portray them.
Class in this novel confers certain distinctions that Durbeyfield and his daughter, Tess, will attempt to exploit. Through this event, Hardy makes a very poignant observation about the human psyche and attitudes during the period in which the book was set. Even though there is nothing intrinsically different about him, John Durbeyfield believes that he is a completely different person because of a link to relatives in the distant past who were of a high social class; he believes he is a much better person for it; 'As if I was no more than the commonest feller in the parish.
This immediately gives the reader an understanding of the attitudes with which Hardy was faced with; the idea that people with more money were superior to those with less. Hardy is once again addressing the theme of rural life in this event, and the attitudes of the working class. Although coming from a lower class background, Tess Durbeyfield can affect a higher position because of her education; she 'spoke two languages: the dialect at home, more or less; ordinary English abroad and to persons of quality'.
This fluidity of her class background will prove significant throughout the novel, for she can move from the upper to the lower classes. The theme of innocence is embodied in Tess Durbeyfield, it's representative; indeed, in the beginning chapter and throughout the Phase, she epitomises it. She is introduced as innocent, malleable and pure. As a member of the May Day procession, adorned in white, she symbolizes purity and virginity, while her physical characteristics equally suggest her innocence.
In this novel, and others, he often relates his description of the countryside to his characters, in this case, Tess, who is described as 'fresh' and 'picturesque'. Hardy suggests that this purity comes from lack of experience, foreshadowing her later development as a person and a character once she is exposed to different and more dangerous events. A portent of these dangerous events is the 'red ribbon in her hair'; this stands out from her white garb, and symbolises danger as well as the red roses she receives from Alec Stoke – d'Urberville during their first meeting.
She is also the only one of the procession who can 'boast of such a pronounced adornment'; Hardy is marking her out from amongst her contemporaries, singling her out – this is a reference to her fate. However, despite this innocence and essential purity Tess is not merely a meek, accepting young girl; she defends her father when she confronts the other girls in the procession who disparage him; 'I won't walk another inch with you, if you say any jokes about him'. Her innocence is further confirmed with the appearance of a young man named Angel Clare, who joins in with the dancing in the field.
She finds herself strangely hurt that he did not dance with her, though she cannot fully understand why, and finds herself dwelling on him, comparing him to her other dance partners; 'they did not speak so nicely as the strange young man had done'. Though she does not fully realise it, she is attracted to Angel, her inexperience preventing her from recognising what she feels. Hardy's own religious experiences can thus be seen in the Angel, who resists the conservative religious beliefs of his parents to take a more religious and secular view of philosophy.
Again, like Angel Clare, Thomas Hardy found himself torn between different social spheres with which he could not fully align himself; the character represents many of Hardy's views and his own circumstances. Hardy was largely influenced by the Oxford movement, a spiritual movement involving extremely devout thinking and actions. Hardy's family members were primarily orthodox Christians and Hardy himself considered entering the clergy, as did many of his relatives. Yet Hardy eventually abandoned his devout faith in God based on the scientific advances of his contemporaries, including most prominently Darwin's On the Origin of Species.
Hardy illustrates the Durbeyfield home life, and therefore rural life, and gives readers an insight as to the roles within the Durbeyfield family. Joan Durbeyfield, the mother, has little respite from her drudge work, including the rearing of several children; ' the cradle – rockers had done hard duty for so many years', and receives very little help from the rest of her family, particularly from her husband, who spends as much free time as possible at the local tavern.
In fact, one of the few chances for enjoyment that Joan Durbeyfield has is the opportunity to fetch her husband from Rolliver's, an illegal drinking bar, and assume a position of authority over John. However, despite her difficult life, Joan Durbeyfield is no a completely innocent victim; she proves herself as irresponsible as her husband, remaining at the bar when she means to take him away from it; 'It grew later, and neither father nor mother reappeared.
Among the Durbeyfields, it is only Tess who remains committed and responsible; she alone has the sense of responsibility to know that her family must come home; 'hardly was a reproachful flash from Tess's dark eyes needed to make her father and mother rise from their seats. ' This is almost a reference by Hardy to a familiar, ancient proverb, 'the innocent always suffer'; Tess, the innocent in the family, little more than a child herself has to take responsibility for her parents when it should, of course, be the other way around.
The death of the Durbeyfield's horse is the event that motivates Tess to visit the d'Urbervilles and beg them for financial assistance. By going to claim kinship with the d'Urbervilles, Tess is in fact sent to find a husband; behind her mother's request is the assumption that Tess will marry a gentleman who will provide for the Durbeyfields. Hardy returns to the theme of rural life and to the psyche of the people that lead it; Joan Durbeyfield's, like all other peasant family's, main concern with her daughter is to have her married off to a family with money so that she will benefit – barely considering her daughter's own desires.
Soon after her husband tells her the news concerning their genealogy, she reveals her immediate intentions; 'my projick is to send Tess to claim kin'. Indeed, this aspect of the task disturbs Tess the most, highlighting her sexual innocence. From his introduction in the novel, Alec d'Urberville represents a sexuality that contrasts with Tess Durbeyfield's innocence; he is first introduced as smoking which in itself could be considered sinful, as well as having 'touches of barbarism' in his face. Hardy uses the colours 'black' and 'red' whilst describing him; dark, dangerous, ominous colours.
Hardy, possibly, here, makes a reference to ancient Greek mythology, with regards to the story of Hades and Persephone. Persephone is a representative of the light, sunlit world, whereas Hades is the master of the Underworld, condemned to rule over the dead; opposites attract and he is drawn to her light. Hardy studied for a period of time under the instruction of a Greek scholar, Horace Moule; his lessons may have influenced some of the ideas and circumstances that took place in his fictitious novels. The use of language also immediately contrasts the two characters.
Tess speaks relatively simply, obviously nervous in Alec's presence as she stammers, faltering often; 'I fear can't tell you! ' Alec's language is very confident and easy; he does not speak with an accent being from an upper class family, and is obviously at complete ease with her, showing signs from the start of being attracted to her, and mocking her by calling her 'Coz'; 'Supposing we walk round the grounds to pass the time, my pretty Coz? ' The danger inherent in Alec's sensuality is equally as important as his sexuality.
His early attempt to seduce Tess only serves to foreshadow later, more serious attempts to infringe on his 'cousin's' innocence; the theme runs very strongly throughout their meeting, with Hardy continually reminding readers of Tess' inexperience; 'She innocently looked down at the roses in her bosom,' – Alec having placed them there, Tess having believed it was simply an act of generosity, or unwilling to refuse him. There is another reference to both nature and danger when Alec offers to feed Tess a strawberry; she once again feels uncomfortable; 'in a slight distress she parted her lips and took it in'.
Hardy further establishes that Tess is unaware of the sexuality that she presents to others. Although it is evident to all who see Tess that she is adorned to appear attractive, Tess does not realize the purposes for which she was sent to Trantridge Cross. This lack of awareness of her sexuality also appears when Tess cannot articulate her objection to going to stay with the d'Urbervilles. Her obvious reason for not wanting to stay at Trantridge is the presence of Alec d'Urberville and his advances toward her, but she cannot frame this in terms of sexual anxiety.
Hardy presents a female counterpart for Tess in the form of Car Darch, showing the readers a less innocent member of those leading the rural life, perhaps to emphasize Tess's own purity even further. Car provides a stark contrast to Tess: she is a vulgar, brassy woman who is combative and lewd, in comparison to the more demure Tess, who had the misfortune to insult her, instigating a speech that 'brought down a torrent of vituperation from other quarters upon fair Tess's unlucky head'.
If the previous chapters emphasized that Tess is not a member of the upper orders, this chapter disputes the idea that she is one of the lower class. Though having contested several times that Hardy kept his personal values and opinions out of his fiction, it is difficult when faced with the evidence to accept that this was true. When studying the circumstances that take place through 'Phase One – The Maiden', several events or passages are particularly relevant to Hardy himself; his social problems as well as his opinions.
Tess ascends the social ladder in 'Phase One', and readers are shown the difficulty that comes with this; one of Hardy's main experiences. His intentions in the way he presented the themes of innocence and rural life were to educate his readers primarily about the lower class; about the lives they lead and their naivety with regards to the harsher reality. Using a combination of fate, symbolism, imagery and language, he depicts the themes of innocence and rural life in a way that reflects his own values, upbringing and experience of life during the Victorian age.
Related Topics