Personal Leisure Inventory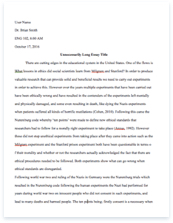 The whole doc is available only for registered users
Pages: 5
Word count: 1175
Category:
A limited time offer! Get a custom sample essay written according to your requirements urgent 3h delivery guaranteed
Order Now
Leisure and recreation is an important part in everyone's day to day life. If you look at a typical persons schedule, they sleep for 8 hours and work/go to school for 8 hours. What does a person do for the rest of the 8? This is where leisure and recreation kicks in. Leisure is time spent away from work, business, or school and recreation is a specific activity done in leisure time. I will be sharing my own leisure inventory which include my current leisure activities, the benefits I get from them and how frequent I do them.. Then I will talk about my leisure needs and the plan I will pursue in order to accomplish my goals. Current Leisure Activities| Anticipated Leisure Benefits| Frequency of Involvement| Working out at gym| Physical, health, social| 1 hour/day| Playing Basketball| Physical, health, social| 8 hours/week| Bhangra (Dancing)| Physical, health, social, cultural| 6 hours/ week| Hanging out with friends| Social, cultural| 3 hours/day| Watching TV/Playing Video Games| Social| 2 hours/day|
Types of Involvement
Reflecting back upon my table of personal leisure inventory, I can see that I am currently engaged in a lot of physical, health and social leisure activities. Working out at the gym, playing basketball, and dancing are all integral parts of my life and the physical and health benefits I get from them are amazing. All my leisure activities are social benefits as well as each activity I have listed requires me to be social. A couple of my activities also give me cultural benefits as well. Hanging out with friends is a great cultural benefit because depending on which friends you are with you adapt to the culture surrounding them. Or in my case I have a sense of different culture when I am with my friends. Also, dancing gives me huge cultural benefit because the dance I do is a cultural dance. Having a team of twelve adds to the benefit because we are majority all the same ethnicity and can relate to one another.
Cultural benefits is probably the most important benefits I need as I am very proud of where I am from and want to keep my heritage going for future generations in my family. Due to this, I feel I need to start spending more time on religion. I feel I am missing spiritual benefits which I can relate to as well. I am very spiritual person and have been following my religion since I was little. I believe the thoughts and the way I view this world is all due to my religion and therefore should start spending more leisure time on that. I would also like to spend more time on mental benefits. Going to university is not a leisure activity, but just to gain general knowledge and education, I want to start reading books and newspapers more in my leisure time. Reading is very beneficiary for the mind and also helps people keep up to date with current news occurring in the world. So spiritual and mental activities are my personal goals which intend to pursue.
Leisure Goals
As determined from my personal leisure inventory, I concluded that I have excess social, health and physical leisure time. I spend 56 hours a week on social leisure activity and 21 hours on physical activity and 21 hours on health activities. I had determined that my goals were to increase my leisure activity time on spiritual benefits and mental benefits. Therefore they are 2 of my ultimate leisure goals. Spiritual activity is probably my main goal. I will achieve this by setting a short term goal and a long term goal. My short term goal is to start praying once a day and start reading more about my religion. This goal will be implemented right away and will eventually lead to my long term goal which is going to the temple once a week and start doing yoga or meditation. These are long term goals because they will take time to get to. Obviously I go to university and I don't have access to a temple in Guelph, but that is why it is a long term plan so that I could plan my goal out. I believe a lot of people miss out on activities and preferred leisure activities because they are not available locally or they cost money. Therefore planning will have to take place.
This is very beneficial to me because I have always been close to my religion but have never had the opportunity to act upon it. This goal will help me do that and will give me satisfaction and complete my ultimate goal. My other ultimate leisure goal is to start reading more. Reading for me is defined as newspapers, columns, editorials, article, or books. My short term goal is to start reading the newspaper every morning. This would be very beneficial to me in my opinion because I am in a business program and reading about business news will further enhance my general knowledge. Along with newspaper, I can read articles online or editorials as well. This will hopefully lead me to my long term, goal of reading books. These books will include anything from fiction to non-fiction to historical to modern day genres. The latter 2 will increase my awareness of the history and events that have taken place and things that are going on in today's world. I find this very beneficial because for me, knowing about history is important and keeping up to date in today's world is also important.
Therefore this will lead to my ultimate goal of being more mentally active in my leisure time. Looking back at my social, health, and physical activities I can see that a bulk of my time during the week is allocated to them. To increase time in spiritual and mental activities I will have to cut down on those 3. Approximately 56 hours on social and 21 on health and physical. Therefore 11 hours a day in my life are spent on these. I can cut a significant portion off because I feel I already have enough time allocated to them. For example, If I cut down 56 social activity hours to 40, I get spare time to devote to spiritual or mental activity. The same goes for physical and health. This is how I will allocate my extra time and hopefully reach my leisure goals.
In conclusion, I feel that I have sufficient activity in my life and hit on 3 really good aspects which I enjoy in social leisure activity, healthy leisure activity, and physical leisure activity. Although they are adequate, my ultimate leisure goals are to increase spiritual and mental leisure activity. This of course will be done by praying and reading about my religion and reading books to increase my knowledge in both activities. I hope I will achieve these and do it in a manner that will not negatively affect my leisure time in other aspects.
Related Topics