Personal Exploration of Knowledge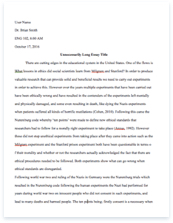 The whole doc is available only for registered users
A limited time offer! Get a custom sample essay written according to your requirements urgent 3h delivery guaranteed
Order Now
The experience acquired in the pursuit of knowledge management was accepting an invitation to a concert. Knowledge management plays a vital role in many aspect of life including a decision about having fun with a friend in Washington, DC. This paper discusses how invoking explicit and tacit knowledge turns into an enjoyable evening at a concert. Going to a concert is a form of socialization and stimulus, which are ways to acquire knowledge. During this personal exploration of knowledge, different forms of knowledge acquisition will be discussed. The universe is full of different kinds of stimuli and going to a concert is an excellent way to acquire knowledge of the performing arts while enjoying the educational process.
Personal Exploration of Knowledge, to begin this exploration, I will give a scholarly definition of the word personal. According to Neidhardt (2002), the concept is based upon the commitment, defined as the responsible submission of the mind to the requirements of a reality independent of it. Commitment expresses a belief that makes a person capable to entrust himself to the claims of reality upon him. Commitment always refers to the self away to what is independent of it; therefore, commitment is objectively, not subjectively, oriented (Neidhardt, 2002, p.1).
Invitation to Smithsonian Jazz Café, sends a strong feeling of excitement, thus begins my personal exploration of knowledge, so when Henry invited me to attend the Smithsonian Jazz concert I accepted it. At first, I was hesitant because of assignment pressure. However, after careful consideration that the brain needs extra-curricula activities I consented. The empirical thought process pervaded my mind before I accepted the invitation. Unfamiliar with Jazz music (being a native of Africa), it was difficult to attend. Moser and Vander Nat (2003) defines empiricism as "Emperirical (a posteriori) knowledge which depends on its evidence or justification on sensory experience (p.1). Since I am not conversant with Jazz music, the motivating factor was a nice cultural outing with a friend.
Henry, a Black American, whom I consider a lover of jazz music informed me that the Smithsonian Jazz Café is outstanding for featuring excellent artists. Since I am a novice of jazz music accepting the invitation was fun and sociable encounter. Becerra-Fernandez et al(2004) explains, "Socialization enables the discovery of tacit knowledge through joint activities between masters and apprentices, or among researcher at academic conference (p.250). Henry is the master of jazz and I am the apprentice.
Henry's explanation of jazz music and stage presence provided enough background information to arouse my interest. Receiving information about jazz is important as Becerra-Fernandez et al (2004) explained, "Because information is a subset of data, only including those data that posses context, relevance, and purpose (p.13). Henry's information on jazz compared and contrasted with late Toure Kunda of Mali, West Africa whom I was privilege to see his performance in the 1980's.
Having attended many Toure Kunda's concerts before his demise in 1992, the thought of jazz music rekindled the performing artists at the Smithsonian Jazz Café. At first I was reluctant to attend the concert, I only had the explicit knowledge that Henry shared with me. LeGrand (2006) explains: There two kinds of knowledge: explicit and tacit. Explicit knowledge is expressed in words and numbers in the form of data, scientific formulae, specifications, manual, and the like. Notwithstanding, using tacit knowledge via insights, intuition, and hunches all helped in honoring the invitation. An intuitive feeling that the concert would enjoyable arouses my mind.
In anticipation of fun night at the Smithsonian Jazz café and in retrospection of Toure' Kounda's great performance I decided to research the Smithsonian Jazz Café' music extravaganza. Becca-Fernandez et al (2004) set forth concepts on knowledge acquisition without bias to theories of knowledge. Depending on how I approach acquiring knowledge, each of the theories; empiricism, pragmatism or skepticism may be valid. I wanted to first compare Toure' Kounda and the artists of the Smithsonian Jazz Café'. I believe in priori knowledge yet often find myself to authenticate or prove in some sensory form to test a priori Knowledge. I often listen to Toure' Kunda's Jazz music, which includes "Cry of the Poor," "Fire in Soweto," and "Free Africa."
With a preconceive notion, I was already thinking critically about artists at the Smithsonian Jazz Café. The fact that Toure Kounda does not have the latest CD available as compared to artists at the Smithsonian Jazz Café was a matter of concern. I questioned how an artist of the 80's who is dead could be compared to modern artists. According to Hemming (2000), "Being critical is not simply a habit, a skill, or mastery over the art of logic. He suggests that it is more like a character trait made evident by a willingness to call things into question (p.175)." I was questioning the artists at the Smithsonian Jazz Café' to deliver music in Toure kounda's tradition to which I am accustomed, so I bought the CD of Milton Teage "Never Say No," one of the performing artist at the Smithsonian Jazz Café to make personal comparison.
Going to the concert with Henry gave us both an opportunity to share social knowledge in an external atmosphere. Nonaka and Nishigushi emphasized that, "Social Knowledge" is shared among organizational members. With regards individual experiences of shared organizational events, social knowledge allows organizational members to share rules in the form of practices, like how to successfully manage projects (p.33). Our experience at the concert provided us with understanding rules that we required to enjoy outing. Henry assumes the role of an instructor and I played the role of a student.
The jazz performance was June 12 and we were on our way to the Smithsonian Gallery. We had the balcony seats for $50.00; at the back of my mind I envisaged, "This concert better be to my expectation." Tickets to Toure Kunda's performance was $1.50 at the time in West Africa. The artist at the Smithsonian Jazz Café was Milton Teage. The band struck a chord, light start flashing and strong tenor voice was heard over the applause. Teage performed, "Boogie-Woogie," 'Dixzie Land," and "Ragtime." The audience gave him standing ovation during each performance. The entire mood in the hall was electrified and full of sensation. In my opinion this artist was fantastic as compared to Toure kounda.
Attending the concert with Henry was like taking part in a "ba." Kodama (2005) explains, "Participating in a "ba" means transcending one's limited perspective or boundary and contributing it to a dynamic process of knowledge creation (p.9). This definition of ba is similar to the process of converting areas of tacit knowledge to explicit knowledge. It can also be defined as a "place" of offering a shared context. I have expanded my knowledge base in music appreciation by being open-minded and absorbing a new cultural perspective from another more knowledgeable than I absorb.
ConclusionAfter the end of the concert, I was a Milton Teage convert. The musicians were impressive; they played notes in harmony, distinct and strong. Teage, a youthful man, delivered his songs in the true tradition of those he emulated, Buddy Bolden, Bunk Johnson, and Clarence Williams. He blended 1960's jazz with modern time jazz.
Knowledge is derived when we obtained specific information or insight about something or someone as I have done when I research about The Smithsonian Jazz Café artists and comparing it to Kounda's. Knowledge is power and considered a trait that leaders should posses in order to carry out their task. Lunn (2006) states, that a manager can withhold information in the organization for fear of his or her position or job security. An efficient manager will encourage dialogue and relay that knowledge to subordinates spurring a line of communication within the hierarchical structure. Lunn (2006) also states that "leadership qualities and tacit and explicit learned through social interaction, observation, and continual practice." I would consider my friend Henry an excellent manager for transferring knowledge about Teage and the artists at the Smitsonian Jazz Café, and interacting with me, his classmate in a social setting.
In the process of enjoying the concert, I used the process of "ba" described by Nonaka and Nishiguchi(2001)as a technique for creating knowledge. Nonaka and Nishiguchi(2001) expand the definition of knowledge to include the human aspect as "a dynamic process of justifying personal belief toward the truth (p. 14). My "truth" converted me into Milton Teage supporter and I am happy that I acquired so much knowledge by going to the concert.
Reference:
Becerra-Fernandez, I., Gonzalez, A., Sabherwal, R. (2004).
Knowledge Management: Challenges, solutions, andtechnologies. Upper Saddle
River, NJ: Prentice HallHemming, H. (2000). Encouraging critical thinking; but does thatmean? McGill Journal of Education 35(2) 173-187. RetrievedSeptember 20, 2008, from EBSCOhost databaseHolland, Dozier,Holland.
The Best Toure Kounda (1980). On the best of Toure Kounda,African Music collection. Retrieved September 18, 2008 fromhttp://www.africanmusic.comLeGrand, J. (2006). University of Phoenix. Retrieved September20 from University of Phoenix resource. PHL/716-Knowledgeof Theory and Practice.
Lunn, A.D.(2006). Feedback. British Journal of AdministrativeManagement, 5-6. Retrieved September 20, 2008, fromEBSCOhost database.
Moser, P.K., Vander Nat, A. (2003). Human Knowledge: Classicaland contemporary approaches (3) New York: Oxford UniversityPress.
Neidhart, J. (2002). Personal Knowledge: a communicationOriented model of exploration and discovery. IBRI ResearchReport. 18 (83). Retrieved September 18, 2008, from GoogleScholar database.
Nonaka, I., & Nishiguchi, T. (Eds.) (2001). Knowledge emergence:Social, technical, and evolutionary dimensions of knowledgecreation. Oxford: Oxford University Press.
Shepard, C. (2000). The asynchronous online tutor. RetrievedSeptember 18, 2008 from http://www.fastrakconsulting.co.uk/tactix/Features/asynch/asynch.htm
Related Topics